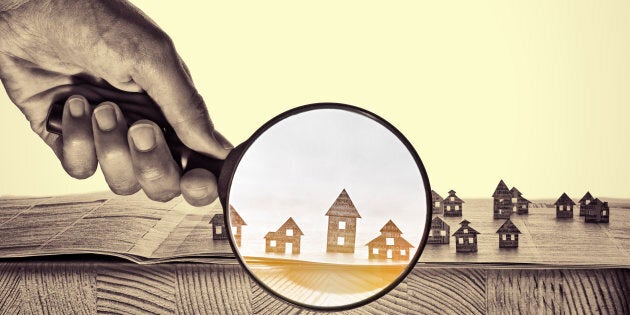 It's no secret that, in recent years, Canada's economy has concentrated on real estate to a degree rarely, if ever, seen before.
Take, for instance, construction jobs. They accounted for 7.6 per cent of all employment in Canada in 2017, tied for the highest level in records going back to the mid-1970s. In the U.S., construction accounts for 4.3 per cent of all jobs. (Even during the housing frenzy of the early 2000s, construction jobs south of the border never reached the levels seen in Canada today.)
So far, the real estate mania has looked good on paper: Realtors have made money hand over fist, governments have collected big land transfer taxes and homeowners have seen their equity explode. The fact that young and low-income populations are struggling with epic affordability problems gets drowned out by the cheerleading headlines reminding us what a great investment housing is.
But we all know the risks of putting all our eggs in one basket. And with the housing market now in slowdown mode, it's time to look at what the impact will be on this real estate-addicted economy of ours.
"Even a benign end to the decade-long housing boom, which doesn't involve a decline in prices, would weigh on overall economic growth," wrote Paul Ashworth, chief North America economist at Capital Economics, in a recent client note.
"The slump in home sales will reduce the value of real estate commissions earned and will ultimately lead to a corresponding drop off in both new construction and renovation spending too. ... In a downside scenario where prices do fall, then the negative wealth effects would weigh on consumption too."
Ashworth predicts that real estate "will switch from being one of the biggest drivers of economic growth over the last few years to becoming a modest drag."
It could be more than a modest drag if prices decline, and stay down for some time. The British Columbia Real Estate Association put out estimates earlier this month on what house-price declines would mean for the province's economy.
A 10-per-cent price drop would reduce employment in the province by 26,000, wipe out $90 billion of home equity and reduce retail sales by $1.8 billion -- all told, a $3-billion hit to the economy.
If home prices were to fall a more substantial 35 per cent, as some of the more bearish forecasters have called for, "the B.C. economy would collapse into recession," BCREA said.
Now imagine that effect nationwide.
Canada's economy is in a bind. The new housing rules introduced by B.C. and Ontario, as well as the new federal mortgage rules, are designed to cool off the housing market in the face of eroding affordability. But it seems there's no way to do that without harming the economy -- there are simply too many eggs in the real estate basket at this point.
Groups like BCREA are aggressively pushing governments not to take any further measures to cool the market -- that was largely the point of those scary statistics it offered up. But community groups say affordability continues to be at crisis levels in many Canadian cities, and more needs to be done to address the problem.
Finding a middle ground between those concerns is the real challenge for policymakers. But the reality they face is that any action they take will come with economic pain. A decade of unsustainable house price growth has all but guaranteed that.
Popular in the Community