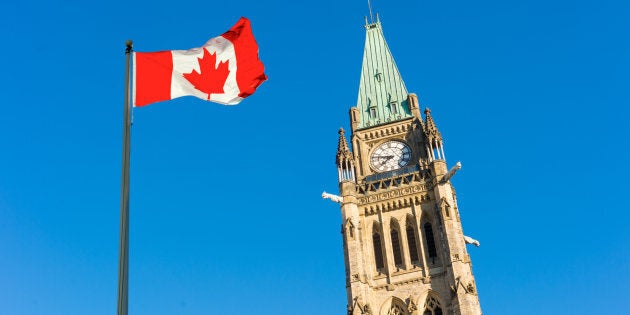 Better Dwelling: Canadians have been addicted to debt for quite some time, especially when it comes to real estate. So why is the government of Canada paying hundreds of thousands to discreetly distribute ghost-written articles on how to take out more debt?
Ottawa-based Blacklock's Reporter took a dive through government contracts for over half a million dollars to distribute content written by various departments. Amongst the pile of eyebrow raising content your tax dollars paid for are articles with marketing-like copy on how to take out a HELOC, and joining the affordable "condo boom."
News Canada is a news distributor that, in their own words, provides "ready-to-use, timely lifestyle content that is free of charge and copyright." Basically, they provide free content for news organizations looking to generate extra print pages or page views. Total win, right? News companies are looking for content, and these folks are just giving it away. Except, if they don't get any ad dollars or subscriptions, how do they pay for this stuff?
Nah, they aren't a startup trying to figure out a new model. News Canada is an O.G. of sponsored content, doing it since the early 1980s. They're a little more controversial than your average marketing firm's sponsored content though, since it's not always marked as sponsored by the republisher. Even trickier, it's often not clear who the original sponsor is. This becomes a teensy bit of an issue when it's a government agency. After all, as Blacklock's Tom Korski points out, the Department of Canadian Heritage now considers "state-sponsored" content to be "fake news."
Over $577,000 spent distributing ghost-written government news
The Government of Canada has paid a hefty sum to distribute their content. According to the Blacklock analysis, over $577,000 was spent in 2017 alone. Health Canada was the biggest spender, with over $239,741 in contracts to News Canada last year. Statistics Canada wasn't exactly skimping either, with over $61,071 in spending. This appears to exclude contracts to News Canada subsidiary "Fifth Story," which also does "electronic media distribution," according to some contracts.
The Canadian government discretely distributed real estate content
Most of this content being ghost written by government employees is generally harmless. Letting someone know a few ways to beef up their privacy, or that tax filing is easier than ever, isn't going to do much harm. However, there's some clear examples that appear to be narrative crafting for banks and real estate.
It gets a little dicey when the government starts introducing new products or insights to people. The Financial Consumer Agency of Canada (FCAC) recently paid for an article called Achieve Your Long-Term Financial Goals With Your Home Equity. The article introduces people to HELOCs, as well as how to take one out. Not a great idea, since it's a growing area of concern at the moment.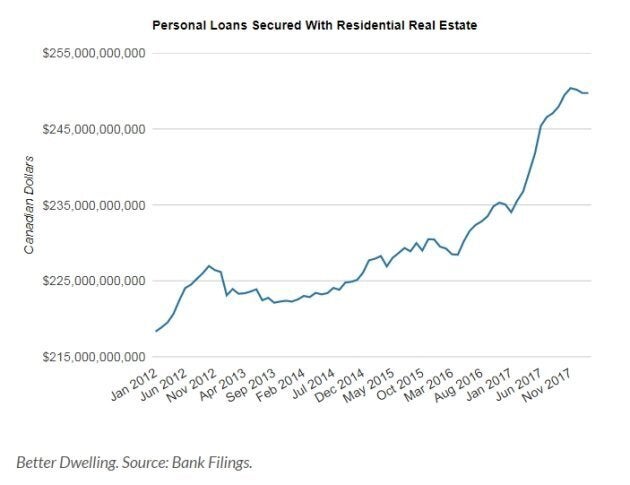 Statistics Canada recently paid for distribution of a piece called Watch These Five Real Estate Trends, which ran just last month. Some eyebrow raising language included "the condo boom continues," and calling condos a "cost-conscious housing option." Pretty sure StatsCan didn't crunch the numbers on cap rates, or the interest rates people are paying before writing that one.
The worst part is these releases aren't the kind of content you would ever find on a government agency's own websites. Typical media releases, written by the department's media relations professionals, are usually backed by concrete points — not suggestive marketing lingo. Why the government would write their own content, and pay to have it distributed, is still unclear.