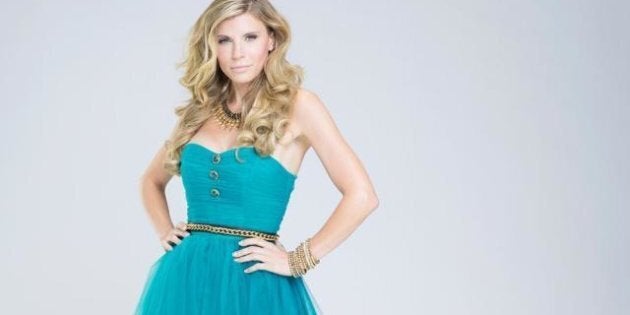 HuffPost Canada TV spoke over the phone with Amanda, who revealed the truth about her alleged "sex addiction," if it's hard to avoid partying (she's a recovering alcoholic) and how well she gets along with the other "RHOV" wives.
Are you excited for the show to start and to see yourself on TV?
Yeah, I'm excited and a little leery. I've seen the first episode and I was doing the facepalm [while watching]. I was going, "Ohhhh, s**t." [Laughs]
How did you become one of the wives?
I'm friends with Mia [Jody's daughter], and we went out for coffee and she said, "Hey, they're looking for new housewives, and you're kind of fun and crazy. Do you mind if I put your name forward?" And I said, "Sure! Why not?" It just went on from there - it's a pretty heavy screening process.
Were you nervous being one of the "new" women coming in?
Oh, yes, absolutely. Especially being Mia's friend and seeing how things went last year, I was a little bit leery going in. I'm a bit of a basket case, and I have a slight bit of anxiety on a good day.
So how did it end up? How have you adapted with the other women?
You know, I think I adapted really well. It was definitely a train wreck in the beginning and several times in between, but when you throw a bunch of feisty women together, I think it's bound to happen. I think that's what they're looking for. They're not going to get a bunch of women who sit around and knit. [Laughs]
How much drama can we expect from you individually and from you interacting with everyone else?
For me individually, there are times when I'm pretty laidback, but there are times when I defend myself and try to stand up for what I believe in. Sometimes when I do that, it comes with a bit of a roar.
I've read that you're a sex addict - is that something you're very open about, and did the other wives give you a hard time about it?
[Laughs] I don't think they really knew about that, and it was new for them. And just to clarify, it was said in more of a joking manner. I said it like, "While I don't drink and I don't party, now I work out and I'm addicted to sex!" It was meant to be "Ha ha," you know? I'm in a monogamous relationship, and you can't have too, too much fun when you're with one person. [Laughs] That's my reality.
I did say it, so I won't deny it. It was just tongue-in-cheek.
So you have stopped drinking. Was it hard for you to not partake in the heavy drinking that goes along with this show?
It wasn't tempting during filming. I think the hard part is after filming, when everyone gets together. That's when the real bonding starts to happen. I feel like not drinking puts me at a bit of a disadvantage, and makes me an outcast. Sometimes I don't feel like part of the gang. I wish we were all eating cotton candy together, but we're not, they're drinking. It is what it is.
Are you ready for the public attention you're going to receive?
No. No. No. [Laughs] The best response to negativity is no response. It's hard to not cave in because you want to defend yourself, but the thing is when it comes to TV shows and real life, it's only people's perceptions. Whatever people think, that's what their reality is going to be. Ultimately, I want people to like me, of course, and my feelings will be hurt, but I'm going to have to succumb to it. I have to remind myself that they don't know my whole story.
The second season of "Real Housewives Of Vancouver" premieres on Tuesday, February 5 at 10 p.m. EST on Slice.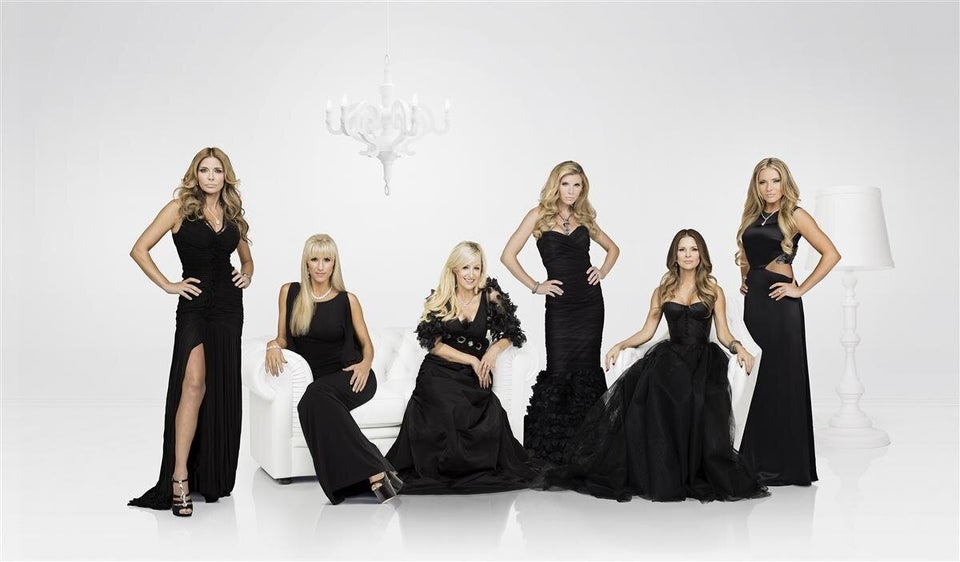 "Real Housewives Of Vancouver" Season 2