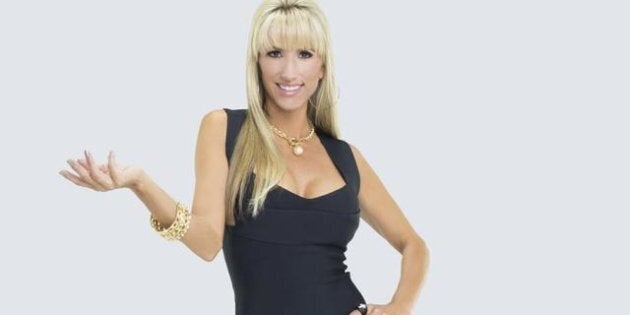 Texan mother-of-two Robin Reichman moved to Vancouver from the Lone Star State 19 years ago, and is bringing her own brand of straight-shooting to "RHOV" for Season 2. Recently divorced from her husband, Reichman received a rather large cash settlement and is ready to paint the town red.
How excited are you for the show to start?
I'm excited, but I have a few mixed feelings about it. I'm ready and prepared, I think.
How did you move to Vancouver in the first place? And how did you get on the show?
Well, I met a Canadian doing his residency in Texas, so we dated for four years there, and then moved here. We had a lengthy marriage and had two kids together, and then he decided he wasn't happy in the marriage anymore and it broke up. This happened right around the time I gave birth to twin girls, and one of them, on day three, didn't make it. My world was turned upside-down after this 17-year marriage ended, and suddenly I'm middle-aged with a baby and an 8-year-old.
My world was destroyed for a while, and my friends saw me buried in resentment and depression. I didn't have direction in my life, and I kept wondering where I was going to go. So, I considered joining "RHOV," and thought that [my life] couldn't get any worse than it already was, and at the very least it would take my mind off of my own hellish reality. Doing this show is an adventure and challenge for me. I'm thick-skinned enough to handle this show. Also, I love the way the production showcases Vancouver; British Columbia is just so beautiful.
You sound thick-skinned! And I had no idea about all of that -- it must have taken a lot to get through it.
Yeah, and in the housewives' drama, you're dealing with real feelings and emotions. At first it messed with me a little bit, but I agreed to do this as a distraction, and it worked! [Laughs]
Were you nervous at all being one of the new ladies?
No, I wasn't nervous at all. I grew up in Texas and I knew the nature of this show. I knew to expect catiness and drama. I have a competitive background, because when you grow up in Texas there's sports, talent shows, pageants, and from the time you're two years old, it's just competition, competition, competition. In joining the show, I thought I would stay true to myself, stay true to who I am and I'm either going to be accepted or not.
How well have you adapted with the other Housewives?
Umm ... I adapted as much as I needed to, to get through the events we were scheduled to attend together. I do clash with some of them, no doubt, and I don't think any of the other Housewives are going to make my Christmas card list any time soon. [Laughs] Overall, do I feel that they're decent people? Deep down inside, I think they are. [Laughs]
How much drama can we expect from you individually and from the group as a whole?
There will probably be quite a bit of drama, because I'm not a big drinker -- and these women force me to drink. I also couldn't tolerate them otherwise. I don't hold back even when I'm sober, so when my personality is enhanced by alcohol, I expect there will be some drama. I honestly don't know for sure, though, because I've completely blocked it all out. [Laughs]
Are there any key differences in American and Canadian behaviour in terms of relationships and social interaction?
Oh, yes. Definitely. Canadians, for the most part, practice heavily in following the rules and not bending them, even a little. As far as personality, I think that Canadians are more law-abiding, civil and respectful. Americans are risky, and live on the edge with a more "Yee-haw!" kind of attitude. I'm not saying it's a bad thing; in fact, it's helped me out quite a bit! [Laughs]
"The Real Housewives Of Vancouver" Season 2 premieres on February 5 at 10 p.m. EST/PST on Slice.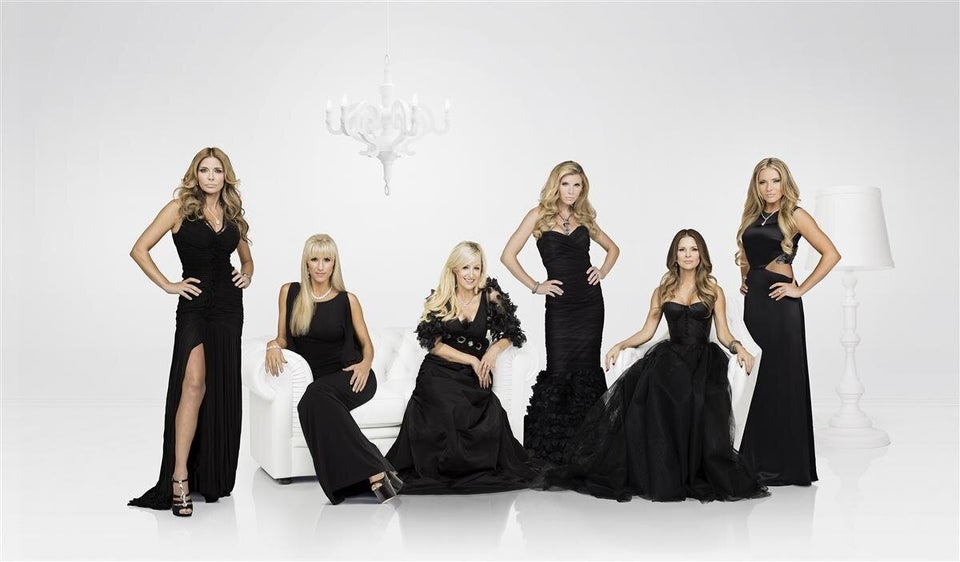 "Real Housewives Of Vancouver" Season 2