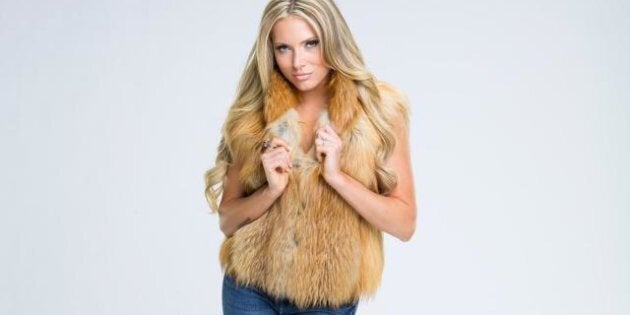 Ioulia Reynolds wants you to know that she's not a trophy wife, despite how it may look.
HuffPost Canada TV spoke with Reynolds over the phone about being one of the new wives, whether or not she's nervous and which woman she's formed the tightest bond with so far.
How did you get on board Season 2 of "Real Housewives Of Vancouver"?
Well, I was actually accepted for the first season, but it conflicted with my work schedule at the time - I was becoming a stock broker - so I passed on the opportunity. I saw what an amazing success the first season was, so I decided that I'd like to join the second season. I've also gone back into the art business now, and what better way to promote that business than TV?
And you moved from Russia to Canada some time ago. Can you tell me a bit about that?
Sure! I moved 11 years ago from Russia with my family. They decided that Vancouver was one of the best places to live in the world, and it was the right decision for us.
Did you love it right away?
Well, you know how you are as a teenager, so it took a bit of getting used to. It grew on me. But I can definitely say that I love it now. It's the best city in the world. I consider myself a Vancouverite, but I'm also Russian, so I have the best of two worlds. [Laughs]
Were you nervous at all being one of the new ladies on the show?
No. Of course you're always a bit nervous to sign up and do the show, but as for meeting the women, I wasn't nervous at all.
How well have you adapted with the other women?
I definitely connected with Ronnie the most. We had met previously and had a wonderful conversation. I really feel connected to her and as if we've known each other for our entire lives. This is one of the things [the show] has done for me: I met her. I love Jody as well, and I get along with the other women, but friendship-wise, it has to be Ronnie.
How much drama can we expect from you this season?
It's the Housewives, there must be drama. There's going to be drama. [Laughs] But how much? You're going to have to wait and see. I don't particularly create the drama, but it kind of goes around me. You're thrown in there with strong personalities, and it's explosive. I don't think anyone WANTS to start drama, but the personalities clash.
I hear that you're a straight-shooter and you say what's on your mind. Did that cause any friction at all?
People either like me or they don't. I can't be fake, and I speak what I feel. I have an opinion, and I think, in general, a lot of people don't like that. Some people prefer to be lied to. I will admit that sometimes this causes my relationships to fall apart - they'd rather not hear the truth.
Does your marriage garner cynicism from other wives? Do they ever give you a hard time about it?
No, they don't give me a hard time. Initially, they hadn't met me or my husband, so it's easy to have that prejudice about being married to an older man. But age is just a number, and once you get to know me you realize I'm a mature person. Eventually I think the other wives grew to understand that as well.
Are you ready for all the public attention you're going to receive?
[Laughs] No, I'm not! It all just feels so surreal to me. I just got a Twitter and Facebook account, and it's all very exciting. People love the fact that I'm Russian, too. I'm not used to this idea of having fans! Whatever life throws my way, I always take it with grace. I think I'm going to be happy and everything will be totally fine.
"The Real Housewives Of Vancouver" Season 2 premieres on February 5 at 10 p.m. EST/PST on Slice.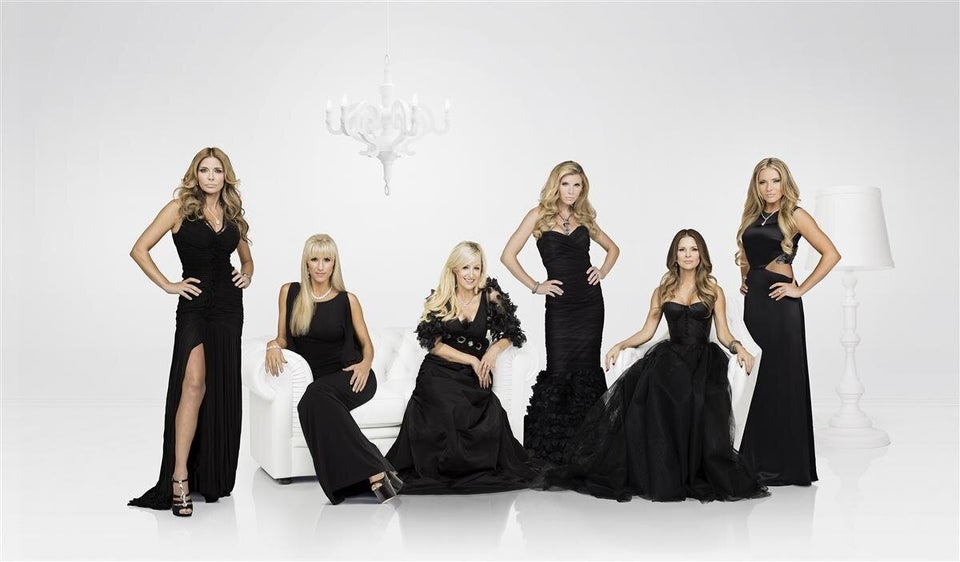 "Real Housewives Of Vancouver" Season 2