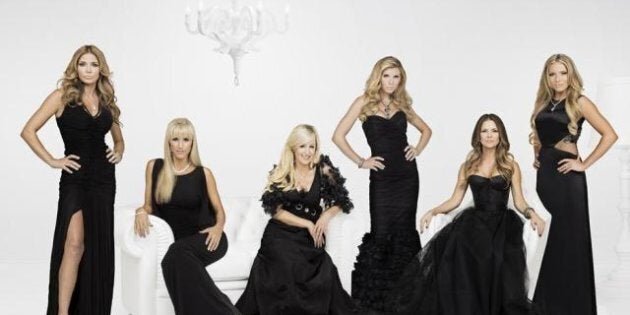 The "Real Housewives of Vancouver" live in the lap of luxury, mostly provided for by their husbands or ex-husbands.
Those husbands aren't always on the up-and-up themselves, with the most notorious being the former significant other of Season 1 housewife Reiko Mackenzie. (Back when he was known as Sun News Lal, Mackenzie's now ex-husband was a suspect in the 1994 murder of Jim and Ron Dosanjh, who were killed in a war between rival gangs. Also a suspect in the murders was notorious B.C. gang leader, Bindy Johal.)
Did we whet your appetite? Read on to find out where exactly the "RHOV" get their money, and which husbands have somewhat checkered pasts. (Also worth noting: only two of the existing "RHOV" are actually Canadian-born.)
"Real Housewives of Vancouver" villain Jody Claman amassed her own wealth, starting with an $800 investment in a catering company, and is now a millionaire. She's the owner of Glass House, a clothing boutique, and Jody's Fine Foods & Catering. She describes herself as "Martha Stewart on acid" and calls herself a "mom-trepeneur." Her husband is Eran Friedlander, CEO and President of Eagle Star Minerals Corp.
Originally From: Toledo, Ohio
Mary Zilba is a former Miss Ohio who moved to Vancouver to be with her now-ex, venture capitalist Frank Anderson. She's also dabbled in pretty much every aspect of the entertainment industry: music, TV production, film, and commercials. The journalism major is the president of BUFF Beauty, a board director with Tuberous Sclerosis Canada, and just released a new single.
Originally From: Seattle, Washington
Negus is a stay-at-home mother of five, including special needs daughter Remy. Her husband is Russell Negus, founder of Abacus Private Equity, an investment firm with offices in Vancouver, Toronto, and Montreal. In 2010, Negus was arrested for "inflicting corporal injury on a spouse/cohabitant." Negus has also spent some time in rehab for an alcohol addiction. The Negus family recently bought a "neglected and unloved" 200-acre vineyard in Napa Valley, California, called Whisky River Ranch, and they own four beautiful houses side-by-side in West Vancouver.
Reynolds is married to a stock promoter named Damien Reynolds. He is supporting her financially while she tries to start a career as an art broker and philanthropist. In March 2012, The B.C. Securities Commission (BCSC) alleged that he "artificially depressed the company's share price on two occasions so he could acquire shares and options at artificially low prices." In January 2013, a panel said the BCSC failed to provide enough proof to back up their allegations, which were dismissed.
Reichman met her Canadian husband when he was doing his medical residency in Texas, and she received a very large settlement in their recent divorce. Surprising fact: she spent eight years working in the Texas prison system.
Originally From: Oshawa, Ontario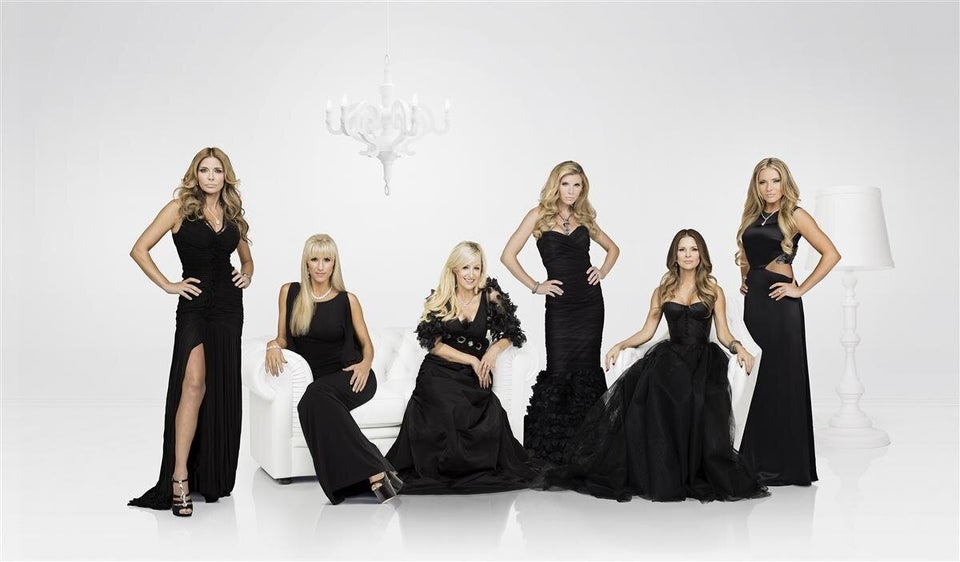 "Real Housewives Of Vancouver" Season 2