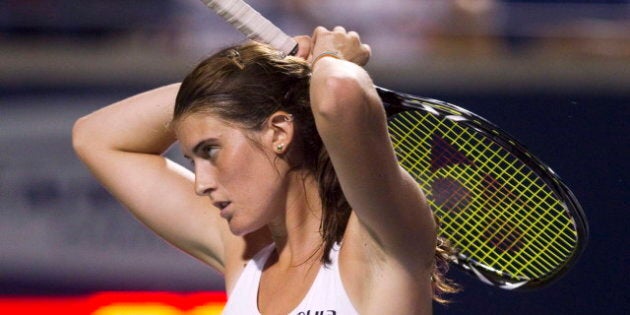 Our time is limited, so don't waste it living someone else's life. Don't be trapped by dogma -- which is living with the results of other people's thinking. Don't let the noise of others' opinions drown out your own inner voice. And most important, have the courage to follow your heart and intuition.
Rebecca Marino, who reached a summa of 38th in the women's rankings in 2011, announced recently she is quitting the sport because she no longer has the required zeal to succeed at high-octane level tennis.
I am an accidental "tennis Dad" -- I never played the sport much; I trace back my eight-year-old son's obsession and talent with the game to my whooping over Nadal winners whilst watching the US Open on TV. There's also a strange strategy association between tennis obsession and chess obsession -- at least according to my son, an emerging authority on both subjects.
"Rebecca Marino, struggling with depression, walks away from tennis," read a recent CBC headline. Maybe. Young people leave tennis for all sorts of reasons: boredom, an interest in other pursuits; still, we have little to rely on save Ms. Marino's attestation to the media, and, if true, she is this: brave. Congratulations Ms. Marino, and thank you.
Based on my experience as a competitive tennis Dad, soccer Dad, chess Dad -- and someone committed to mental health awareness -- it is not surprising that some individuals who take part in competitive sport are, in general, prone to depression. In competitive sports, there are winners and losers so that there is always an external evaluation of performance. Many of us don't need that. Some kids don't care. There is no right or wrong way to parenting athletes -- although I have witnessed some tennis Dads make the most vicious hockey Dads look timid.
Some athletes have an internal locus of control; they only assess themselves and their worth according to internal standards, whatever they may be. They don't need (or hardly need) validation from outside. They may strive for good grades but don't need them to think well of themselves. They like a "good game of tennis" and like it even better when they win but don't care too much if they don't. I talked to one tennis Dad recently who pointed out the top U-12 boy in the city after I was wowed by the boy's serve. He asked me: "What's different about him than any other kid you see?" Easy. That boy was grinning when he won a point, and when he lost one. That's rare and lovely to see.
Some kids don't crave the challenge of competitive sport; we all challenge ourselves in little ways every day. Some kids like playing basketball or dance just because it's fun.
There are people, however, who, for diverse and complex reasons we will never fully know, need that external validation or else they feel, at times, unworthy. The default position is unworthiness. Their self-esteem may be fragile so they need constant reassurance. During these times they doubt everything -- their capabilities, their attractiveness, their power to elicit the love and admiration from others that they so much crave. Without external validation, they may fall into depression.
This is not a human defect but a biological reality. In many ways, these people are wiser beyond their years, and know that a life of say, tennis, will drown them in tears.
Let me be clear: Only Ms. Marino and her family and close friends know exactly why she abandoned the sport. The specific reasons reported publicly may mutate to align with a popular and fixed media storyline: online bullying is a hot topic, and this may be just one, but not all, of the contributory reasons for why the talented Ms. Marino left tennis.
Understandably, some athletes are exquisitely sensitive to put-downs, dismissive attitudes, and disrespect. As much as they need to win, they need the press to hear about the win and to be fawning and flattering. Criticism, even mild criticism, is hard for them to bear. Even the very successful ones, the stars, remain touchy and vulnerable.
As the Marino story has helped illustrate, the new age of online bullying and organic crowds of anonymous online critics makes life uncomfortable for those who cannot tolerate criticism. Canadians especially like beating up on winners in myriad fields. But, you might say, winners don't need to read the critiques. Why do they bother? Some so crave praise -- as do their parents who have invested in this lifestyle -- that they cannot help themselves.
They must look. They hope for flattery; when they get jeers and insults, they are demolished. When I was in journalism pre-Web, I saw this phenomenon all the time. Some of the most well-known names in Canadian journalism asked me to forward them letters from fans only. I found this weird, but now I understand it.
Team up sports enthusiasts, intense tennis culture and psychopathic denunciators on the Internet -- who spout venom because they can and because they can't easily be traced -- and the combination is explosive and can end badly. In women's tennis, many have succumbed to depression: former Number 1 superstar Jennifer Capriati, former Number 2 player Andrea Jaeger (who later became a nun), even to some degree the all-star and former Number 1 player Monica Seles. On the men's side, the most well known depressive was past French Open winner Yannick Noah, who actually had a full-fledged nervous breakdown. Former Number 1 Jim Courier was said to have mental health challenges and took to reading a book during matches to calm himself down. Read formal World Number 1 Andre Agassi's stellar autobiography Open - an unrecognized tale of his battle with depression throughout his tennis career.
I do not know why Ms. Marino quit tennis. One of my son's tennis coaches told me many players on the international professional circuit were far more promising than him but dropped out for lots of reasons, including depression. Marino's is not a bad news story; it is a good one. People who open up about the realities of depression, and about tennis -- and about all intense sports culture and online bullying, are doing all other athletes and parents a favour for educating us about the realities of life as a competitive athlete.
"I've been suffering depression for close to six years and started realizing it was a problem probably within the last two or three years," Marino told reporters. "I still struggle with my depression but I am doing far better than before. "If I can share my story and change one person's outlook on life, I've reached my goal. Depression is nothing to be ashamed of ... but it is pertinent that you talk to someone about what you are going through."
Saying that takes courage -- and humility. So thank you, Ms. Marino, and congratulations on embarking on the next phase of your life.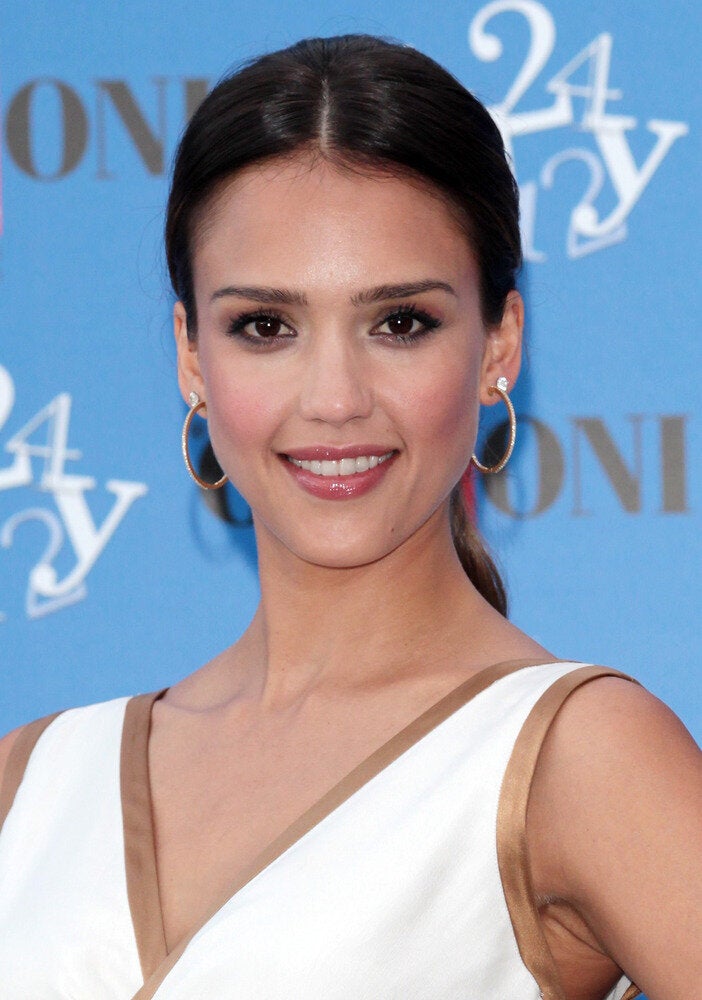 Bullied Celebrities
Popular in the Community