Cultural appropriation has become somewhat synonymous with music festivals these days (feathered headdresses, anyone?) -- and people all over the Internet are sick of it.
Using the hashtag #ReclaimTheBindi, individuals on Twitter and Tumblr are attempting to take back their culture "from those who have taken it" from them. Many of the people participating are women aiming to promote cultural appreciation, self-love, and self-confidence; they're promoting pride in their culture. They're also out to show the world that their culture is way more than just the latest fashion statement.
Along with the #ReclaimTheBindi hashtag, many are sharing #CoachellaShutdown, since there always seem to be so many appropriation offenders present at the major festival.
Their tweets and images are basically a giant "screw you" to all the people who used to criticise their culture but now find it "trendy."
But like we asked after Dsquared2's "DSquaw" guffaw, is there a way to pay tribute to the clothing and accessories of other cultures without crossing a line? Let us know your thoughts in the comments below.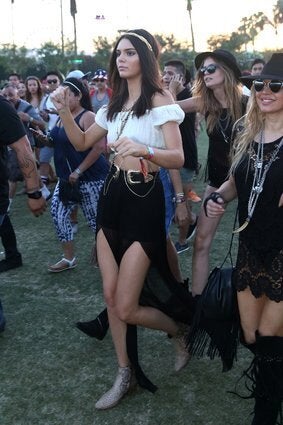 Coachella 2015
Popular in the Community