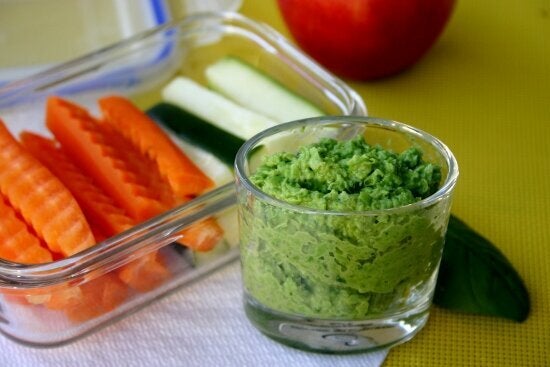 Think you want to learn more tricks of the raw food trade and learn more recipes like this great green one? Come check out my MAP Wellness "Intro to Raw" recipe workshop on April 14th!
This past week marked the beginning of spring, although you wouldn't know it with the brisk temps and fluffy white stuff still falling. Regardless, I have chosen to start sporting my pre-summer attire, bright colours, bare legs, and soon open toes and all. And I also plan on beginning to venture deep into spring's culinary roots as well, celebrating all this time of year has to offer on the plate via new seasonally focussed recipes.
This week I wanted to prep some dips and sauces to help get me thorough another busy packed-lunch work week. I have quite a few legume based hummus recipes in my arsenal already, so I wanted to venture outside of the dried veg box and explore my options. And what's in season now (err, soon)? Peas! Sweet peas to be exact. This here hummus was great with roast sweet potatoes and steamed broccoli the night I made it, but it also makes a great fresh dip for crudité, or can be used as a spread on toast. The fresh taste of the peas really shines, so if you are not a fan of these guys...just add more garlic and enjoy the green goodness!
Oh, and let's all start doing our warm weather dance to the powers that be, pronto.
1/2 C frozen peas, defrosted
1 T extra virgin olive oil
Add all ingredients to a blender or small bowl food processor. Blend to desired consistency. Devour.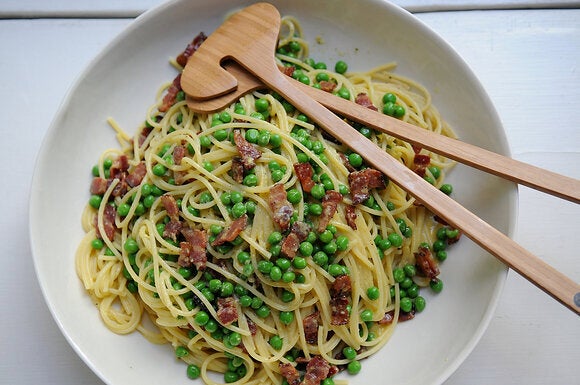 Frozen Pea Recipes
Popular in the Community