An artist is asking Canadians to take part in a striking one-day display of red dresses to represent the country's missing and murdered indigenous women.
Jaime Black, a Metis artist from Winnipeg, created The REDress Project five years ago. It collects red dresses from the community and hangs them in public spaces as a visual reminder of the women who are no longer present.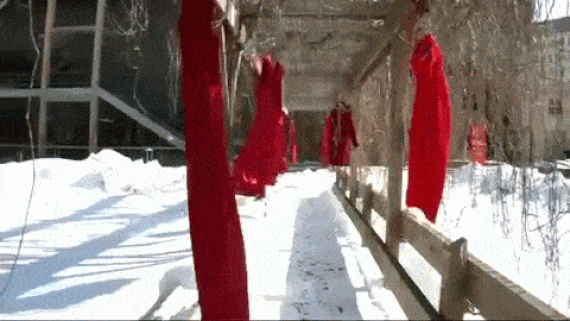 The REDress project exhibition at the University of Winnipeg. (Photo: 1941Teddy/YouTube)
Nearly 1,200 aboriginal women in Canada have been murdered or gone missing in the last 30 years — 225 in 2014 alone, according to the RCMP.
On Oct. 4, Black is asking for women to donate a dress to the project, hang a red dress outside their home, or wear one as they go about their day.
"The image itself can speak to a lot of people," she told the newspaper. "If they aren't aware of the issue they are often shocked and surprised that it's happening in Canada because there is a lot of under education and miss-education about indigenous issues here."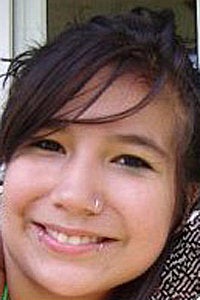 Canada's Missing Aboriginal Women