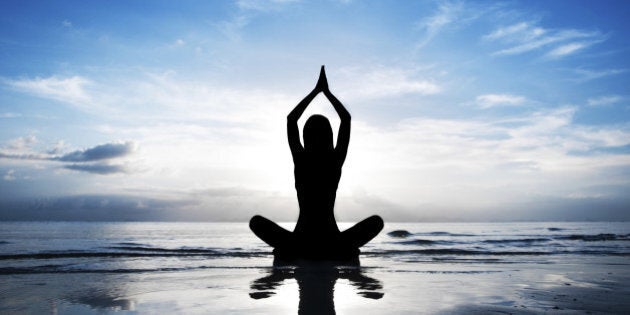 It was the year 2000. I was at my first 'real' job with a major international company. I thought this is my time, my career would finally be launching and I would be living the professional life, having it all.
Instead, I worked long hours, gained weight and was under a tremendous amount of stress. I had started at the company at the height of its success and then due to external forces, the business quickly took a downward spiral. With the increased pressures, I felt the only way to show my diligence in my new position was to work harder, longer hours and travel internationally, to illustrate to management my dedication and loyalty.
How wrong I was. As I continued to put in more hours, my work performance deteriorated, my personal life and hobbies had gone by the wayside. When I started the job I had set aside time most mornings to swim and spend time with my friends on the weekends. By the end of my time with the company, I was spending most Sundays amidst a stack of files, looking down from my office at the people strolling through the streets on a weekend afternoon.
The breaking point came on Christmas Eve. It was 5 p.m. and I was still working on some client files when my mother called the office. My mother never called me at work. "When will you be joining the family for dinner?" she asked. My heart sank. Christmas Eve is the day my family celebrates the holiday and we traditionally have our dinner together that night. I could hear on the other end of the phone, my family laughing and enjoying their time together. I closed my files and left the office.
A few months later, I ended up taking a stress leave from the job and eventually leaving the company for good. I became self employed and was really able to find my groove. The time and balance I needed to be efficient and contribute at my work.
I was fortunate to speak with Ms. Huffington and find out more about her new book and her vision for creating a life of well being.
Ms. Huffington shared with me her thoughts on how meditation can provide positive benefits to daily life, "What study after study shows is that meditation and mindfulness training profoundly affect every aspect of our lives -- our bodies, our minds, our physical health, and our emotional and spiritual well-being. It's not quite the fountain of youth, but it's pretty close."
Ms. Huffington continues, "When you consider all the benefits of meditation -- and more are being found every day -- it's not an exaggeration to call meditation a miracle drug. I start every morning with 20 to 30 minutes of meditation, and it always helps me escort my mind back to the present moment."
In her book, Ms. Huffington reveals the importance of self care through getting enough sleep and spending quality time (without the distractions of a phone or device) with friends and family. I was curious to find out if Ms. Huffington felt this could become a reality in the business world, could this one day be accepted as the norm?
"In the world of business, we still do see the stubborn -- and dangerously wrongheaded -- myth that there is a trade-off between high performance at work and taking care of ourselves. But we also see a shift in the right direction: right now, about 35 per cent of large and midsize American employers offer some sort of stress-reduction program." Ms. Huffington continues, "There's an increasing recognition of the effects workplace stress can have on the well-being of employees -- and on a company's bottom line."
When I asked Ms. Huffington what her goals are with this book and how she would like this to create a shift in the workplace and people's lives she explained to me that Thrive is designed as a bridge to help us move from knowing what to do, to actually doing it.
Ms. Huffington's goal is to illustrate that not only is there no tradeoff between living a well-rounded life and high performance, performance is actually improved when our lives become more balanced. That's why Ms. Huffington explains that she has included 55 pages of endnotes to convince even the most stubborn skeptic that we need to unplug, recharge and reconnect with ourselves, and by doing so, actually improve every aspect of our lives.
And with a balanced life comes time to enjoy the little things. Ms. Huffington is kind enough to share something new about herself. One of her joys in life is to listen to country music. As Ms. Huffington reveals, " I love country music!"
With the popularity of her new book, she will be hosting events to share her thoughts on living your best life. Recently, she hosted a two-day Third Metric Live event in April, Thrive, in New York. More than 2,000 people attended to be part of the conversation on how we can unplug, recharge and renew ourselves, and redefine success beyond money and power. And the Third Metric is a major editorial initiative at The Huffington Post.
Ms. Huffington says, "We're using all the tools at our disposal to tell the stories of people redefining success to include well-being, wisdom, wonder and giving -- and just as important -- inviting people to tell their stories themselves. You can find future events on huffingtonpost.com/thrive."
Keep an eye on my blog as I continue to try different ways of living and find inspiration around every corner. I am delighted to share my experiences so you can live your very best life.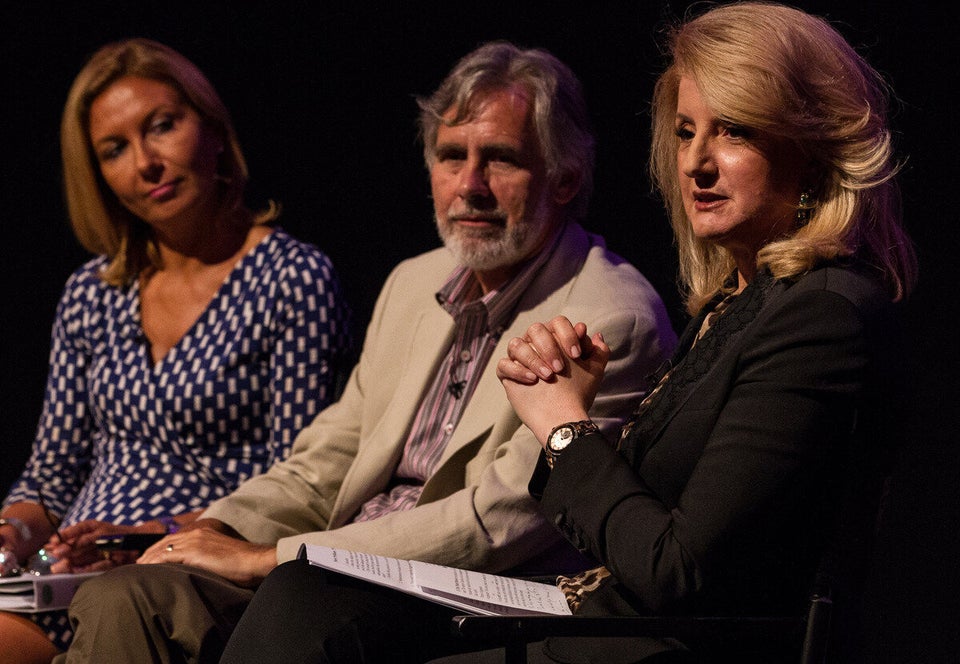 The Third Metric Live Event