Divorce is one of the biggest stresses of life, but there are ways to make it more manageable.
In the slideshow below, attorney and author Joryn Jenkins of War or Peace: Avoid The Destruction Of Divorce Court, shares 13 tips on making the painful process a lot smoother.
Stress not only effects your mental health, researchers say, but it also takes a toll on your physical well-being. Stress can increase blood pressure and attack the immune system, making you more vulnerable to viruses and infections.
If you are suffering from divorce stress, the Canadian Mental Health Association (CMHA) recommends talking to someone you can trust and refraining from making major decisions. As both the CMHA and Jenkins note, while you may be struggling with your divorce, it is important to remember that you will get through it with support.
In 2011, Statistics Canada announced they would no longer report on divorce rates across the country. At that time, it was estimated 43 per cent of marriages would dissolve before their 50th anniversary.
From doing your own research to being realistic and fair, these tips have been put to use countless times over Jenkins' 35-year legal career. Check them out below: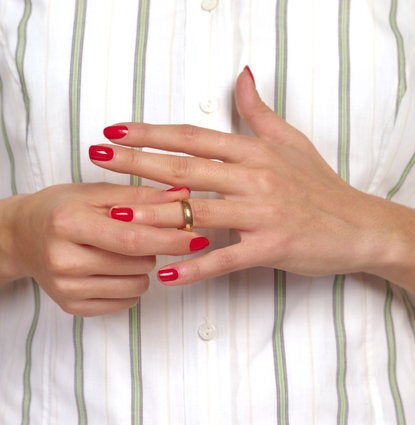 13 Ways To Make Divorce Less Stressful