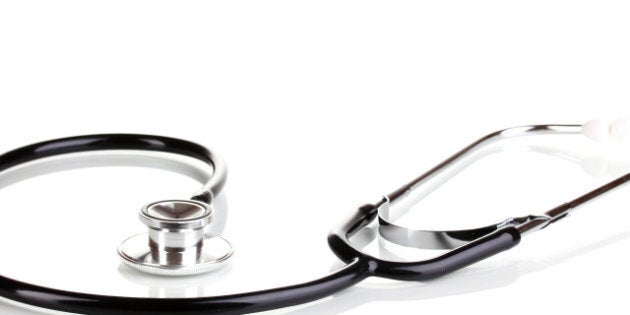 Su-Yun Kim and her husband, like many refugees, fled persecution and arrived in Canada hoping for a better life. The young family escaped North Korea via China, due to their political involvement. We met at a refugee shelter where we provided prenatal care to pregnant Su-Yun. Her family was extremely grateful to receive our care and attention after the tremendous hardships they had experienced.
Recently, Jason Kenney has proposed drastic changes to the Interim Federal Health Program (IFHP) -- the program that allowed Su-Yun to receive care. These changes aim to deny access to essential medicines for all refugees and claimants, deny basic healthcare to those deemed to come from a "safe country," and are a poor policy decision for then 10 reasons we outline here.
1. Worse health outcomes for refugees.
2. A threat to the health and safety of Canadians.
While the policy purports to provide care for conditions threatening public health, these conditions will likely remain undiagnosed until it is too late. Without primary care, dangerous contagious conditions like tuberculosis, normally diagnosed through screening chest X-rays and skin tests, can go undiagnosed for long periods of time.
3. Refugees are not here to abuse Canada's health care system.
As Dr. Meb Rashid of the Crossroads Clinic said, "I've seen over 2,000 refugee claimants [...] The government is painting them to be bogus and cheating the system. That really hasn't been my experience." If anything, given the cultural and language barriers, health care professionals are often unable to reach refugees and refugee claimants as much as they would like, to provide the services that are needed.
4. Costs will increase, burdening provinces and community groups.
While the proposed cuts aim to save taxpayers approximately $20 million annually, most research supports the idea that timely, organized and prevention-focused primary care can actually decrease health care costs overall. Without primary care, refugees will present to emergency rooms with complications resulting in longer hospital stays, increased wait times and increased overall costs to the health care system.
5. Inconsistent with Canadian values.
The Canada Health Act states, "the primary objective of Canadian health care policy is to protect, promote and restore the physical and mental well-being of residents of Canada," highlighting the fact that Canadians have chosen to protect all those within our borders, not just citizens.
6. Inhumane and in contravention of human rights.
The Universal Declaration of Human Rights, adopted by the UN General Assembly in 1948, states, "Everyone has the right to a standard of living adequate for the health and well-being of himself and of his family, including food, clothing, housing and medical care and necessary social services." Refugees and refugee claimants often arrive with few belongings, no social supports and significant trauma. To then deny them medicine and health care is simply cruel.
7. Perpetuating the cycle of poverty.
Refugees are statistically much more likely to live in poverty than non-immigrant Canadians. Since income level has been shown to be the most important determinant of health, it is crucial to ensure that access to health care services are available for this marginalized group. Without primary care, refugees are less likely to connect with social services and less likely to be able to productively contribute to society.
8. Canada's international reputation is at stake.
It is not in our nation's best interest to be seen as preying on our most vulnerable populations, especially after losing our bid for the UN Security Council. Dr. Mark Tyndall, a physician in Ottawa, says these "unfair and unethical" cuts would reflect poorly on Canada, by "taking the most disadvantaged and traumatized human beings on Earth and telling them we have been too generous for too long."
9. Unsustainable for our health care system.
As Rachel Bard, CEO of the Canadian Nurses Association, says, "A system based on acute care and emergency treatments cannot work. Preventive approaches are critical to the sustainability of the system and the health of our population." Slashing preventative health care will lead to more health care costs down the road.
10. Refugees are NOT currently getting more than most Canadians.
Minister Kenney has widely promoted the notion that the IFHP provides services beyond what is available to Canadians. The services he is referring to (coverage for medicine and some dental and vision coverage) are similar to what is covered under provincial insurance plans for those living in poverty, which is what refugees and refugee claimants usually are.
Ironically, these changes take effect on June 30, 2012, the eve of Canada Day. For Su-Yun, her husband and newborn, this Canada Day will shift away from the Canada that accepted her with open arms and cared for her pregnancy, to one that took away her access to vital health care services. This is not the Canada she came to for a better life, and this is not the Canada we want as health care providers.
Follow co-author Naheed Dosani on Twitter: www.twitter.com/@NaheedD