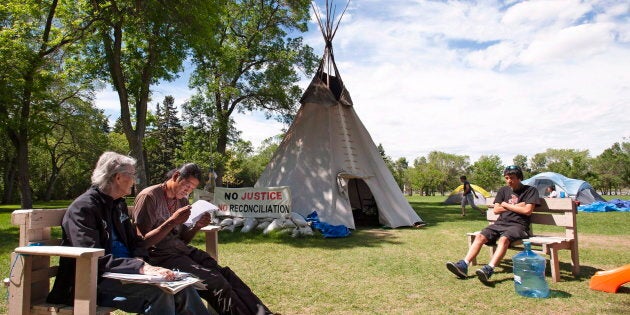 REGINA — Saskatchewan's premier says the Regina police should remove teepees that protesters have set up on the legislature grounds.
Scott Moe says there are laws that cover the park surrounding the provincial legislature to ensure that it's available to everyone.
Watch: Indigenous protesters say Saskatchewan government agreed to meet
The Justice for Our Stolen Children camp was set up to protest racial injustice and the disproportionate number of Indigenous children apprehended by child-welfare workers.
The camp started in late February and was dismantled last week before being set up again last Thursday with more teepees.
The Provincial Capital Commission has already called on police to remove the teepees to make way for a Canada Day concert stage and beer gardens.
The police have said they don't see the need to step in at this point, noting there a meeting scheduled for Monday between the protesters and the government.