She made lemonade out of lemons.
A Boston-area woman with Down syndrome has a flourishing business thanks, in part, to previous rejection she faced.
Collette Divitto says she was turned down by bakeries after applying for positions as a professional baker. Even though she was told she had great skills, she was not "a good fit," according to her website via SFGate.
Rather than giving up, the 26-year-old decided to start her own business, which ultimately became Collettey's, a cookie shop.
Divitto says her ultimate goal is to open production factories across the United States and employ thousands of people with disabilities.
"That's my dream," Collette told WBZ CBS Boston. "I want to help more people with disabilities. It would be a great feeling to hire them."
According to SFGate, Collettey's received orders for more than 50,000 cookie deliveries for the 2016 holiday season, and Divitto got more than 65,000 letters of support from people around the world after her story went viral.
"We kept telling her, 'This is a really good cookie. You could sell this!'" her mother, Rosemary Alfredo, told the broadcaster. But when she tried to find a job in her field, she was disappointed to find out that no one was willing to hire someone with a disability.
"It's very upsetting to me," Divitto told WBZ. "It's very hard to find a paying job for people like me who have special needs." That's when the entrepreneur decided to open her own business. Divitto learned how to create a website, make business cards, buy ingredients and write invoices.
"She's never accepted her disability," Alfredo said. "She's kind of stepped into this role of trying to inspire and motivate other people."
Since her business began taking off, Divitto has created a GoFundMe page to help fund her own production and distribution facility so she can create more jobs for adults with disabilities.
As of press time, she has raised nearly $16,000 of her $125,000 goal.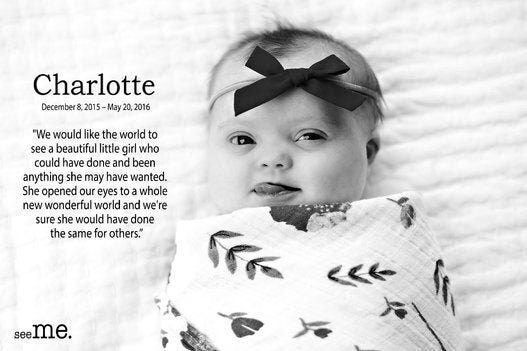 Stunning Photos Open Our Eyes To Reality Of Down Syndrome