In fact, weight gain is due to mealtimes becoming a central part of a relationship, specifically for those who cohabitate. As a result, couples can gain up to three or four pounds in the first three months of living together, and newlyweds can gain an average of four to five pounds during their first year of marriage, says Dr. Catherine Hankey, a nutritionist at the University of Glasgow.
This makes a lot of sense considering sharing a meal is often the focus of many couples' first dates. And, as relationships progress, sitting down to dinner is another way couples strengthen their bond.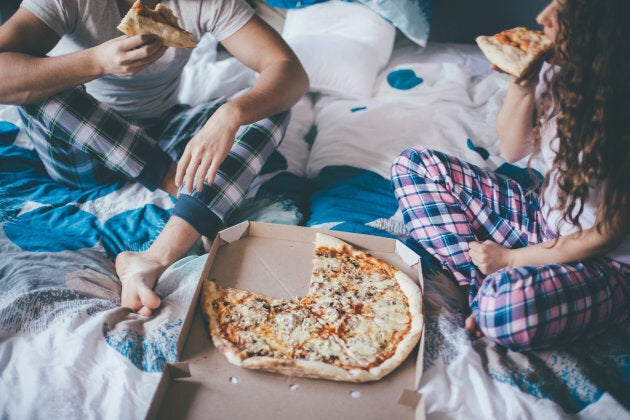 So watch out for those "love pounds."