Two weeks ago, Quebec was in shock over the Quebec City mosque attack. A clear message of compassion and unity towards the Muslim community resounded from all parts of Quebec society. Unfortunately, barely a week later, provincial politicians had already rekindled the divisive debate over religious clothing.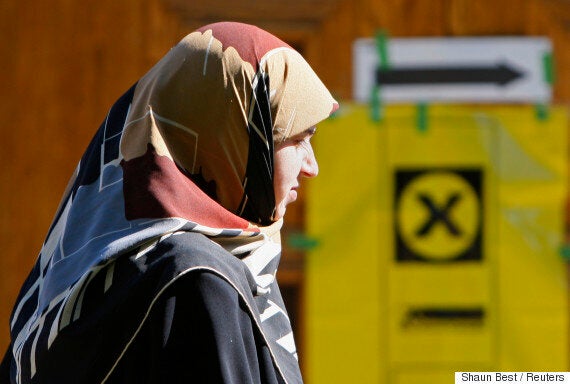 The recommendation of the Bouchard-Taylor commission's report to ban certain public servants from wearing religious symbols is being promoted as a way to "settle" the long debate on religious clothing. Not only has this debate resumed too quickly after the assassination of six Muslims in Quebec City, but, more importantly, there is quite simply no objective evidence to support that such a ban would help intergroup relations in Quebec.
On the contrary -- a ban on religious clothing is likely to accentuate the detachment felt by members of religious minorities, and other cultural minorities, towards Quebec society. This is the main reason Charles Taylor has backtracked on his recommendation to restrict religious clothing. The renowned scholar and co-author of the Bouchard and Taylor report now believes that such a policy runs the risk of fuelling the sense of exclusion felt by religious minorities towards Quebec. Such a ban is also not likely to improve attitudes towards religious minorities. Restricting government employees' clothing is not apt to alleviate the anxiety felt towards religious minorities, notably Muslims.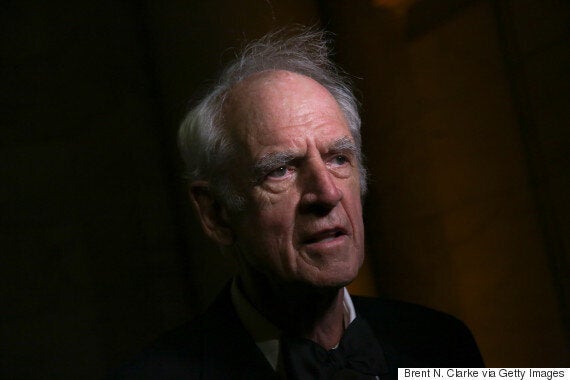 Proponents of restricting religious garb seem to ignore the impact that such policies will have on religious minorities. Regardless of how many times they claim that "no particular group is targeted by these restrictions," many will perceive the policy as an affront to religious minorities. In recent years, Muslims, Sikhs and Jews have often testified to the level of insecurity and frustration they feel due to the debate on reasonable accommodations. There is no indication that the proposed restrictions will improve these attitudes by making these groups feel more secure and accepted.
Quite the opposite. Scholarly research has shown that minorities who perceive themselves to be discriminated against identify less with their "host" society. Thus, to ban religious symbols is likely to contribute to a sense of exclusion and marginalization within religious minority groups in Quebec as well as worsen their feelings towards Quebec.
Furthermore, it is difficult to see the actual benefits of a restrictive policy on religious clothing. Proponents of restricting religious symbols insinuate that it will resolve the debate by appeasing the "majority" in Quebec. However, there is no evidence to support such a suggestion. Some Western societies have very harsh restrictions on religious accommodations, while others are much more flexible. Yet, studies do not show that the type of policy towards social diversity significantly impacts attitudes towards cultural minorities.
If rights are to be taken away from individuals, it should at least have a viable chance of leading to a positive social outcome.
In both restrictive and permissive societies, an important number of citizens hold negative attitudes towards immigrants, especially Muslim immigrants. For a large segment of the Quebec population, to restrain the wearing of religious symbols will thus not improve their attitudes towards religious minorities.
The roots of fear related to immigration run deep. These fears are provoked by the overall social changes that immigration brings to a society, not simply by the appearance of religious symbols. Moreover, the proposed restrictions will not put an end to the debate on religious clothing. Already, some political actors have been expressing their desire to extend restrictions to other government employees, most notably teachers. Therefore, such a ban won't improve attitudes towards religious minorities and it won't end the debate on religious clothing.
The desire to ban religious clothing is not based on empirical evidence but rather on symbolism. Hence, to believe that banning the wearing of religious symbols will resolve the "problem" of religious clothing and improve social relations is illusory. And if rights are to be taken away from individuals, it should at least have a viable chance of leading to a positive social outcome.
Thankfully, the recommendations of the Bouchard-Taylor report are not limited to the clothing of government employees. Should political actors truly wish to improve social relations in Quebec, they would be well-advised to reread the report and focus on these other recommendations.
Follow HuffPost Canada Blogs on Facebook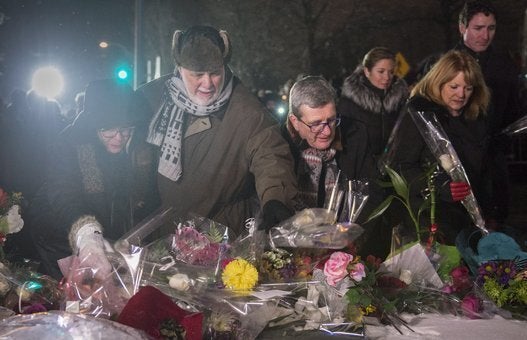 Vigil For Victims Of Quebec City Mosque Attack