 Workers at a warehouse that supplies H&M clothing stores in Canada are seeking unionization in a bid to lift wages, secure overtime pay and receive recognition for seniority, organizers say.
The United Food and Commercial Workers of Canada (UFCW) made the workers' desire to unionize official on Tuesday, submitting an application for certification with the Ontario Labour Relations Board.
According to UFCW national representative Kevin Shimmin, the application concerns about 60 workers at a warehouse in Brampton, Ont., which is owned by Toronto-based fashion warehousing provider Remco. The Brampton facility is devoted exclusively to supplying H&M stores.
Shimmin says the warehouse workers approached the union about organizing earlier this year, citing concerns around pay, scheduling and seniority.
"There's a number of workers who have remained as temporary employees for a number of years and haven't been hired on as full-time," he said.
Wages range from about $10.50 to $12 an hour, says Shimmin, who maintains that the largely immigrant workforce is not being appropriately compensated for time "that we say they should be paid overtime for."
When reached for comment about the unionization drive on Tuesday, Remco owner Randy Cohen told The Huffington Post that he was not aware of the application.
"I know nothing about it," he said. "I'm sure that it will come to me fairly quickly through other channels, but at this point, [there's] not much to say."
Cohen ended the conversation before HuffPost had a chance to ask about the allegations regarding conditions at the warehouse.
According to H&M spokeswoman Emily Scarlett, the Swedish retailer contracts its warehousing needs in Canada to Remco, and therefore is not directly involved in union applications filed on behalf of the company's workers.
But she noted that H&M has a "good and long-standing relationship with unions in general," and has an agreement with the global union UNI.
"We are more than happy to work with unions be it either in our stores or in the warehouse, with whoever we work with. It extends to everybody we work with," she said.
"We do have a very strict code of conduct, so it does mean a lot to us that it is being adhered to."
H&M maintains in its code of conduct for suppliers that it follows guidelines based on International Labour Organization conventions. Those conventions include the right to organize, though that is not expressly stated in the H&M document.
Remco also owns the other warehouse that supplies H&M stores in Canada. That facility is located in Delta, B.C.
The application follows several successful organizing drives at H&M clothing stores in Canada by the UFCW. In October, a retail outlet in Mississauga became the company's first unionized store in the country. A few months later, UFCW added employees at another H&M location in Joliette, Que., to its ranks.
Negotiations to secure collective bargaining agreements for workers in those locations are currently underway.
To apply for certification, a minimum of 40 per cent of workers must sign union cards. Though Shimmin would not disclose the proportion of employees at the warehouse that signed cards, he said it was well above that threshold.
"The support has been really good," he said.
According to Shimmin, employers often get wind of organizing drives before an application for certification is filed, which can present an added challenge for organizers as employers attempt to dissuade workers from unionizing.
"Since an employer has the captive audience of their workers during working hours and we don't have that, we have to move very carefully and strategically to build up the application," he said.
In this instance, however, he says those at the core of the organizing drive were successful in keeping their efforts under the radar.
The application in Brampton kicks off a week-long organizing drive, after which employees will vote by secret ballot on whether to join the union.
Leading up to the final vote, Shimmin says organizers will try to speak to as many employees as possible and counter any campaign to discourage workers from unionizing that the company may launch.
On its website, Remco is described as a family-owned company with 40 years in the fashion warehousing and distribution business, and more than 550,000 square feet of electronically secured warehousing space in Montreal, Toronto and Vancouver.
Cohen said that none of Remco's facilities are currently unionized.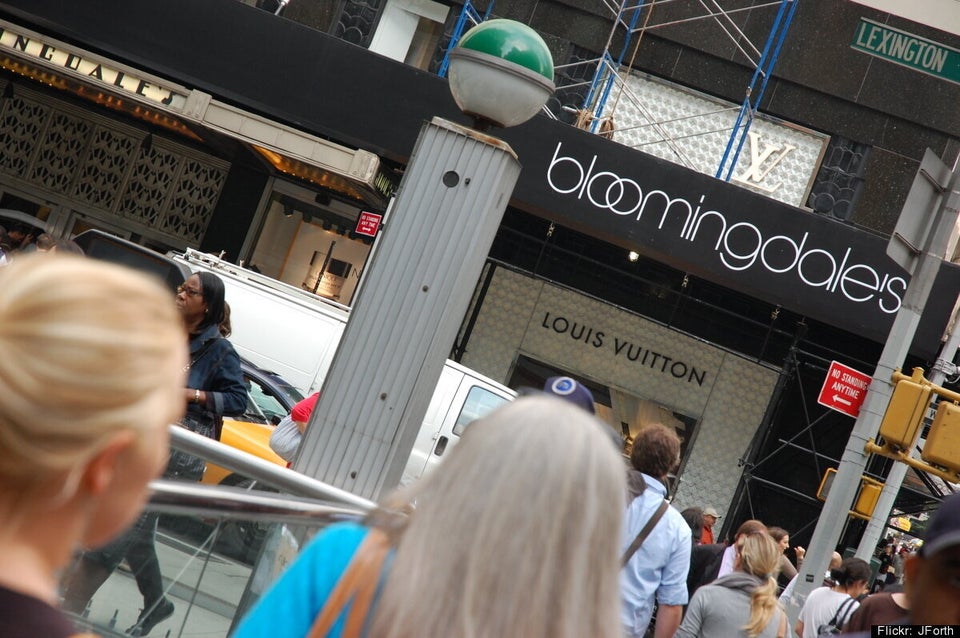 Major U.S. Retailers Coming To Canada