Owning a small business comes with its own unique challenges and, unsurprisingly, many of them are financial. As an entrepreneur, maybe you took the leap and invested your life savings to start your business. Maybe you're holding down your day job while running your new venture on the side. Or maybe you're a creative type, and finance just isn't your thing.
Whatever the case, it's truly one of the most critical aspects of any business, and why Intuit, and myself, feel so passionate about small business finance.
Each October, we take a look at the numbers running small businesses, and this year we've found that many Canadian entrepreneurs are struggling to effectively value their products and services. This is particularly worrisome when it's this measure that has a heavy hand in business profitability. In the simplest of terms, if goods aren't priced right, businesses won't last long.
Our study found that one in four entrepreneurs (27 per cent) believe they may be undercharging their products versus the value they bring to customers; while 15 per cent believe they may be overvaluing the goods and services they offer. That's nearly half of all small business owners in Canada who don't know their offering's worth.
By not knowing a product's market value, business owners threaten long term success, and risk becoming a small business in Canada that closes its doors by year five (according to Statistics Canada, 2012).
What's causing the problem?
As a former small business owner, I've been there. Prices must remain competitive without jeopardizing the bottom line and business success. The challenge then is how to strike the right balance to get the first customers in the door and keep them returning year over year?
Much of this challenge comes from poor financial literacy. The survey found that nine-in-10 (87 per cent) small business owners manage their business's finances themselves and only half do so with help from an accountant or bookkeeper.
What's more, even though most entrepreneurs manage their finances, 46 per cent rated their knowledge of financial management as sufficient or less, while 12 per cent believe that a lack of financial management knowledge is one the greatest barrier to success.
This is scary news: either it indicates that small business don't understand the value of financial literacy, or it means that they do, and don't believe it plays a critical role in success - either way more must be done ensure they get to know their business' numbers better.
I'm passionate about financial literacy, and believe it's the cornerstone of small business longevity. And I believe there are three steps to truly understanding the numbers that govern business success and growth.
1.Get Educated: No matter where you are on your journey, it's important to educate yourself on the numbers that matter to your business. To help in this step, Intuit has partnered with the Chartered Professional Accountants (CPA) to develop and deliver financial literacy curriculum for new entrepreneurs. Our courses will launch in November, so you'll be hearing more about it next month - which happens to be financial literacy month.
2.Get the Right Tools: Tools like QuickBooks Online can give you a real time snapshot of critical data that reflects the state of your business, like accounts payable and accounts receivable. Using cloud-based apps like QuickBooks Online means data is available whenever you need it, allowing you to assess your businesses' worth, strengths and weaknesses, and identify opportunities for future growth.
3.Get a Trusted Advisor: Professionals like accountants and bookkeepers are important partners to help you understand where your business is at and where it is headed. They will use the data from financial management tools, analyze it, make sense of it and provide a personalized overview of your business and its needs. It's important you work with an accredited advisor and someone you trust with your business. Finally, you can also tap into the Canadian startup ecosystem for credible guidance. StartUp Canada, Communitech and Futurpreneur all offer a variety of services and resources for entrepreneurs.
Combined, these three steps form a virtuous circle: education enables entrepreneurs to effectively use the tools; while the tools provide the data trusted advisors need to analyze the business, and produce the insights and guidance entrepreneurs need to thrive.
This Small Business Month, take some time to think about your business and if you know its worth. It'll pay off in the long run.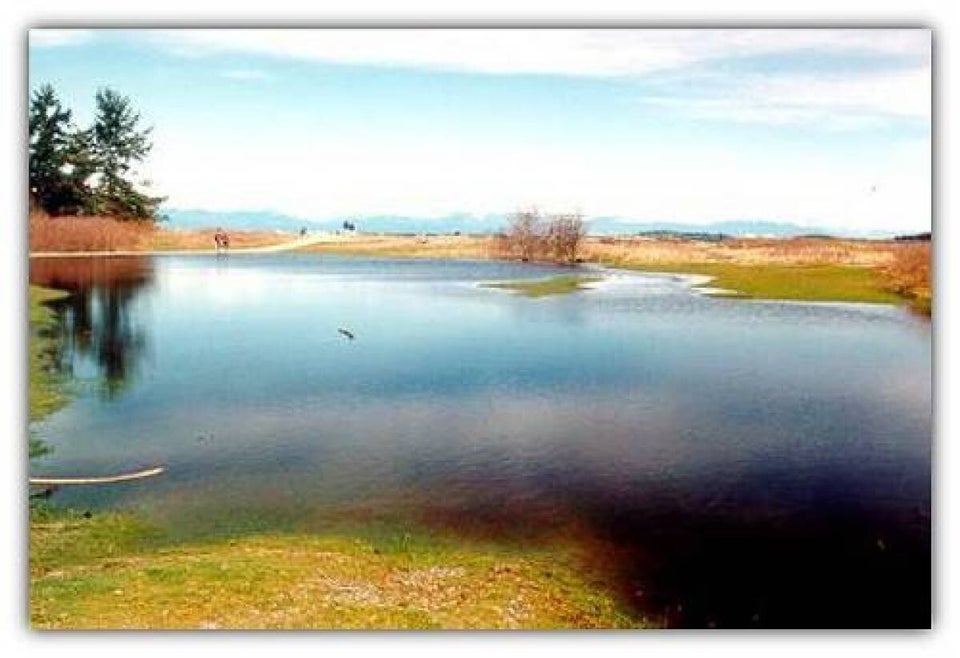 Oldest And Youngest Communities In Canada
Popular in the Community