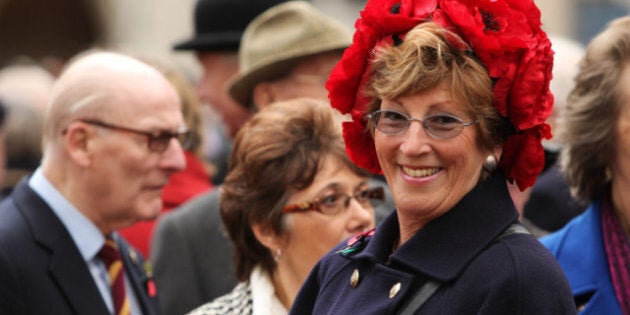 The red poppies dotting Canadians' lapels since the beginning of November are a familiar and respectful sight nationwide. But that doesn't mean that they don't inspire their fair share of controversy. How long do you wear them? Should the centres be green or black? And how the heck can you keep from losing it ten minutes after you fasten it to your coat?
"There is no set period when the Poppy should be worn," states the organization's website. "In fact, a person may wear a Poppy at any time. Traditionally, however, the Poppy is worn during the Remembrance period, which is from the last Friday in October to the end of the day on 11 November." They also recommend wearing the poppy at other events honouring veterans.
The Legion also advises that the poppy is a sacred symbol of Remembrance, and should not be "defaced" in any way. That apparently includes using another pin -- say, a safety pin instead of the given straight pin -- to attach it to your lapel. Even using a Canadian flag as a fastener is not encouraged.
Story continues below slideshow
We've noticed some innovative ways to honour Remembrance Day with the poppy around the world. If you've seen one near you, let us know below.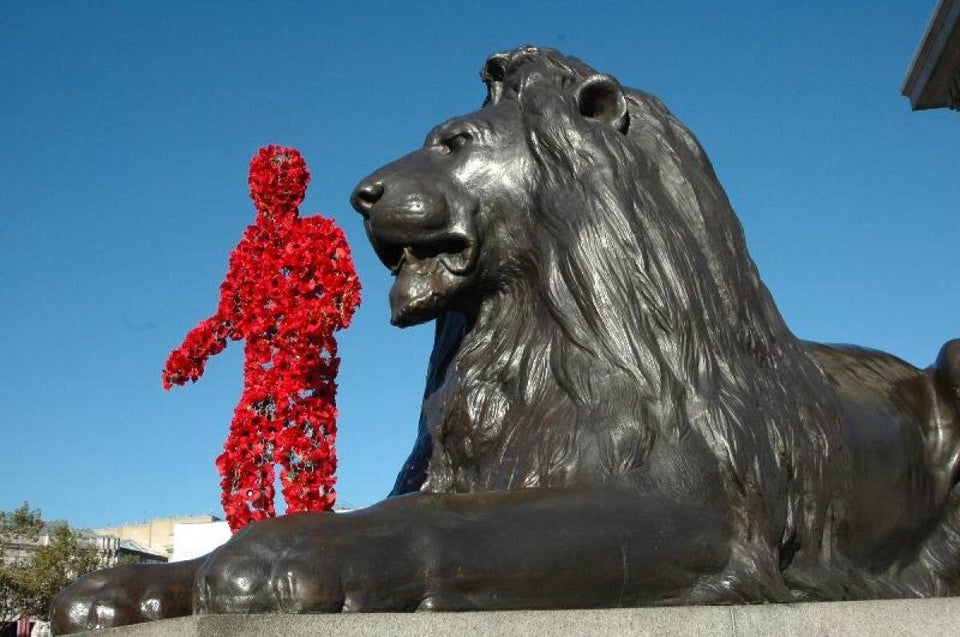 Alternative Poppies For Remembrance Day
The way in which you dispose of your poppy is "left to the discretion of the individual," according to the Legion, though they deem placing it at the base of a war memorial or cenotaph an appropriate spot to leave it. Reused poppies from year to year are a definite no-no.
There are also some strict guidelines around the poppy's image that are enforced by the Legion, which have brought forth some legal issues since it was first established as an official symbol in 1921. Last year, a campaign for white poppies in Prince Edward Island and Ontario, meant to symbolize peaceful conflict resolution, was given cease and desist orders to halt distribution. While Legion spokesperson Bob Butt said it was a trademark issue, others saw it as a political stance.
Around the same time, students from the Nova Scotia College of Art and Design had set out to create a more eco-friendly, longer lasting poppy for remembrance all year round. The handmade pins, which look almost identical to the Legion's wares, were crafted from paper bearing poppy seeds, so they could be planted once the pin became unwearable. They also included a piece of cardboard with John McCrae's "In Flanders Fields" inscribed upon it, the poem that was the original inspiration for the symbol. While the Legion didn't sanction this new option, they did appear open to discussing the design with the students.
And as far as that green or black centre goes, either is acceptable in terms of the trademark -- though the black is more true to life, and perhaps more appropriate for this day of respect and mourning.
Popular in the Community