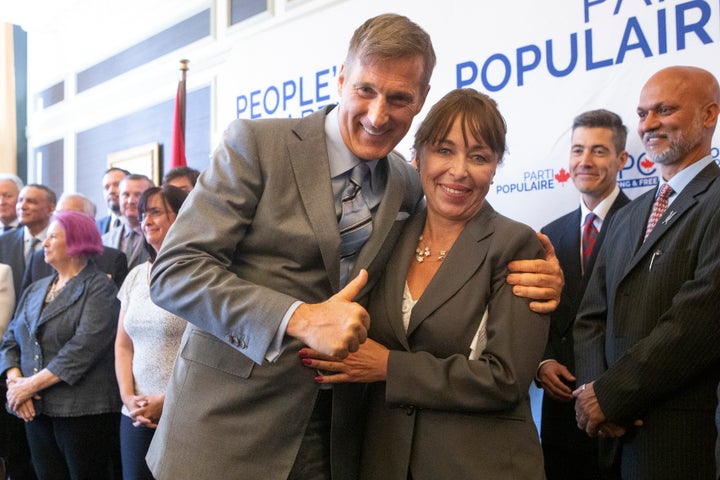 TORONTO — Renata Ford is running for a seat in Parliament with the People's Party of Canada.
Ford is the widow of former Toronto mayor Rob Ford, who died in 2016. Her brother-in-law is Ontario Premier Doug Ford.
"After a period of trials and tribulations, I'm healthier and I'm more ready than ever," Ford said. "The time is right for me now to run to be a Member of Parliament for Etobicoke North."
The Toronto riding is currently held by Liberal Kirsty Duncan, the minister of science and sport.
"The time is right for me now to run to be a Member of Parliament for Etobicoke North."
Renata has also had public struggles with alcohol. She's been convicted of drunk driving three times, most recently in 2016.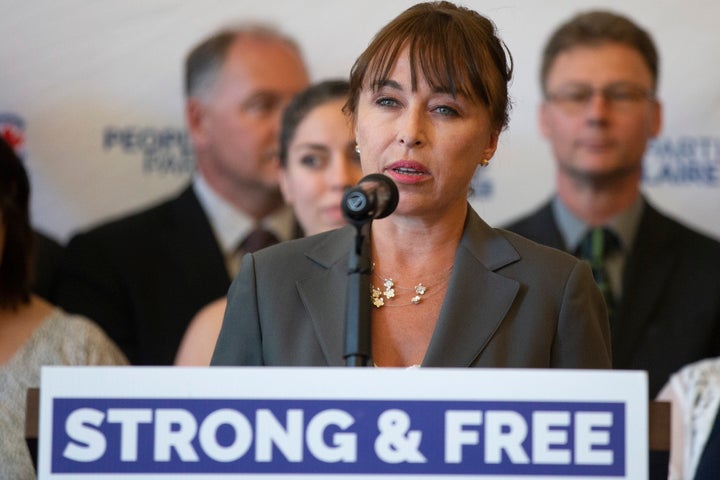 Asked by a reporter on Friday what qualifies her to sit in Parliament, Ford noted her experience during her husband's career.
"I've had political background. I've worked with my husband. I think that qualifies me," she said at a news conference announcing her candidacy.
Her biography handed out by the party says that she was a "primary contributor to the strategic and tactical operations of Rob Ford's 16 years in elected office" and was "the primary architect of the 'Fridge Magnet Municipal Diplomacy' whereby Rob and Renata would hand out tens of thousands of fridge magnets each year with their Home Phone number."
People's Party Leader Maxime Bernier said Ford approached his party about running. She told reporters Bernier stoked her interest in federal politics.
"I found that Bernier is passionate, just as much as my husband was, on the real issues. He's not afraid to stand up," Ford said.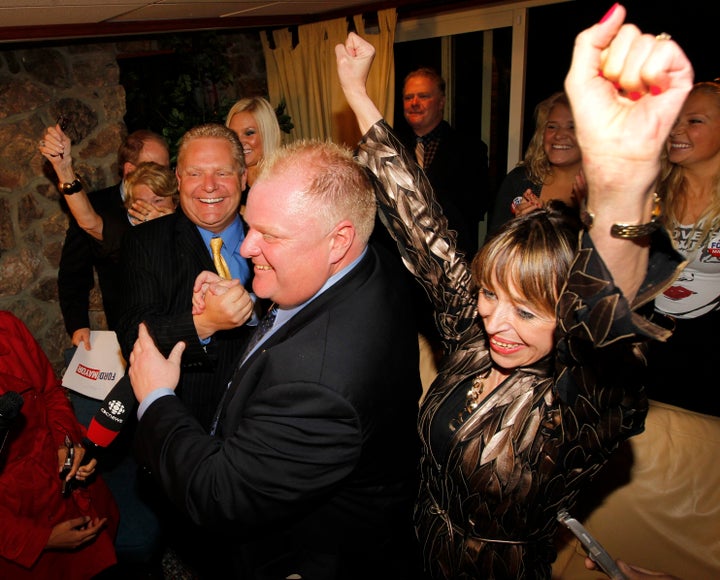 Bernier, a Quebec MP who finished a close second in the last race for federal Conservative leadership, launched the People's Party as an alternative in 2018.
This year, the party has been rocked by the resignations of staffers who say the party panders to racists, Islamophobes, extremists and conspiracy theorists.
This is Renata Ford's first run for public office.
She made headlines last year by filing a $15-million lawsuit against her late husband's family just days before the Ontario election. Ford alleges that her husband's brothers, including the premier, have deprived her and her children of millions of dollars from his estate.
However, Ford and her two children were among the guests invited to watch Doug Ford take the oath of office to become premier.
Ford wouldn't comment on the lawsuit Friday and did not directly answer a question about what role the premier's support of Bernier's main rival, Andrew Scheer, played in her decision to run for the People's Party.
But she said the premier will always be family.
"We're a family and we stick together when times are tough," she said.
"But we have different opinions. He's his own man and I'm my own person. Rob and Doug are very different people."