Another scandal, another apology -- but this time, Rob Ford had his wife by his side.
Renata Ford, who has shied away from media coverage since her husband became mayor in 2010, was front and centre Thursday as he apologized for "graphic remarks" he made earlier that day about their sex life.
At an impromptu press scrum this morning, Ford denied he told a former staffer, Olivia Gondek, that he wanted to "eat her pussy" – an allegation from another former staffer found in a court document released Wednesday.
"I've never said that in my life to her. I would never do that," Ford said. "I'm happily married and I've got more than enough to eat at home."
The quip left reporters visibly stunned and was met with disgust and mockery online.
Ford told reporters at a press conference around noon that such language was "unforgivable."
The mayor said he has been under "tremendous" stress for months and was pushed over the line.
"These allegations are 100 per cent lies," he said. "When you attack my integrity as a father and as a husband, I see red."
Ford said he "acted on impulse" with his crude remarks.
The mayor said he is receiving support from a team of healthcare professionals but does not want to divulge the particulars of the help he is receiving. Many have called on Ford to take a leave of absence or go to rehab for alcohol and drug abuse.
"I would ask you please respect my family's privacy," Ford said.
After his presser, Ford and his wife charged through a pool of reporters rather than take an open back exit. Photographers were reportedly pushed around in a scene a CP24 described as a "circus."
Renata Ford was asked more questions from reporters as she walked to a vehicle in the underground parking garage, including whether her husband should go to rehab.
"I think my husband has said enough," Renata said. "Please respect our privacy. We want some privacy."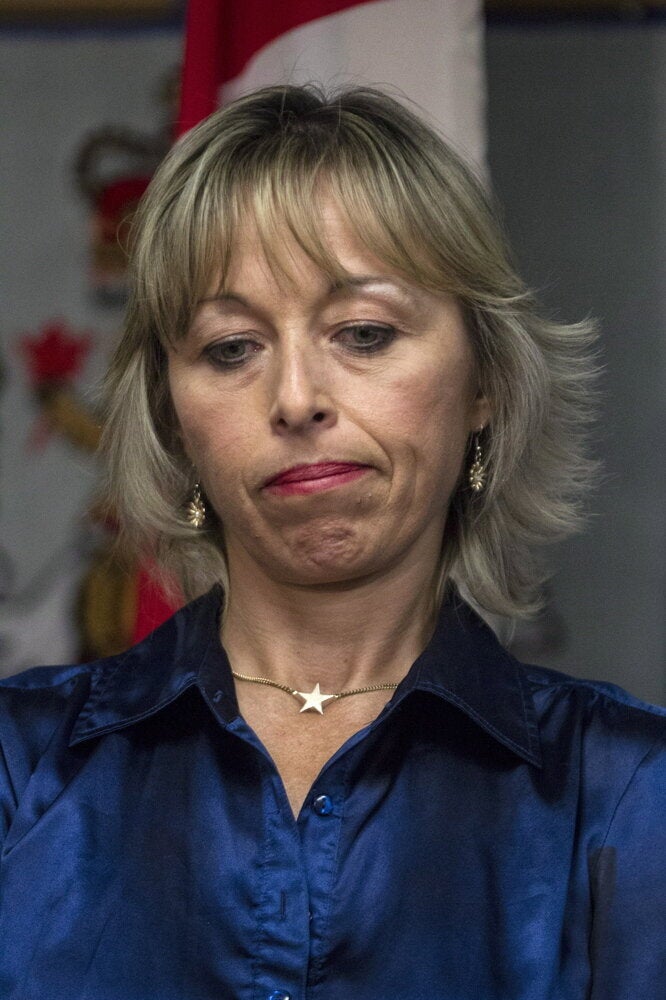 Renata Ford, Wife Of Toronto Mayor
Popular in the Community