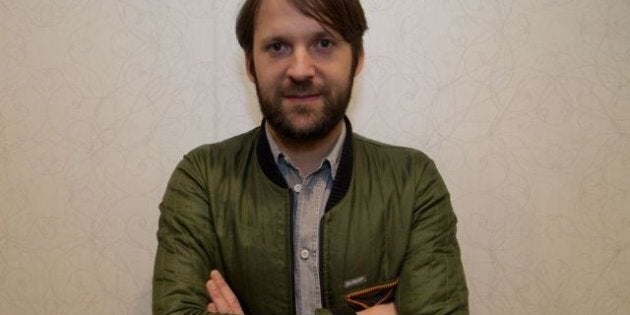 Rene Redzepi, the 35-year-old Danish chef behind the "world's No. 1 restaurant" Noma in Copenhagen, has sparked international curiosity about Scandinavian and Nordic cuisine with his artful take on hunting and gathering in his surrounding landscape.
Using wild and foraged local ingredients, Redzepi is famous for reimagining the most simple foods and dishes, such as his signature "vintage carrot" which is buried in the ground for one or two years, and a smoked quail egg served in freshly burned hay.
What does Canadian food mean to you? Could it be the next big trend?
You think of wilderness, you think of game, you think of maple sap and ice wine of course, good apples, pawpaw fruits. Those are the first things that come to mind...I think any place has the potential to be on the map globally. We're doing it in Scandinavia, where we have the exact same rough winters that you do. Five months of the year, everything is frozen over.
What is one of the first things you crave to eat when you return home from abroad?
Rye bread, without a doubt. It could be rye with whatever, it's not that important. Just the good quality fresh-baked rye bread.
What's your favorite food to make at home after a boozy night out?
Boozy never happens. I work too much. With meals I drink, but I never get drunk. I'm not a drinker, I've never been, even when I was 17 and my friends were pissed drunk, I just don't get that. I don't have this night thing that I need to go and eat.
When I come home at night — I always come home late from work — there would always be leftovers from the dinner that my wife cooked for the kids, so I always look forward to that moment. If I'm lucky it's a big fat chicken where all the carcass is sort of soaking into the fat and then I can scrape off the meat.
If you could prepare only one last meal, what would it be?
It would probably be a loaf of bread. I love to bake.
What would be in your emergency survival pantry?
You can get these survival knives that we have in Scandinavia where there's a stone in it to make sparks for fire... One of those good survival knives, so you can kill animals.
What is the wildest thing you've done in a kitchen, culinary or otherwise?
I've once thrown out a table of eight from the restaurant, for being exceptionally, exceptionally rude to my staff. It was the first time I did it, and this is one time in 10 years. That was wild when I did it, I was shaking afterwards. Not because I was angry, but just because it was like "wow, I actually threw these people out."
What is the best restaurant that no one's ever heard of?
Sunday lunch dim sum in Daly City outside of San Francisco at a place called Koi Palace. It's f*cking amazing. San Franciscans have heard about it but, but maybe not many Canadians.
What would you be doing if you couldn't be a chef?
I would be a farmer or gardener.
What is your favourite cheap food thrill?
It has to be soba noodles. Especially eating somewhere in a little shithole in Tokyo or Kyoto...it's beyond belief. You can't understand the quality that there is (there).
What is the most memorable food city in the world?
I can't say one, there are several. In Europe, Paris is an obvious, but San Sebastien (in the Basque Country of northern Spain). You hear people talk about this quite often, but San Sebastien is an amazing place for food. But besides that, Tokyo and Kyoto are just mind-boggling...Kyoto for the tofu, but also for the kaiseki style meals, there they're the master of that.
What are some Canadian restaurants you've been to on this trip?
Edulis was amazing. The space is magical — tiny, cozy. Then this sort of Spanish-style food keeps floating in, it was a brilliant lunch. Then (at Hopgoods Foodliner) I had an amazing mouthful, which was wild leeks with snowcrab. Sam James Coffee Bar, I loved that. We ate at (Cafe) Boulud's as well. It's surprising how (Daniel Boulud) can keep that quality everywhere. Totally on par with so many of the other places. You get the charcuterie, the terrines, the boiled pig heads, amazing.
'Grilled' is a new regular chef interview that runs every other week. Who would you like to hear from next? Leave your comments below.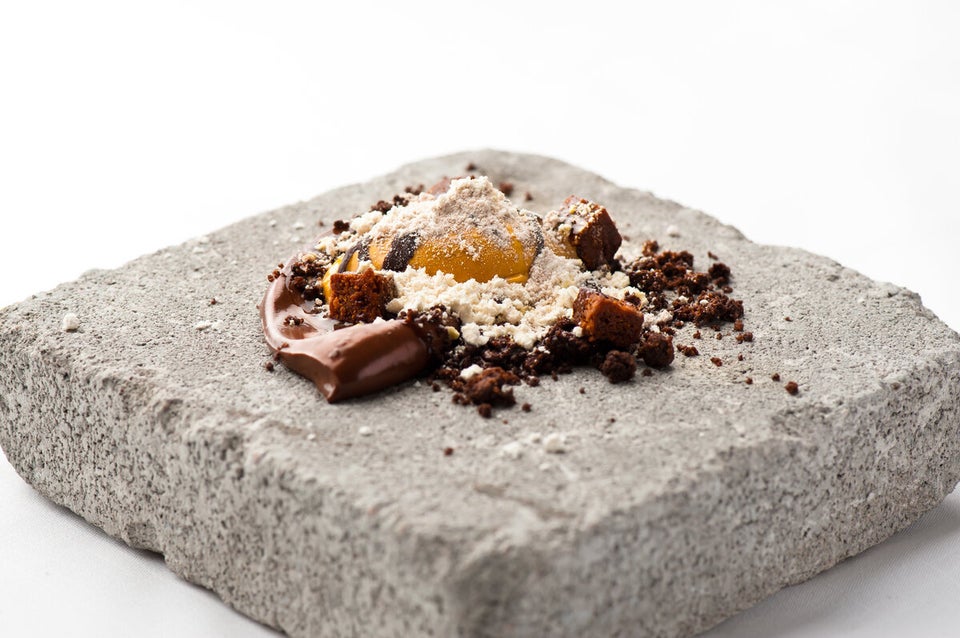 20 Best Restaurants In The World
Popular in the Community