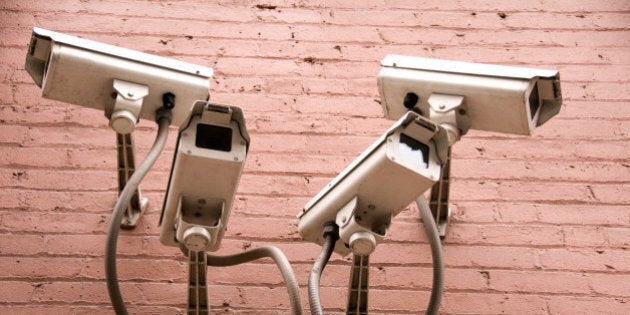 Canadians are still catching their breath after Monday's remarkable election results -- but already attention is turning to what the Liberals plan to do when they formally assume office in just a couple weeks.
Many Canadians will be watching very closely to see what the Liberals are planning on Bill C-51, the reckless secret police bill introduced by the previous government. Bill C-51 was passed with support from Liberal MPs -- though most Liberal senators voted against it.
There's no doubt that C-51 has been a lightning rod issue, both during the recent election campaign and in Canadian politics more generally since it was introduced in late January. Over 300,000 Canadians are now calling for C-51 to be completely repealed, making it one of the largest-ever campaigns in political history.
Clearly, the Liberals have been feeling the heat, not least from their own supporters. In their election platform, the Liberals committed to a series of reforms on C-51 and other privacy issues which, although positive, went nowhere near far enough to address Canadians' concerns.
Since Monday's election, things have picked up pace. In just the past couple days, we've seen a surge of new people signing the Kill C-51 petition, taking us well over the 300,000 milestone.
And we've also seen signs that the incoming Liberal government plan to treat C-51 as a priority. The ink was barely dry on the election results when reports appeared in the National Post that C-51 is "expected to be overhauled without delay."
As for what that overhaul is expected to look like, Jim Bronskill of the Canadian Press has the lowdown -- highlights include:
Rolling back C-51's provisions that allow CSIS to break the law and even our Charter rights
Establishing an all-party parliamentary committee to review the activities of CSIS and other spy agencies.
Requiring the CSE -- Canada's equivalent to the NSA -- to obtain a warrant before engaging in the surveillance of Canadians.
Narrowing the definition of "terrorist propaganda" to help mitigate C-51's threat to free expression -- an issue highlighted by Margaret Atwood and 300 other artists recently.
A full review of C-51 after three years.
Once the bill is tabled, to undertake consultations with Canadians, including experts.
Now, let's be clear about one thing: this is progress, and it would never have happened without hundreds of thousands of Canadians working so hard on this over recent months.
That said, these proposals -- or at least what we've seen reported in the media so far -- completely fail to address major areas of concern with the Bill.
First and foremost, they fail to address the glaring problems with Bill C-51's "information sharing" provisions -- the parts of the bill that effectively allow government spy agencies to collect and store your private information in giant centralized databases, without even needing a warrant.
Even the Canadian Security and Intelligence Service (CSIS), supposedly the main beneficiary of Bill C-51, had told the government that it didn't require such sweeping new powers. Alas, apart from requiring the Privacy Commissioner to produce an annual report on the use of such laws, the Liberals' plans avoid this major issue entirely.
The Liberals also seem to have nothing planned to tackle the serious issues raised by Canada's business community, including the "the overt takedown of multi-use websites or other communications networks with or without any judicial supervision." These plans will also do little to reassure artists and creators worried about C-51's chilling effects on free expression.
That's why, earlier this week, we asked OpenMedia's community, what they made of the Liberals' proposed reforms. Here's just a sample of the feedback we received:
Adam: "It's important to me that you don't give up the push for full repeal. Now that Trudeau has a majority, he has all the room to make big pivots. The Liberals could very easily scrap C-51 and offer another piece of legislation to amend security gaps their government feels are missing in Canada."
Sandi: "If Justin Trudeau is as smart as everyone who voted for him thinks he is, he will REPEAL BILL C-51 immediately. This never should have been passed in the first place."
Steve: "Bill C-51 was just a sop Harper threw to his law 'n order base to make it look like he was doing something about terrorism. Bill C-51 should be repealed, period."
Patrick: "Anything less than scrapping Bill C-51 is unacceptable."
We hear you loud and clear, folks! And, rest assured that we won't rest until this legislation is repealed. It's clear that mere tinkering with a deeply flawed piece of legislation won't suffice. We need a comprehensive approach to privacy -- as set out in our crowdsourced pro-privacy action plan.
That said, we're going to approach the upcoming debate positively. Given the Conservatives' terrible track record on privacy and their systematic marginalization of citizen voices in the C-51 debate, we're hoping for a much more productive relationship with the new government.
Mr. Trudeau says he wants to listen. So, first and foremost, we'll be focusing on making sure our incoming Prime Minister hears your voices on C-51 loud and clear so that he understands the depth of frustration out there about this legislation.
As a crowdsourced organization, bringing your voices into the halls of power is something close to our hearts here at OpenMedia. We'll be engaging positively in this debate and we're already cooking up plans to make sure you can't be ignored. Stay tuned to us on Facebook and Twitter for more on this, and, in the meantime, if you've yet to do so, add your voice at KillC51.ca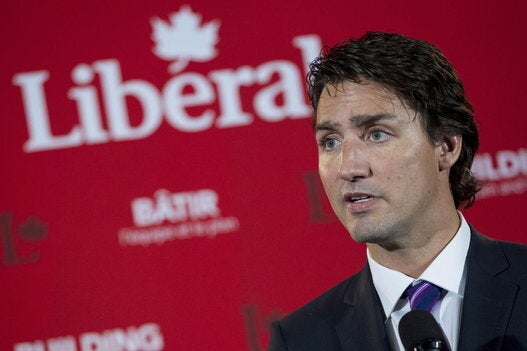 What Liberals Would Change About Bill C-51