By now you must have read the news about the newsmakers, the editors at major Canadian publications who glibly batted around an "appropriation prize" -- the resulting outcry diagnosed by The Walrus' former editor in chief Jonathan Kay as what happens when "identity-politics fundamentalists run riot."
This has been a particularly painful chapter for any minority in Canadian media, watching the gatekeepers in the news industry dismiss concerns that are directly tied to representation and opportunity. Look at bylines to see how disproportionate they are. Look at the news and see how marginalized communities are characterized. And then look at these editors' tweets to see why such voices are so rarely taken seriously. It's not a good look.
The reason I'm bringing this up is because this kind of fallout could hit our film and television industries, too.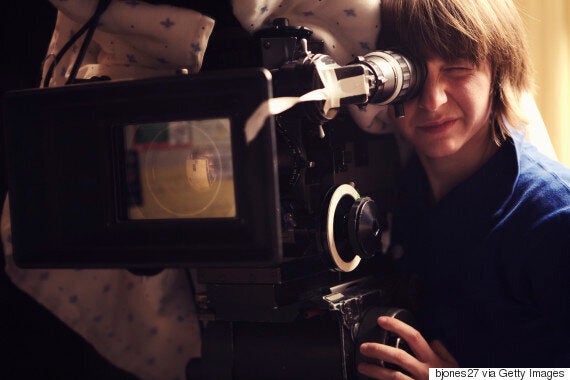 The situation may appear better this year with Alias Grace, Sarah Polley's adaptation of the Margaret Atwood novel. The mini-series, starring Sarah Gadon and directed by Mary Harron, assembles some of our most cherished talents. And they're finally working with the kind of enviable budget to go all James Cameron with a boat.
That's something to celebrate, but let's not confuse it with legitimate progress.
On a panel during Canadian Screen Week in March, Polley talked about having the support of producer Noreen Halpern and women financiers at CBC and Netflix who made it possible for Harron to direct the show with that rare female gaze. She described an exceptional environment enjoying a fruitful collaboration rather than a fight to defend her take, a treat even for one of Canada's most recognizable artists.
That's something to celebrate, but let's not confuse it with legitimate progress. The burden of representation in Canada cannot fall on the shoulders of Alias Grace alone.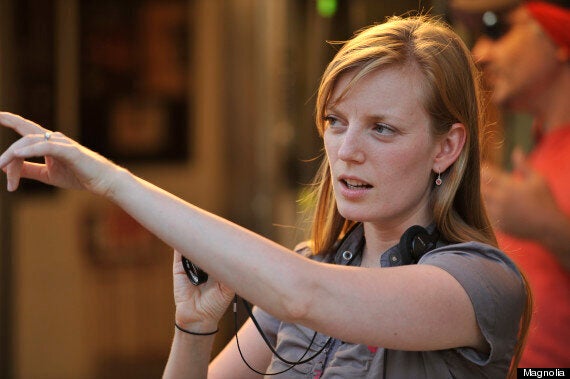 In an article on the gender gap in Canadian film, published in NOW Magazine last fall, I reported on the systemic barriers that women face, like institutional patriarchy and unconscious bias. The industry consistently talks about these problems, but rarely does anything to effect real and practical change, because as analyst Stephen Follows pointed out, all that chatter just makes everyone lie back assuming the situation is being taken care of.
Yesterday, the Canadian Academy began accepting applications on a new apprenticeship program for female directors, seeking out diverse candidates to shadow a working director while honing their own skills. It's a promising first step that will require a follow through. Will the industry be better prepared to pick up these talents and trust women at the helm?
Decision makers already have a poor track record identifying the value in stories about women and minorities.
The initiatives have started falling into place. Last year, the CBC announced that at least half the episodes on scripted television like Murdoch Mysteries, Heartland, Baroness Von Sketch Show and Workin' Moms will employ female directors. The National Film Board has committed to parity not just in its production financing but also key creative roles like editing and cinematography in its animation, documentary and interactive works. Last month, the Canadian Media Fund announced that it will seek out gender parity on all its juries and require broadcasters commit space in performance envelopes for female-led projects, at least 35 per cent by 2020.
And last November, Telefilm announced their commitment to parity by 2020. In the fall, we should be seeing results from the first stage in their initiative, a soft-pedal approach that considers projects of "equal quality" and favours the options directed and/or written by a woman.
What and who deems whether projects are equally qualified leaves so much in question, since decision makers already have a poor track record identifying the value in stories about women and minorities.
With plans to revisit the strategy in the fall, Telefilm is clearly shifting the challenge on to the industry, giving producers a pilot year to step up the game of their own accord. Their new measure is a carrot, a reminder that strengthening diverse and female representation isn't an obligation but an opportunity to be seized.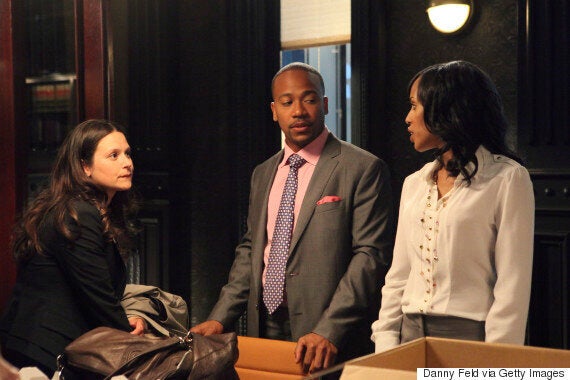 And if you doubt the opportunity, just look at U.S. television, which so many misconstrue as being more diverse than film. That's only marginally true. American television is still dominated by white males. Women and minorities are still underrepresented. But they are overrepresented when it comes to praise. All the discussion around Fresh Off the Boat, Blackish, Atlanta, Master of None, Scandal and Empire just makes American television seem more diverse; because audiences overwhelmingly consume and talk about shows that fill the demand for representation.
So why are we still slow on the take, emulating what Hollywood does without considering what we should be doing better? Why are we still waiting for someone else to fix our problem?
It's time for you -- the showrunner, producer, writer, distributor, broadcaster, whoever you are -- to internalize what's being talked about. Think about whether that story you want to tell is worthwhile when there are so many meaningful stories left untold. Think about whether you should really be seeking to work with the talents you're familiar with when others are eager to earn your trust.
Think about whether you should be staying inside your comfort zone. It won't be that comfy for long.
Follow HuffPost Canada Blogs on Facebook