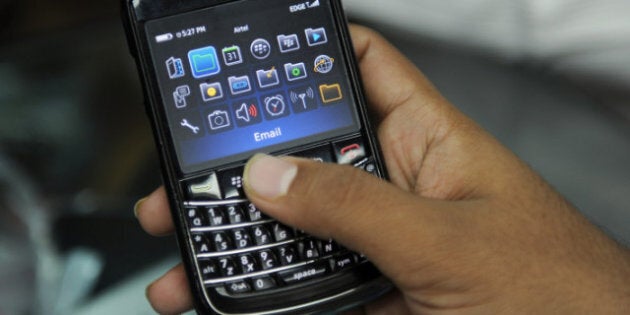 Citing unidentified sources inside the company, the news service reported that future BlackBerrys will continue to run on RIM's own QNX operating system, but will be compatible with Android apps.
Many market observers have been expecting just such a move for some time, saying that aligning the BlackBerry with the Android platform could give RIM a boost at a time when the company's products are seeing declining market share. (The company's share of the global smartphone market declined from 19 per cent to 12 per cent over the past year.)
BlackBerry has been reporting disappointing earnings all year, as rocketing sales of Apple's iPhone, as well as smartphones running Android, have eaten into the Waterloo, Ont.-based company's sales.
Market analyst Steven Li of Raymond James Ltd. told Bloomberg that making the BlackBerry compatible with Android -- which is now the best-selling smartphone operating system in the world -- would make the phone more attractive to potential customers.
"Being able to run Android apps, that's a big plus," he said. "If you get the tonnage of Android apps and the top 50 apps through BlackBerry's App World, that addresses many of the concerns people have about RIM's ecosystem."
"RIM certainly has a reputation for being reliable when it comes to messaging and being secure and that's what they've built their success on," Michael Gartenberg of Gartner Inc. told Bloomberg.
Unlike regular text-messaging services, RIM's BBM is encrypted, meaning law enforcement can't read transmitted messages. That prompted some high-level British politicians to speculate about cutting off cell phone service during unrest.
Android compatibility isn't the only step RIM is planning in fighting to retain its once-formidable position in the smartphone market. It was reported last month the company is planning to start a streaming music service, in an apparent attempt to compete with Apple on its iTunes turf.