World, meet your newest superwoman: 19-year-old Reshma Banoo Qureshi.
Qureshi was 17-years-old when her brother-in-law attacked her with acid, disfiguring her face and body. She even lost one of her eyes.
But despite all of this, Qureshi has refused to hide behind closed doors.
The Indian-born icon began working with Make Love Not Scars (MLNS), an NGO focused on providing acid attack victims with the "opportunity to regain their life on their own terms through recovery, rehabilitation and reintegration."
And soon, Qureshi will be walking in New York Fashion Week as the official face of MLNS.
"It has been a journey of discovery that led us to Make Love Not Scars, the most recognized entity supporting survivors of acid attacks in India," Ilaria Niccolini, producer of New York-based FTL Moda, who will help organize the show, said in a statement. "We want to give voice to these amazing women, who have been silently suffering, hiding, and too often depriving themselves of the opportunity to declare how beastly, and cruelly they have been attacked."
And Qureshi, who has never left India, appears to be equally excited about the opportunity. Tears filled her eyes when she learned she would be taking part in one of the biggest fashion events in the world.
Qureshi is definitely not a victim of her circumstances. She's a survivor.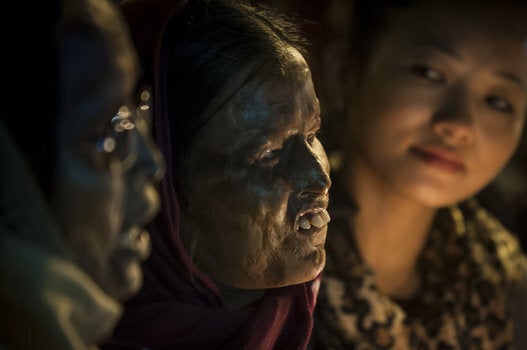 Pakistani Beauty Salon Helps Acid Attack Victims Pursue A New Life