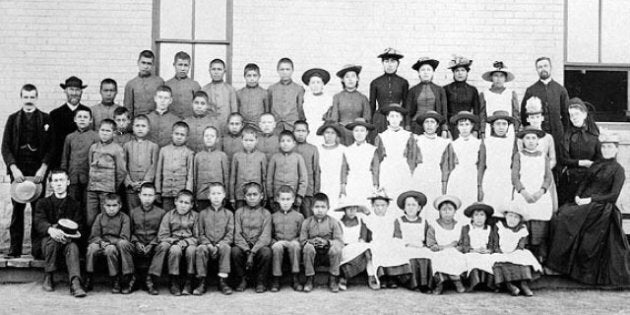 WINNIPEG - The chairman of Canada's truth and reconciliation commission says removing more than 100,000 aboriginal children from their homes and placing them in residential schools was an act of genocide.
Justice Murray Sinclair says the United Nations defines genocide to include the removal of children based on race, then placing them with another race to indoctrinate them. He says Canada has been careful to ensure its residential school policy was not "caught up" in the UN's definition.
"That's why the minister of Indian affairs can say this was not an act of genocide," Sinclair told students at the University of Manitoba Friday. "But the reality is that to take children away and to place them with another group in society for the purpose of racial indoctrination was — and is — an act of genocide and it occurs all around the world."
About 150,000 First Nations, Inuit and Metis children were forced to attend the government schools over much of the last century. The last school closed outside Regina in 1996.
The $60-million truth and reconciliation commission is part of a landmark compensation deal between the federal government, the Crown and residential school survivors. It is about halfway through its mandate and has visited about 500 communities, where it has heard graphic details of rampant sexual and physical abuse.
The commission has taken 25,000 statements from survivors so far and has heard from about 100 people who worked in the schools, Sinclair said.
Their legacy has left an indelible impact on Canadian society, he added. The commission has heard stories of survivors continuing the cycle of abuse with their own children.
Even those who worked at the schools are not immune. Many of them were victims, too, and suffer lingering guilt and shame.
"We've had teachers come forward to us and spoken to the commission ... about how they so hated the experience of teaching in a residential school that they quickly left," Sinclair said. "They never put the fact that they worked at a residential school on their resume and they always kept that fact hidden from everybody, even from their own families."
Just as children of school survivors suffer with their parents' pain, so, too, do children of those who worked in the schools, Sinclair said. Children of staff members also attended the schools and still grapple with what they saw and experienced there. Some watched their parents become deeply depressed later in life as they came to realize what they had been a part of.
"In many ways, they also feel victimized by having been in residential schools. There is a great mixture of experiences here."
The commission is expected to release an interim report shortly about what it's heard so far. But even halfway through its mandate, Sinclair said, it's clear work will take much longer to complete.
There are between 200 million and 300 million government documents on residential schools policy and about 20 million photographs. The commission has only managed to copy about 14,000 photos for the record, he said.
Canada will have to work hard to undo the damage done by the schools long after the commission has finished its work, Sinclair suggested. Generations of children — both aboriginal and non-aboriginal — have been brought up on a curriculum that dismissed aboriginal culture and history as worthless and inferior.
Another consequence is that there is a spiritual void in many aboriginal communities, Sinclair added. Churches that once had strong congregations in aboriginal communities have moved out and elders who could pass on traditional spiritual teachings are no longer living.
"It took 130 years to create this problem. It's probably going to take us 130 years to undo it."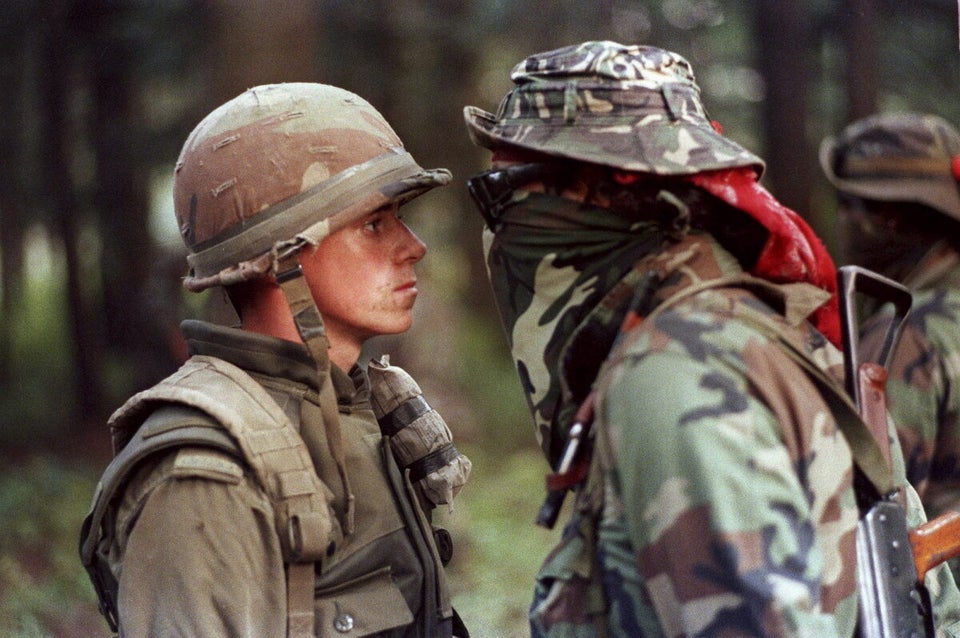 First Nations Protests