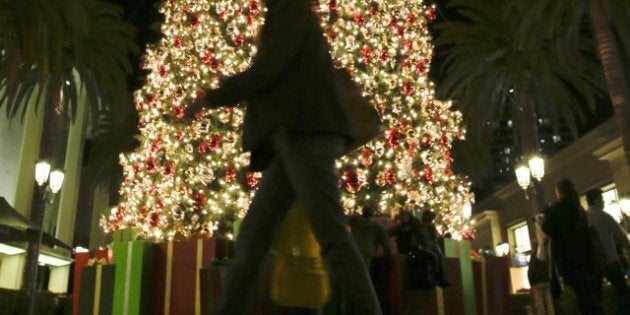 Black Friday and Cyber Monday may be winning over an increasing number of Canadian shoppers, but November retail sales data are expected to show the much-hyped shopping phenomena did little to boost sales during last year's crucial holiday shopping season.
Holiday sales are the most crucial for retailers, some of whom begin to turn a profit, or "go into the black" (hence the name Black Friday), only at the end of the year. The numbers paint a picture of consumer spending activity, an important part of the domestic economy, during that busiest shopping period of the year. The figures will also give an indication of how Canadian retailers are faring heading into 2013 – a year that could be one of the most competitive the industry has faced in recent memory.
Economists, on average, expect month-over-month retail sales -- excluding autos and gas -- to rise just 0.1 per cent, slowing from a gain of 0.5 per cent in October.
Paul Ferley, assistant chief economist at RBC Economics, is slightly more optimistic, expecting November retail sales excluding autos and gas rose about 0.3 of a percentage point, slightly weaker than the 0.4 percentage point gain in November, 2011.
"Sales through the Christmas period were good, not spectacular, but good," he said, noting that debt is weighing on consumers and will likely continue to restrain spending growth this year.
Anecdotal reports that Ferley has been hearing suggest households were spending this past holiday season, but not aggressively.
Canadians have ramped up spending on both Black Friday and Cyber Monday – events imported from south of the border, where they were designed to kick off the holiday shopping season in late November to boost sales – but given that they have retailers discounting early as well, the days could do little to increase actual dollars spent.
Data already provided by debit and credit card processor Moneris Solutions Corp. show a big increase in spending on November's Black Friday and Cyber Monday, up 6.5 per cent and 22.5 per cent respectively compared with 2011 as the two shopping days continue to grow in popularity in Canada.
While Canadian shopping trends may be shifting toward buying earlier and online, that is not necessarily good news for Canadian retailers, who are already struggling to compete with U.S. retailers both online and in stores as Canadians take advantage of pre-holiday deals and a higher loonie by shopping south of the border. Canadian retailers are also bracing for the arrival of more American chains in Canada, including the behemoth on everyone's lips – Target Corp.
(STORY CONTINUES BELOW SLIDESHOW)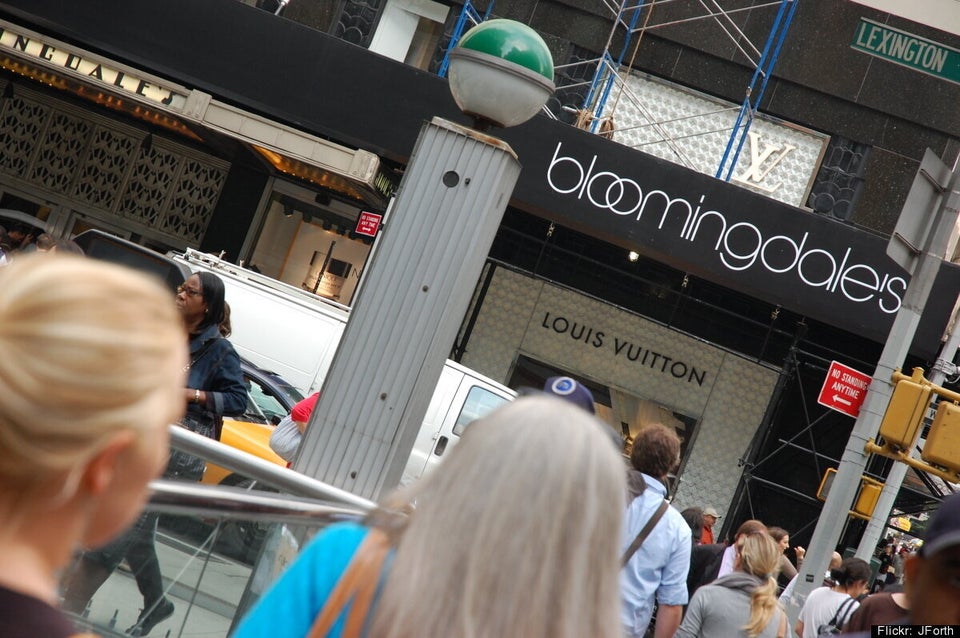 Major U.S. Retailers Coming To Canada
"There are indications that you're seeing retailers advertise sales here to prevent households going down to the States to try and take advantage of price reductions, and I think retailers here are feeling that pressure," Ferley said.
The problem, he said, is that, while discounting may bring more customers into stores and earlier and they may even purchase more items, because those items are purchased at a lower price point, it doesn't increase the amount of dollars spent.
It also indicated that total Canadian retail sales were up 1.6 per cent year-over-year in December, less than half the 4.5 per cent growth reported in the survey in December, 2011.
And if predictions for weak November and December retail sales hold true, Ferley believes sales for all of 2012 would have risen about three per cent, slowing from the four per cent full-year growth reported in 2011.
That is partly because, while Canada's economy continues to put gloomy recessionary times further away in the rear view mirror, reports suggest that Canadians are also trying to put overspending behind them, Ferley said.
"Households are continuing to spend but the pace just isn't as robust in 2012 as what we saw in 2011."
"What could be happening is households are using more income to pay down debt and as a result have less disposable income to undertake purchases, and that could be contributing to this moderate slowing in spending.
Jim Danahy, CEO at CustomerLAB, has his pulse on Canada's retail industry and says the feedback he has been getting from Canadian chains also suggests holiday sales were little better than flat, adding that much of the buzz around Black Friday and Cyber Monday was just hype that fizzled out in the end.
"They tried to match the hype (in the U.S.) and as a result they discounted earlier in the year than they sometimes do," he said.
"All they really did was move some of the early December sales into late November and discounted them deeper, which will have been good for consumers and bad for retailers."
Danahy also believes that Canadians' desire to pay down debt rather than ramp up spending over the holidays is behind some of the lacklustre sales for retailers.
"I think what we're seeing is results that are quite consistent with the real consumer sentiment, which is conservative, finally starting to pay down some of the personal debt and watching that budget line."
And that may be the economy's silver lining.
Popular in the Community