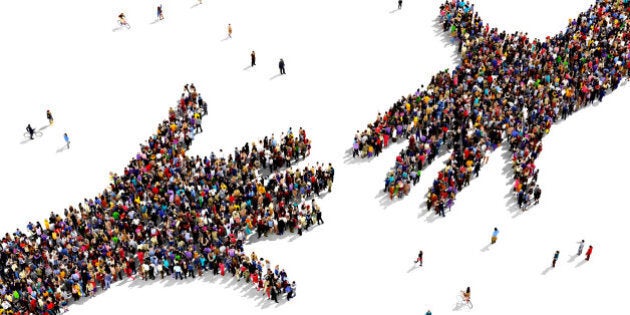 I was asked recently to reflect on the changes I would like to see in the Canadian development sector, and the international development community at large, over the next decade. Here is my wish list.
First, I think it is important to interrogate some established development orthodoxies. "Global north and south," "partnerships," "cost-effectiveness," "replication and scale" come to mind because they are frequently invoked but seldom defined or analyzed.
Are terms like "global north and south" (introduced initially as an alternative to other problematic descriptors such as "developed" or "developing" countries, "first world" and "third world" nations) really relevant in a multi-polar world with deepening inequality between, within and across countries? Or do we need to evolve a new vocabulary to talk about global development?
"Partnerships" are another one of those "sublime objects of ideology" that I think we should subject to interrogation. Even those of us supportive of the general thrust of partnerships frequently find ourselves confounded by the difficulties in achieving genuine partnerships based on equality and mutual respect, especially in contexts where there is tremendous disparity in power, influence and material resources. Are partnerships merely about contracting out arrangements with a few rhetorical caveats to make them look less like a servant/master model? Some rethinking and reframing is definitely necessary.
The development sector's engagement with poverty alleviation has evolved considerably over the past 40 years. Significant efforts have been made to accommodate conceptual advancements in the broader field of development studies. For example, because of a more nuanced structural understanding and acknowledgement of the sources of women's poverty and disempowerment, today many more actors in development engage not just with employment and labour force participation as means to empower women (and men in some settings), but also with more politically sensitive issues (property rights, political participation and the gendered division of intra-household labour, to name a few) that they had previously been hesitant or unwilling to take on.
These progressive shifts have ironically occurred alongside regressive changes that construct poverty alleviation and gender equality not as complex structural issues but rather as technical-rational topics that can be addressed through a bureaucratic approach to development management and practice.
The widespread use within donor agencies, government organizations, charities and even NGOs of the language and logic of business management -- through, for example, tools such as Results Based Management (RBM) and Logical Framework Analysis (LFA) -- has had a profound impact not just upon how development is conceptualized and operationalized, but also upon the operational cultures and management styles of organizations working on the ground to alleviate poverty and promote gender equality.
Consequently, these actors increasingly understand development more as a managerial issue that can be planned, carried out and evaluated within short periods of time rather than as a messy, unpredictable process of social change. A single-minded focus on value for money and measurable outcomes has been central to this development regime.
My criticisms of the obsession with cost-effectiveness, replication and scale are not blind to the fact there is indeed a great need for low-cost and high-volume technical and social innovations to improve the lives of poor people around the world.
It is easy to appreciate the benefits that things like energy-efficient cook stoves, water purifiers, or solar lights can offer and the fact that they should probably be disseminated to large numbers of people in order to have a broad impact. My criticism has more to do with the assumption that such one-step simplistic interventions that make no effort to question entrenched inequitable social norms or structural global hierarchies will create lasting social change.
I encourage the diverse constellation of actors that make up the contemporary development sector -- international aid organizations, development banks, national and foreign governments, local and transnational NGOs, private sector firms, social enterprises and charitable foundations -- to consider that quantity is not always more important than quality. The depth of the impact and the detail of the intervention must also be considered critical factors. Delivering quick, measurable results in large numbers is very different from delivering long-lasting development impact.
Development is sensitive, political, difficult and often surprisingly controversial work, and the changes sought can be difficult to measure or quantify. Transformative agendas cannot be accomplished through an obsession with "bang for the buck" and the pressure to demonstrate numerical impact within short periods of time. Understanding complexity, engaging with uncertainty, allowing for failure, listening and working contextually are essential.
Moving forward the development sector must actively learn to re-engage with these values. I echo the call Nilima Gulrajani makes for us to go back to thinking of development "as a non-linear and uncertain political process deeply embedded in conflictual local realities that implies few easy prescriptions and quick wins. Commonsense judgments from all parties would be welcomed, even when these challenge static performance metrics or efficiency benchmarks, as would values that embrace the civic and humanistic purposes of development. A non-managerial development practice provides a counterpoint to donor managerialism worth advocating."
Bipasha Baruah, Canada Research Chair in Global Women's Issues and Associate Professor of Women's Studies and Feminist Research at Western University, London, Ontario.
The views expressed in this blog are those of the authors, and do not necessarily reflect the positions of CCIC or its members.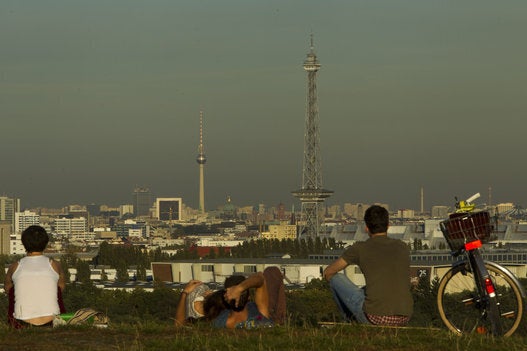 Nations That Gave The Most In Development Aid In 2014