"And though she be but little, she is fierce" ~ William Shakespeare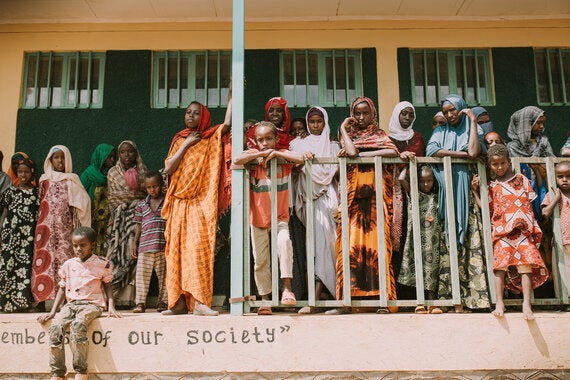 My mother-in-law Sharyn Mandel was a fierce and fiery force in this world. A passionate educator, her life's purpose was teaching. She had a particular interest in developing the minds of young girls, and fostering their independent spirits.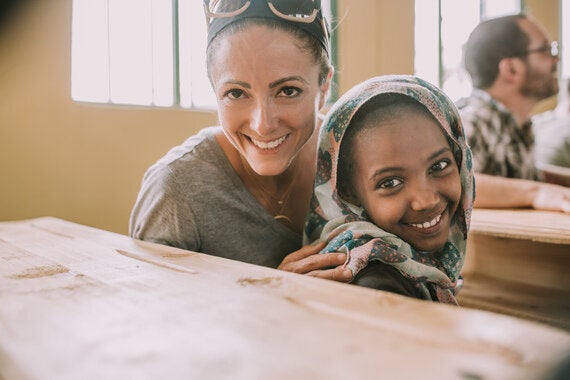 Upon her passing, we discovered that she intended for us to make her often-talked-about dream of founding a school in a developing country a reality. And two years ago, we did just that. Before we partnered with imagine1day, Gobele -- a remote village of 2,000 that doesn't show up on maps -- had a one-room stick schoolhouse with 159 boys and only 60 girls. With no desks and no chairs, the students huddled on dirt floors, using their laps to take notes with penmanship that would make Western educators cringe.
When we attended the inauguration of the new Gobele Sharyn Primary School in October 2014, it boasted an administrative office, classrooms, a playground, and latrines. The latter is key to ensuring the continued education of young girls. Most rural schools in Ethiopia do not have latrines, which means that girls' education often ceases with the onset of menstruation.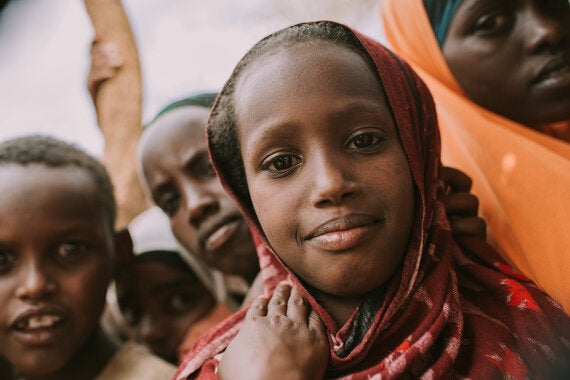 The 450-student school we came to think of as ours reached capacity shortly following its inauguration. So, in 2015, we focused our efforts on fundraising for an expansion. Enter another fiery, independent woman -- the late Jalynn Bennett. The mother of our dear friend Sam, Jalynn was a powerhouse Canadian businesswoman, a breaker of glass ceilings, a passionate philanthropist, and something of a teacher herself. During his leadership run for the federal Progressive Conservative Party in 1983, she gave David Crombie tutorials on finance and the economy. He described her as a teacher who "wore her intellect and quality lightly and with grace. Her style was to engage you and listen to what you had to say."
When Jalynn passed away suddenly in January 2015 at 71, she passed the torch of her philanthropic endeavours to her three children. Sam generously donated half of the funds we needed to increase the capacity of Gobele Sharyn Primary School from 450 to 700 students. Of course, our school needed more than bricks and mortar. We learned that school supplies are often in short supply in Gobele.
Enter Sophia Scott, daughter of our tribe sister Hope, my husband Gabe's goddaughter, and the granddaughter of Sharyn's heart. Sophia was inspired by her mother's photos of our last journey to Ethiopia, and Hope decided it was something seven-year-old Sophia should experience for herself. Sophia wanted to do her part to support our school, so she sold fresh lemonade and organic dog biscuits that she'd baked herself with love. A rare spirit with a big heart and a winning smile, few could resist Sophia's magnetic pull. She raised more than $350 and proudly lugged her hard-earned school supplies with her all the way to Ethiopia from Toronto.
When she shyly presented the elders of the community with the supplies, they marvelled at her moxie, her ingenuity, and her drive to give those who have less the same opportunities to learn that she enjoys. Touched and inspired, they bestowed upon her an Ethiopian name -- Gomachieftu, "the happy one."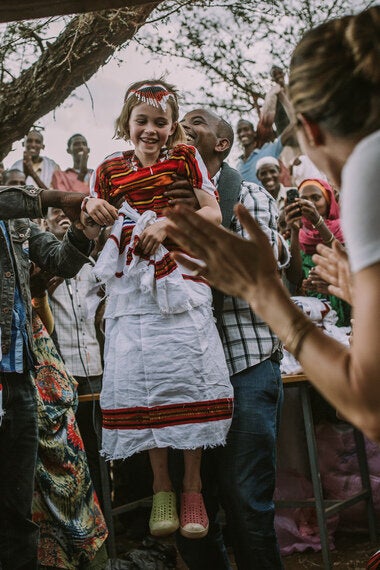 In two short years, so much has changed for girls and women in the small village of Gobele. Girls enrolment has increased from 60 to 182, closing the gender gap (boys enrolment sits at 302). 101 adult students attend literacy classes, 91 of them women. The community has shown a significant attitudinal change towards the value of education, and the adults are now encouraging their children to attend school. Gobele has also become a hotbed for women's rights, with signs around the grounds boldly making the community's stance on several issues known.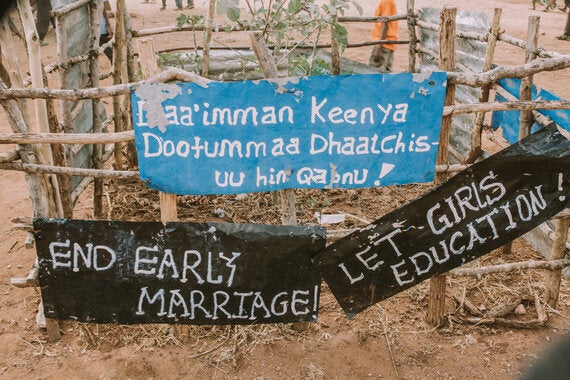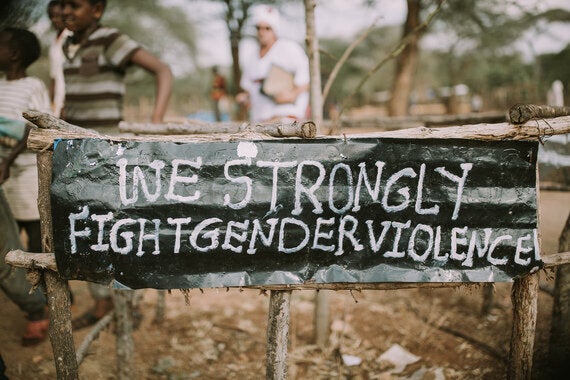 With Gabe and Sam as the lone males of our small travel tribe of eight, the females among us - myself, Hope, Sophia, Sam's wife Jennifer, and Gabe's cousins Kristine and Gillian - felt something that our two feminist men could only sense. It was the unspoken pull of sisterhood, a rumbling from deep within the core of Mother Earth herself. That low hum of power coursed within and between us. It made me want to roar. It made me, in the words of Walt Whitman, want to "sound my barbaric yawp over the rooftops of the world."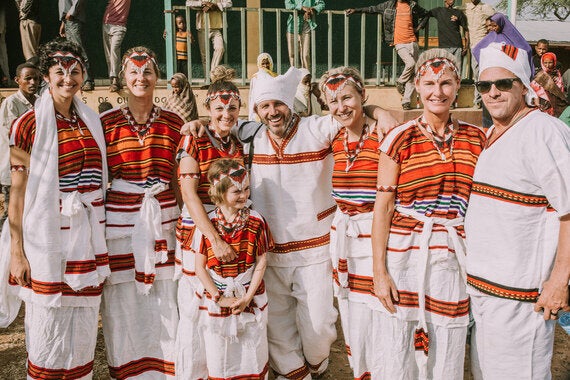 Our benefactors, Sharyn and Jalynn, would be proud of the work that's been done in their names in Gobele. We, their hands on the ground, were proud to have known and loved these two fierce women who have blazed a trail all the way to Ethiopia so more women can light their candles in their fire.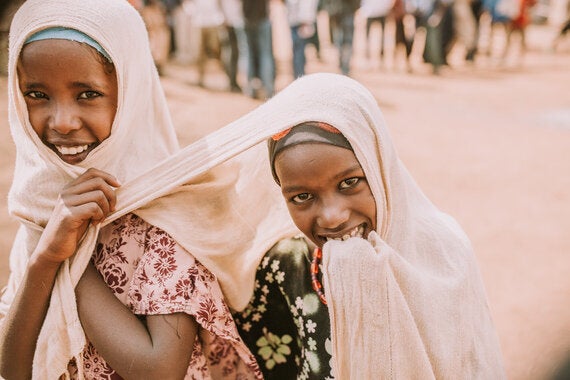 All photos by Kristine Cofsky Photography
Follow HuffPost Canada Blogs on Facebook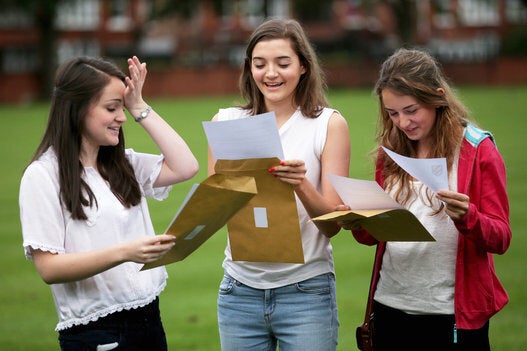 Photos Of Girls Going To School Around The World