When my fiancée surprised me earlier this month with a trip to Cuba for my birthday, my first thought was "Yes! We're going where the sun shines all year round, and where the most beautiful beaches can be found -- the Caribbean."
We took a flight from Toronto Pearson to Santa Clara and journeyed across to the off-shore island of Santa Maria. We were in Cuba -- the land of the revolutionary Fidel Castro, a man I grew up learning about from my uncle who was one of the first students from Antigua and Barbuda to study there.
For the next four days, we ate, drank, partied and enjoyed each other. I was just happy to be with my love and to also get away from the Canadian winter blues, even for a short time.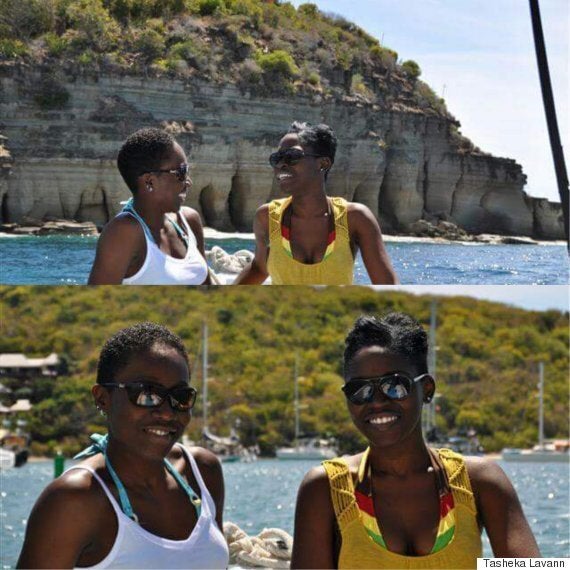 On the third day of our trip, my excitement grew as we headed out to a Jeep safari tour. This was our opportunity to see authentic local life, quite honestly something we do on every trip to a new country as young seekers of knowledge and truth.
The tour turned out to be more than I bargained for. We saw firsthand in areas like Yaguajay and Bamburanao just how hard Cubans work to survive on the little that they have. But we also found the people to be so content and happy, always pointing to the fact that they have free education and free health care.
The most memorable moment for me came on the last leg of our excursion. We went to a huge farm (owned by the government) where I got a chance to plow the field, pet baby animals and learn more about how Cubans live.
While there, I overheard one of the tour guides explaining to other tourists that the farmers would probably have to work until they're dead to be able to afford a decent life for their families. And that's as essential as a traditional wooden house with proper windows and doors -- something many of us would take for granted.
While my thoughts of being back home brought on feelings of happiness, it was also a painful reminder of where my sadness and even my anger at times stem from.
As I looked around the farm and listened to the realities of Cubans, I found their stories sounding more and more familiar. I closed my eyes and there I was on a farm, except this one was about three hours away (by plane) in the land of my birth -- the southern side of Antigua, where I grew up.
I remembered my days of helping my grandparents on their farm and then going to the market on Saturdays to sell produce. Looking at the animals took me back to my days of feeding our pigs and walking the donkey with the hope that it wouldn't kick me. (I was legit fearful of that donkey.)
But then I started to imagine things. Now I was back in my childhood home, picturing my mom bursting through the bedroom door to hug her little Black Pearl with my little niece in tow. I was with my family again in my home, in my community, in my country of birth.
The more I reflected on the past and imagined being home, the more I found myself wiping away tears from my eyes. Why? Because while my thoughts of being back home brought on feelings of happiness, it was also a painful reminder of where my sadness and even my anger at times stem from.
I was brought back to reality by the thought of my partner and I going back to my childhood home -- a place that still has homophobic laws and a place where LGBTQ members do not get protection from men and women in uniforms who took an oath to protect every citizen.
As much as I craved my mother's warm embrace, the smell of the sea and the happy moments that I did share with my partner in our home with our four-legged son, I couldn't help but wonder if my homophobic attackers were still around. And that uncertainty -- coupled with the fact that our love is still considered a crime there -- was my wake-up call.
Through all my pain of being so close to home, I was reminded of why I left everything behind -- to find happiness in a place that accepts and protects me and the love of my life.
To any member of the LGBTQ community that might find themselves in this situation, just know that it's OK to miss life in the place you once called home. But never allow that grief to become your daily reality. You've come so far to find the freedom you deserve. Cherish it!
Follow HuffPost Canada Blogs on Facebook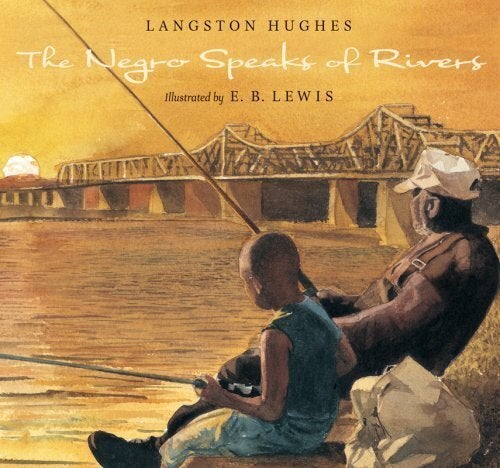 33 Great Moments In Cultural History That Wouldn't Have Happened Without LGBT People