Murphy, who hosts CBC's "Cross-Country Checkup" and sometimes appears as a commentator on "The National", is at the centre of controversy after iPolitics columnist Andrew Mitrovica began researching the pundit's speaking gigs.
"I found that Murphy has made several speeches to oil-friendly audiences who lap up his cheerleading about the industry and his wisecracks about Neil Young, environmentalists and do-nothing Easterners, including his CBC colleagues."
There, Murphy mocked oilsands critics such as Greenpeace and Neil Young, saying of the Canadian rocker:
"You know, I saw that he was giving advice on the oilsands from the back of his 1959 Lincoln Continental, being shot from two helicopters. You know something, I wouldn't take advice from Neil Young if he was talking about the Barenaked Ladies!"
It's not certain how much money Murphy makes from such speaking gigs. National Speakers Bureau CEO Theresa Beenken, who counts Murphy as a client, told iPolitics that a personality like him can charge anywhere from $2,000 to $30,000 per engagement.
Now, CBC is discussing whether to force freelance commentators such as Murphy to disclose their fees, general manager and editor-in-chief Jennifer McGuire told The Vancouver Observer.
"While in principle we support transparency, we are trying to understand the complications of demanding this obligation of our freelancers. We will have more to say about this soon," she told the website in an e-mail
McGuire's comments came after she wrote a blog post explaining that Murphy is a freelancer, and that he has the freedom to carry out other gigs such as his National Post column and speaking engagements.
She went on to say that he and other freelance contributors such as David Suzuki and Bob McDonald are also free to express their views in ways that full-time journalists at CBC are not.
"I want to say explicitly that we're comfortable with the content Rex has done for The National and Cross-Country Checkup, and we're confident about his independence — his point of view is his own," McGuire wrote.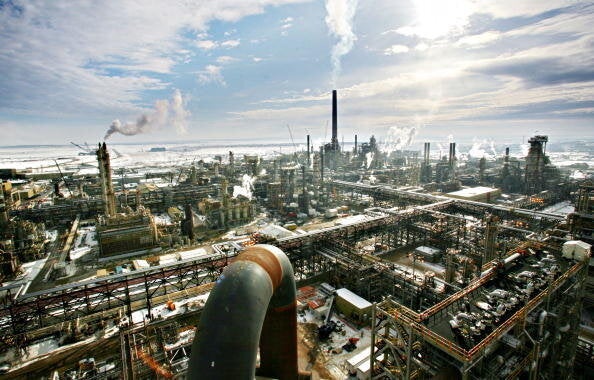 Wildest Pictures Of The Oil Sands