UPDATE: June 4, 2019 - The University of New Brunswick has announced Ricardo Duchesne's early retirement from the university. The statement issued by Dr. Petra Hauf, the Vice President of Saint-John's campus, said:
I write to advise members of the University community that Dr. Ricardo Duchesne, professor in the department of social science, has provided his notice of early retirement to focus on his own pursuits as an independent scholar. We respectfully accept his decision and thank him for his 24 years of service.
A rapidly growing group of Ricardo Duchesne's colleagues have come forward to collectively "condemn" the University of New Brunswick (UNB) professor following a recent HuffPost US story exposing what extremism experts have described as white nationalist views.
In a letter shared with HuffPost Canada, the group of more than 100 UNB faculty states they do not stand behind Duschesne's "racist positions on multiculturalism and immigration."
"In response to the 18th May 2019 article by Nick Robins-Early concerning Professor Ricardo Duchesne, we the undersigned faculty members from the University of New Brunswick wish to condemn Professor Ricardo Duchesne's views about multiculturalism and immigration as racist and without academic merit," the letter states.
"In this view, we are joined by the larger academic community. Professor Duchesne's recent writings on these topics have not been published by established peer reviewed academic journals or publishers."
The letter can be viewed in full below.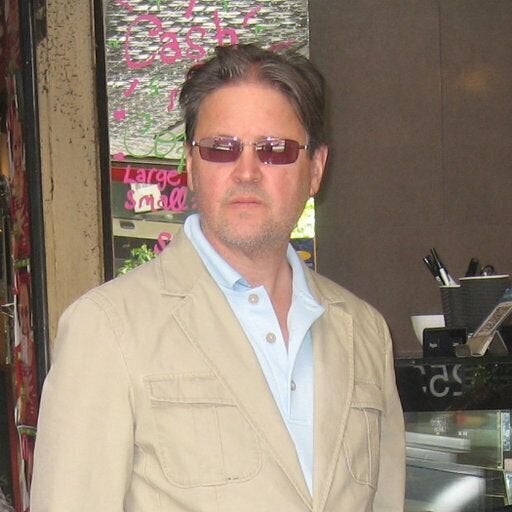 A group of faculty have been discussing how to best respond to Duchesne's beliefs for more than a year, according to Dr. Gary Waite, a history professor at UNB. With the publication of HuffPost's story on Duschene, the group felt that "we needed to make it clear that these views are not at all welcome in our university."
HuffPost Canada reached out to Duchesne for comment but had not received a response at time of publication. Duchesne did tell Global News "he feels his colleagues are ganging up on him because of his critical thinking and the fact he's published three books."
The letter has been signed by 113 faculty members across 26 programs. Most notably, other members of Duschesne's sociology department are included on the list of signatories.
In addition to Waite, who lists German and Netherland history as one of his specialties, many of the signees are experts on immigration and Canadian history. Jula Hughes, a lawyer with expertise in marginalized populations and Indigenous law, and Mira Bachvarova, who focuses on multiculturalism and ethics of migration, have added their names.

UNB currently employs 3,000 staff, including faculty, across 75 undergraduate and graduate programs.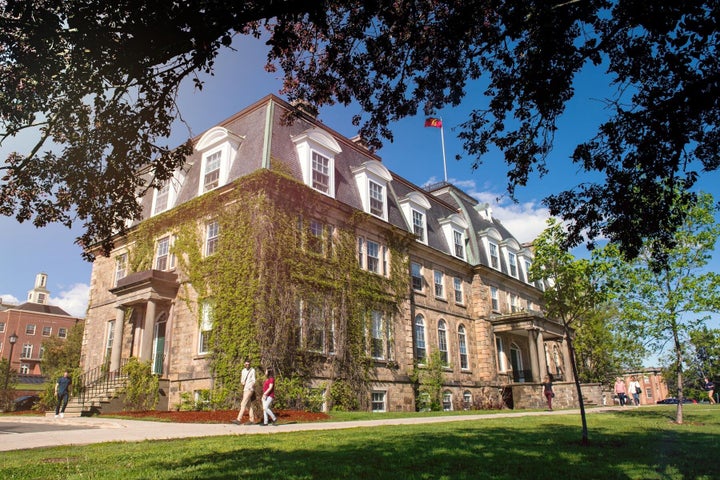 Dr. Petra Hauf, UNB's Saint John's campus vice-president, said in a public statement,"I want to assure the community that we unequivocally condemn racism and misogyny, and do not support the dissemination of any kind of hate speech, or ideas that promote or inspire hatred." She went on to note that the university has a zero-tolerance policy for racism and discrimination.
UNB president Eddy Campbell published a press release following the original HuffPost story, which said, "UNB is reviewing allegations with respect to one of our faculty members. We take these allegations very seriously." Campbell also reminded the public that such processes take time.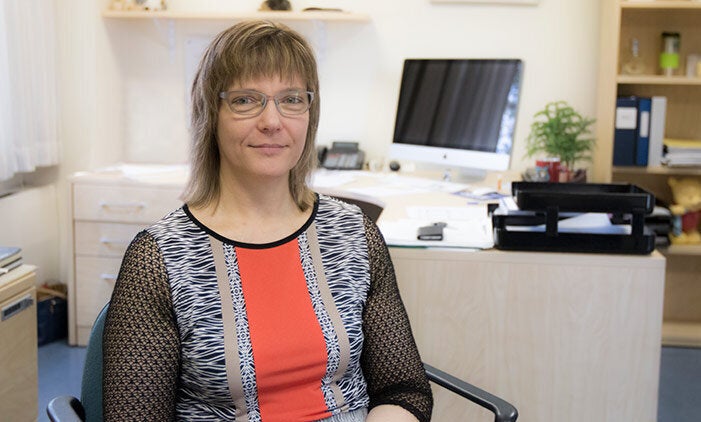 This is not the first time Duchesne has received criticism from his peers. Kerry Jang, a University of British Columbia psychiatry professor, alerted Duchesne's superiors after reading a racist blog post that targeted the Asian community in Vancouver. Jung questioned if Duschene should continue in his current position.
At the time, the UNB reviewed and addressed the concerns in addition to reiterating their commitment to academic freedom. Jang told HuffPost he was never contacted about the matter.
Following Jang's complaint, other UNB faculty stepped forward to write a letter critiquing their colleague.
The Canadian Anti-Hate Network is definitive in its evaluation of Duchesne. Evan Balgord, the network's executive director, claimed in a statement that "we consider Duchesne to be part of the alt-right neo-Nazi movement."
No recent publication in peer-reviewed publications
The current letter by faculty outlines a particular concern for how Duchesne's radical stance may affect students, especially those from marginalized communities.
The group also expresses its concern for academia. "Racism in the university causes real harm and undermines the rights of students and colleagues to a working and learning environment free from discrimination," notes the collective letter.
Waite additionally noted that he is happy with Hauf's statement, which is forthcoming about not supporting hate within the university. At the time of publishing, UNB had not provided comment to HuffPost Canada.
The full letter from UNB faculty members:

In response to the 18th May 2019 article by Nick Robins-Early concerning Professor Ricardo Duchesne, we the undersigned faculty members from the University of New Brunswick wish to condemn Professor Ricardo Duchesne's views about multiculturalism and immigration as racist and without academic merit. In this view, we are joined by the larger academic community. Professor Duchesne's recent writings on these topics have not been published by established peer reviewed academic journals or publishers.

We are glad to work in a university that takes academic freedom seriously and we are acutely aware of the special responsibilities that come with a faculty position. It is important to remember that academic freedom does not protect one from challenge by peers or the public. Indeed, it is a hallmark of academic freedom that one's views are subject to critique. Faculty, students, staff and the wider public have the right to publicly condemn Dr. Duchesne's racism. We are exercising that right.

Racism in the university causes real harm and undermines the rights of students and colleagues to a working and learning environment free from discrimination. We are deeply concerned about the negative impact that his public statements may have on all students in his courses, and especially Indigenous and racialized students. We therefore explicitly condemn Duchesne's racist positions on multiculturalism and immigration. Cloaking these views in academic legitimacy is an abuse of his status as a professor at UNB.

Signed:

Allan Adam (Chemistry), Funké Aladejebi (Gender & Women's Studies/History), Jennifer Andrews (English), Mira Bachvarova (Renaissance College), Bruce Balcom (Physics), John C. Ball (English), Katherine Barclay (Biology), David Bell (Law), Jason Bell (Philosophy), Sandra Bell (English), Amanda Benjamin (Education), Barry Blight (Chemistry), Mustapha Ibn-Boamah (Economics), Andrea Bombak (Sociology), Jeffrey Brown (History), Caroline Brunelle (Psychology), Donna Bulman (Nursing), Casey Burkholder (Education), E. Sandra Byers (Psychology), Branimir Cacic (Mathematics), Mary Ann Campbell (Psychology), Emin Civi (Business), Sarah-Jane Corke (History), David Creelman (English), Dan Lawson Crouse (Sociology), Lauren Cruikshank (Culture and Media Studies), Tia Dafnos (Sociology), Christopher Doran (Social Sciences), Daniel Downes (Social Sciences), Scott Dunham (Philosophy), Dion Durnford (Biology), Adam Dyker (Chemistry), Elizabeth Effinger (English), Patrick Eldridge (Philosophy), Hadi Eslami (Business), Triny Finlay (English), Cheryl Fury (History), Joseph Galbo (Social Sciences), Anna Hamling (Culture and Media Studies), Abdelhaq M Hamza (Physics), Nick Hardy (Sociology), Stephen Heard (Biology), Rod Hill (Economics), Virginia Hill (Linguistics), Suzanne Hindmarch (Political Science), Cathy Holtmann (Sociology), Gabe Hrynick (Anthropology), Jula Hughes (Law), Stefanie Hunt-Kennedy (History), Viqar Husain (Mathematics), Bonnie Huskins (History), Mostaq Hussain (Business), Anna Ignaszak (Chemistry), Lee Jolliffe (Business), Miriam Jones (English), Zahra Katami (Physics), Sean Kennedy (History), Bill Kerr (Classics), Robert Larmer (Philosophy), Sophie Lavoie (Culture and Media Studies), Ross Leckie (English), J. P. Lewis (History and Politics), Debra J. Lindsay (History), Jacqueline Low (Sociology), Brian Lowry (Engineering), Carolyn MacDonald (Classics), June Madeley (Social Sciences), Elizabeth Mancke (History), Randall Martin (English), Hepzibah Muñoz Martínez (History and Politics), Morris Mendelson (Business), David Mercer (Philosophy), Marc Milner (History), Koumari Mitra (Anthropology), Erin Morton (History), Janet Mullin (History), John Neville (Chemistry), Ben Newling (Physics), Obed Nkunzimana (Humanities and Languages), Magdalen Normandeau (Physics), Janine Olthuis (Psychology), Nicole O'Byrne (Law), Amy Parachnowitsch (Biology), Karen Pearlston (Law), Patricia Peterson (Education), Carmen Poulin (Psychology), Ahmad Rahmanian (Philosophy), Valerie Reeves (Chemistry), Chantal Richard (French), Scott Ronis (Psychology), Stephen Ross (Physics), Roger Saul (Education), Stephen Schryer (English), Amy Scott (Anthropology), Alan Sears (Education), Matthew Sears (Classics), Sue Sinclair (English), Edith Snook (English), David Speed (Psychology), Phil Taber (Libraries), Ajit Thakkar (Chemistry), Luc Theriault (Sociology), Lisa M. Todd (History), Lucia Tramonte (Sociology), Daniel Tubb (Anthropology), Daniel Voyer (French), David Wagner (Education), Gary K. Waite (History), Barry Watson (Economics), Robert Whitney (History), Julia Woodhall-Melnik (Social Sciences), Donald Wright (Political Science), Hilary Young (Law)
Popular in the Community