If "treat yourself" was a flavour, it would taste like tartiflette.
Bacon, sauteed onions, and potatoes are already sheer joy. Fried and baked together, they make a comfort food that hits all your cravings. Oh, and did we mention the entire wheel of creamy and pungent Reblochon cheese melting on top of it all? Because that's kind of a big deal.
Quebec chef Ricardo Larrivée joins the "Say It. Make It. Eat It." series to enlighten those whose lives haven't been blessed with tartiflette already.
Creating a classic French dish sounds like a sophisticated chore, but Larrivée promises the simple tartiflette just takes 30 minutes of quick chopping, frying, and baking. Even saying tartiflette is a breeze. The first two sylablles, "tarti," should be pronounced "tah-tee." The last syllable, "flette," rhyme with "bet."
To figure out how to make tartiflette, watch Larrivée woo your tastebuds with a hearty meal perfect for cold weather and warm fireplaces:
Larrivée's discovery of tartiflette was a happy accident while on a romantic dinner in Paris with his wife, thinking they had ordered pie. As soon as they dug into the melting cheesy gratin, it was love at first bite.
When the couple returned to Canada, they decided to recreate the dish using local ingredients. It wasn't long before they mastered their own version of tartiflette.
"We just looked at each other, and said, 'Oh, this is good,'" Larrivée recalls. "The only thing missing is a glass of wine."
If Reblochon cheese is confounding you, this behind-the-scenes video with Larrivée will soothe your worries. Despite its strong odour, here's why the smelly wheel is the tastiest:
"Say It. Make It. Eat It." is an AOL Canada Originals series that celebrates the multitude of cuisines from around the world that are loved by Canadians from coast to coast. Renowned chefs from the country's top restaurants and online food celebs show you step-by-step how properly say, make and enjoy some of their favourite dishes — and they'll fill you in on why these dishes are close to their hearts. Get ready to cook and dine like a pro, Canada.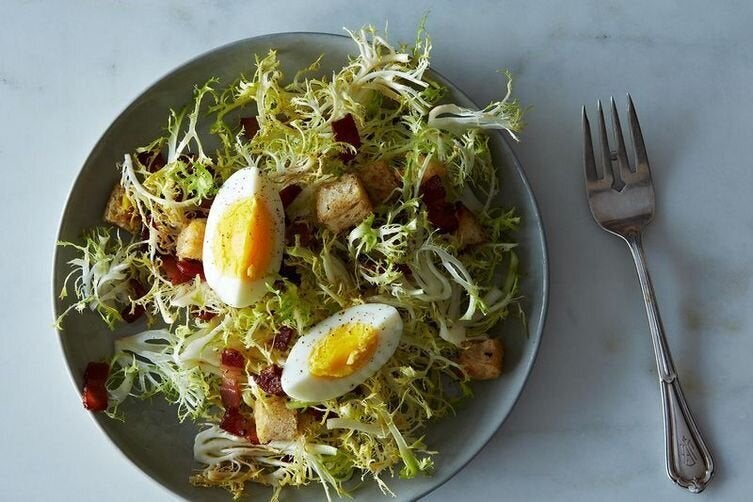 French Foods That Are Better Than A Burger
Popular in the Community