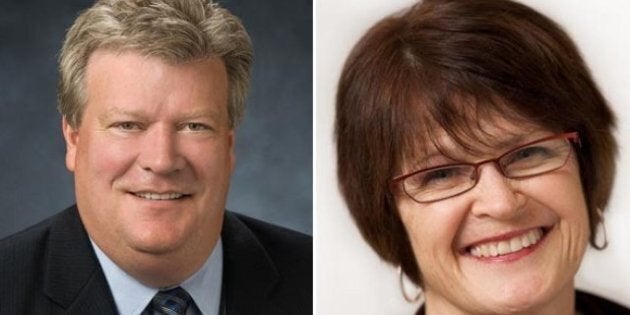 B.C. Liberal Energy Minister Rich Coleman is in; Joan McIntyre and Rob Howard are out.
The great ship B.C. Liberal continues to secure its deck crew for the 2013 provincial election with the news that veteran MLA Coleman will seek re-election in Fort Langley Aldergrove.
But two more of his collegaues — McIntyre, the MLA for West Vancouver-Sea to Sky, and Howard, MLA for Richmond Centre — confirmed Tuesday that they would not be seeking re-election in May.
McIntyre, who was first elected in 2005, said on Tuesday she always planned to serve no more than two terms. During her time in caucus, she served as minister of state for intergovernmental relations from 2008 to 2009.
Howard said "personal reasons" alone drove his decision not to seek election again.
Story continues after slideshow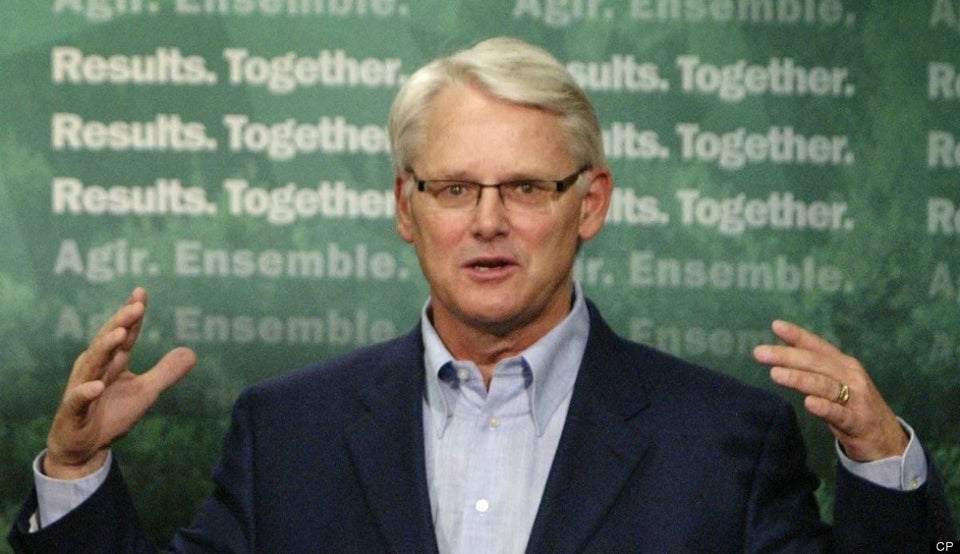 Pensions For B.C. MLAs Elected In 2009
However, other notable Liberal MLAs including Pat Bell and Shirley Bond have confirmed they will be at Clark's side in the spring election campaign.
"I'm strongly committed to Premier Christy Clark and the rest of the B.C. Liberal team as we seek a new mandate in 2013," said Coleman in a statement Tuesday.
Coleman, who was first elected in 1996, has served in numerous cabinet roles. Clark responded on Tuesday that Coleman has done more for affordable housing than anyone in British Columbia.
Joan McIntyre's Full News Release

Today Joan McIntyre, MLA for West Vancouver-Sea to Sky, announced she will not seek re-election in the next provincial election.

McIntyre said that she has always planned to serve no more than two terms since first elected in 2005. "With nomination meetings in process for the scheduled May 2013 date, I thought it is time to clarify my intentions publicly and allow for an orderly search for a new candidate by the party riding executive."

She added, "It has been a great privilege to serve this region for the last eight years, both before and after the 2010 Olympic Games, and I will continue to work hard for my constituents right up until the day the election is called. I also will be continuing my responsibilities in Victoria as Chair of the Select Standing Committee on Children and Youth, as appointed by the Premier."

McIntyre has been active in the BC Liberal party for nearly 20 years, serving as riding president, then a member of the provincial party executive until 2004 when she sought the nomination as MLA following Ted Nebbeling's retirement.

Joan was first elected in May 2005 in the constituency of West Vancouver-Garibaldi with 50 per cent of the vote. She was re-elected in the reconfigured and renamed constituency of West Vancouver-Sea to Sky in 2009 with an increased majority. She entered politics after a lengthy, successful career in the market research business, including being a co-founder of McIntyre & Mustel Research (now Mustel Group).

Joan served in cabinet as Minister of State for Intergovernmental Relations (IGR) in 2008-09, after serving as the Premier's designate and Chair of the Environmental Working Group of PNWER (Pacific North West Economic Region) for several years. During her tenure in IGR, the enhanced driver's licence for land travel to the U.S. was introduced, the francophone agreement with the federal government was extended, and the groundwork for the second Amtrak service to Vancouver was laid.

In addition to chairing the Legislature's Children and Youth Committee for the last three years, she previously served on these legislative committees: Public Accounts and Crown Corporations. While serving as Deputy Chair of Public Accounts, she was extensively involved in the hiring of B.C.'s current auditor general.

Joan was also appointed to several cabinet committees: Agenda and Priorities, Priorities and Planning, Families First, Legislative Review, Environment, and Treasury Board.

She said that the time spent in the constituency serving individuals and organizations, attending local events and interfacing with local governments and First Nations has been particularly rewarding. ''As the MLA, I was given an amazing opportunity for collaboration as we worked together to build and showcase the entire Sea to Sky region.

"I am extremely proud that the major legacies such as the safety upgrade to Hwy 99, all the Olympic infrastructure, including the new Cheakamus Crossing neighbourhood in Whistler, the adoption of the Sea to Sky Land Resource Management Plan, the Malamute lands being annexed into Stawamus Chief Provincial Park, Capilano's designation as a university, and their addition of the film centre, as well as the funding of the HOpe Centre for Psychiatry and Education at Lions Gate Hospital, will benefit residents in this region for generations to come.''

Joan added, "Despite the economic downturn for the last several years, the provincial government was also able to invest generously in local community infrastructure such as trails, turf playing fields, strong start centres, child care centres, expanded health care facilities, waste water treatment, spirit squares, and community centre redevelopment – all significant amenities that enhance day-to-day life for families."

Joan steps away proud of the government's overall record on fiscal management, a leading edge commitment to environmental protection and significant investments in community life. She wishes BC Liberal candidates going forward all the best in the upcoming election.

"It has been an honour and privilege to serve in public life and I want to thank all those who supported me in my endeavours, particularly my family, MLA colleagues, staff, and my riding executive."
Ron Howard's Full Statement

"I am today announcing my decision not to run in next May's provincial election.

I want it to be clear that my decision is based purely on personal reasons, and that I will continue to work hard to ensure the BC Liberal team gets re-elected. I have a strong belief that it can, and will, happen.

Our Premier and our BC Liberal team will continue to lay out an exciting and invigorating vision for the future of our province. This vision is built on a foundation of prudent fiscal management, a rebuilt Triple-A credit ratings, and a debt-to-GDP ratio that is the envy of most other jurisdictions in the entire world. This is coupled with the belief that at some point in the near future Adrian Dix will have to start to lay out his vision of big government and big spending that will surely erode the support he has gained by saying nothing.

I have been heavily involved in politics for 12 years (first elected as a city councillor in 2001), and the time has come to spend more time with my family. The demands of political life make this difficult if not impossible. Some of you may know that my wife Trudy is a two time breast cancer survivor, the last time was during the 2009 campaign. She is doing very well now; however we have a few other things on our 'bucket list' we would like to accomplish.

I want to thank the Premier for having the confidence in me to appoint me to a number of positions including Chair of the Finance Committee, and most recently as Parliamentary Secretary to the Minister of Transportation. This has allowed me to tackle issues which are important to me, and in fact are the reasons that drove me to into politics in the first place. Those issues include ensuring we are doing everything possible to grow and diversify our economy, to protect and create jobs to ensure families have a secure future in this province. The Premier has asked me to continue my work on Air Access, as Parliamentary Secretary, and I am pleased to continue as I see it as critical to the success of our province in the ever changing and evolving global economic world in which we find ourselves.

To my wife Trudy, and my son Jay, who have supported me and played a big part in the success I have enjoyed, and to my riding executive who have been invaluable to me as an MLA, I say thank you from the bottom of my heart.

Finally, I want to thank the citizens of Richmond who have entrusted me with public office. It has been a true pleasure serving the most diverse and dynamic city on the planet. I have met many new friends and acquaintances and I look forward to staying in touch with you all in the future."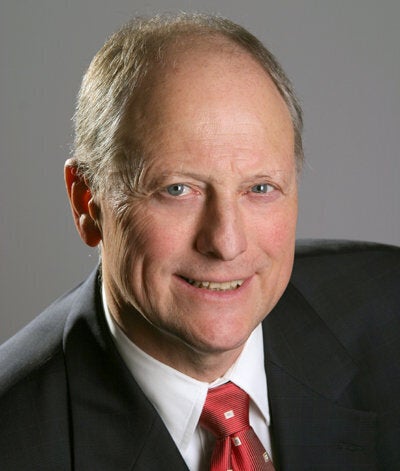 Departing B.C. MLAs Not Running In 2013 Election
Popular in the Community