Normally, when you ask people to show off their party tricks, they might show you a sleight-of-hand or tell you a great joke.
The post drew over 1,000 comments and was upvoted by Reddit users more than 4,000 times.
Here are the photos she posted.
It's not the first time that the pair has generated plenty of attention on social media.
Two months ago, Montague posted a photo of herself balancing on Hankes' shoulders near the Eiffel Tower on a trip to Paris.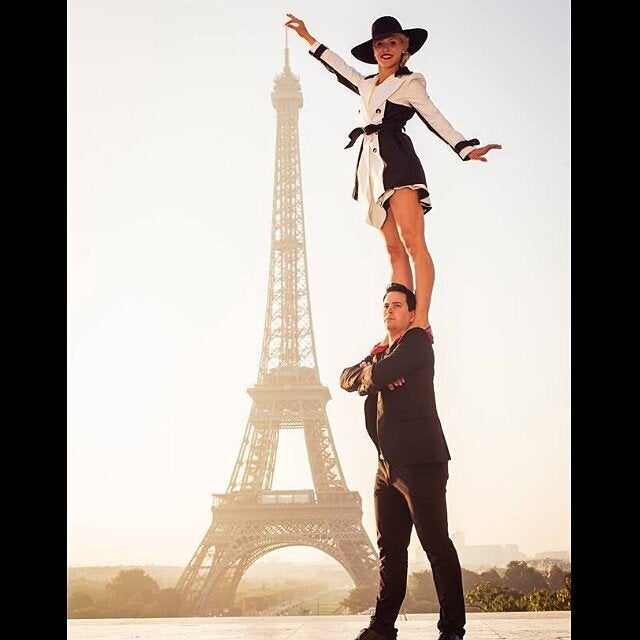 A Reddit user suggested that they make "cake toppers" in a balancing pose for their wedding. Montague seemed open to the idea.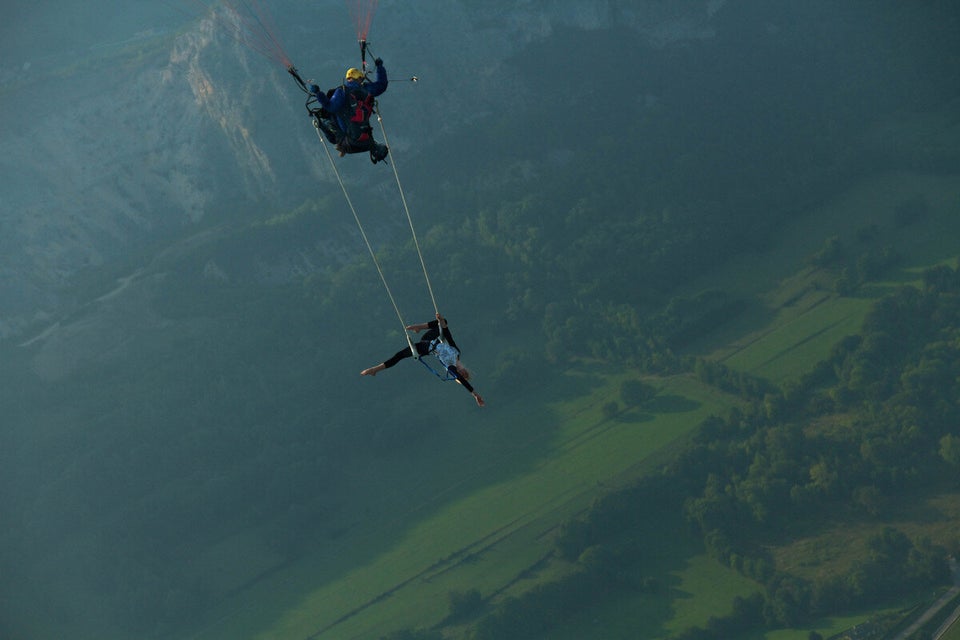 Paragliding Acrobats
Popular in the Community