 Richard Henry Bain has been identified as the suspect in the shooting at Tuesday night's Parti Québécois election victory party in Montreal that left one person dead and another seriously injured.
Bain's Facebook page reveals little about him, besides that he lives near Tremblant, is from Montreal and speaks both English and French. He has nine friends.
Marc-Andre Cyr, who owns a campground near Bain's lodge, told the Canadian Press that the alleged shooter was friendly and had never shown anger toward francophones.
A friend of Bain's interviewed by The Globe and Mail described the man as a businessman and devout Christian. "I can't believe he would get to that point," the man said to the newspaper. "He's a businessman who's very generous with his time. He's not a man who needs money."
Authorities wheeled out the covered body of the 48-year-old man, carrying it on a gurney and lifting it into a van, around noon.
Around two dozen investigators were still on the scene a dozen hours after last night's deadly shooting. Some were examining a gas canister lying near a GMC truck, believed to be linked to the crime.
"It sounded like fireworks. Every time we did the student protest, we heard fireworks. It was exactly the same thing. I saw some policemen with their guns in their hands rushing to the back," said eyewitness Martin Bouffard to the CBC.
The incident disrupted PQ leader Pauline Marois' victory speech , with bodyguards whisking the Premier-Elect off-stage. She quickly returned and tried to calm the audience. PQ supporters leaving the event were met by a line of police officers and officers quickly went onto the stage where Marois had been beaming moments before and strung orange tape across it. The PQ's victory podium was now a crime scene.
Police confirmed later that two people had been shot — one fatally — and a third had been treated in hospital for shock. Instead of rushing into the main hall, the attacker then paused to start a fire. A door to the venue erupted after being doused with accelerant, just metres from where Marois spoke.
Speaking on Wednesday, Marois said the shooting was an "act of folly" from someone with mental health issues.
"Never, never will I accept that Quebec is associated with violence," said Marois.
"It is an isolated event and it does not represent who we are... Quebec is not a violent society."
With files from the Canadian Press
Updates and other developments in the story are in our liveblog below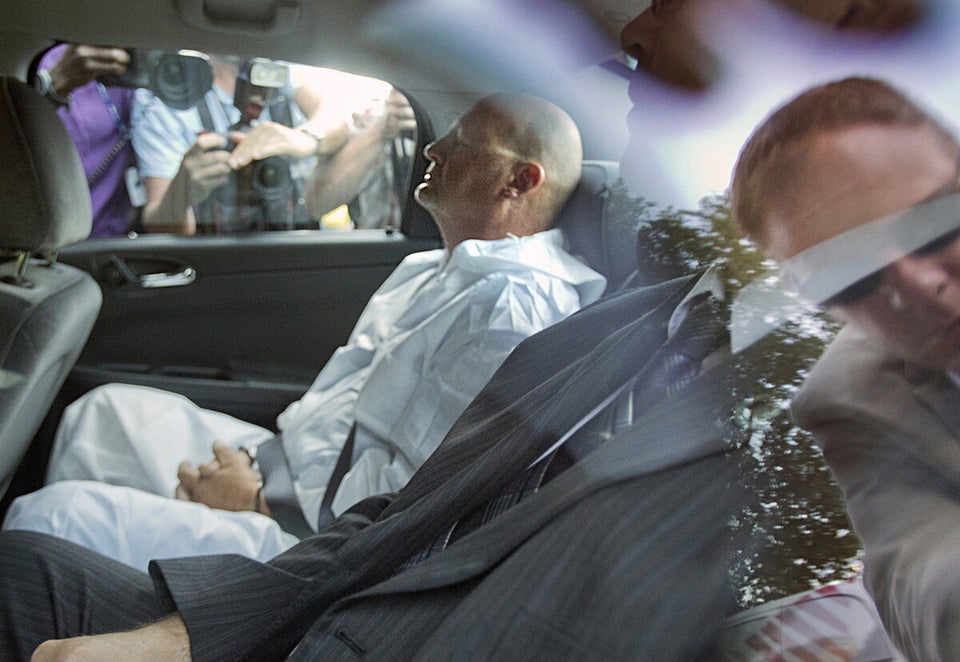 PQ SHOOTING
Popular in the Community