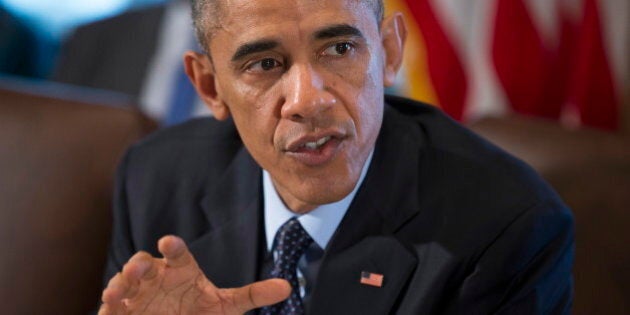 A British Columbia man's open letter to American voters is apparently helping soothe the pain of some Democrats after last week's midterm elections.
Victoria's Richard Brunt penned the note on Nov. 7, just days after Republicans captured a majority in the Senate in what was seen as a repudiation of the administration of U.S. President Barack Obama. The victory means the GOP will have full control of Congress while Obama finishes out his term.
Brunt's message — which has since gone viral — was basically: what were you thinking?
In it, Brunt says many Canadians are "confused" by the results and lists accomplishments he attributes to Obama, including decreasing unemployment, a strong dollar and a "rapidly declining deficit" all while the rich continue to rake in "astonishing amounts of money."
But it may have been the Canadian's remarks on America's international stature under Obama that really struck a chord.
"America is leading the world once again and respected internationally — in sharp contrast to the Bush years," he writes. "Obama brought soldiers home from Iraq and killed Osama bin Laden.
"So, Americans vote for the party that got you into the mess that Obama just dug you out of? This defies reason. When you are done with Obama, could you send him our way?"
The Detroit Free Press posted the letter online Monday and it already has more than 20,000 shares to Facebook, with many left-wing U.S. blogs and the social-sharing site Reddit pointing readers in its direction.
Husna Haq of the Christian Science Monitor even used the letter as a jumping-off point for a column on how much Canadians seem to dig the president.
"Brunt's letter also highlights a perennial trend among our hockey-loving, Mountie-policing, queen-honoring, polite northern neighbors: they love Barack Obama," she writes.
"Through the 'hope and change' highs and the 2014 midterm lows, Canadians have generally stuck by Obama - certainly more so than Americans, and even liberal Americans, it appears. When it comes to supporting the US President, Canadians, you might say, are a more loyal bunch than Americans."
In her piece, Haq also references a 2012 Angus Reid poll showing 65 per cent of Canadian voters would have supported Obama in the presidential election, while just nine per cent would have backed Republican candidate Mitt Romney.
While it may seem strange that one Canadian's opinion on U.S. politics is gaining so much traction, it's not as if the Republican triumph last week won't impact us — particularly when it comes to the contentious Keystone XL pipeline proposal. The GOP has already said it will try to use its new power to force Obama to approve the long-delayed project.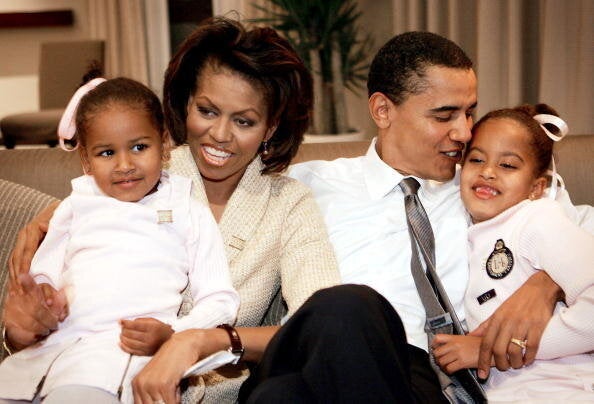 20 Moments Shared by Michelle and Barack Obama

With files from The Canadian Press