They say everyone has a doppelganger somewhere in the world. Convict Richard Jones' just happened to earn him his freedom.
The Kansas City, Mo. man was recently released from prison after serving nearly 17 years for a 1999 robbery, according to The Kansas City Star.
He found out via other people that there was another prisoner in the facility who looked just like him and shared the same first name. He told lawyers and they started looking into it, according to the Star. They learned that the man's name was Ricky.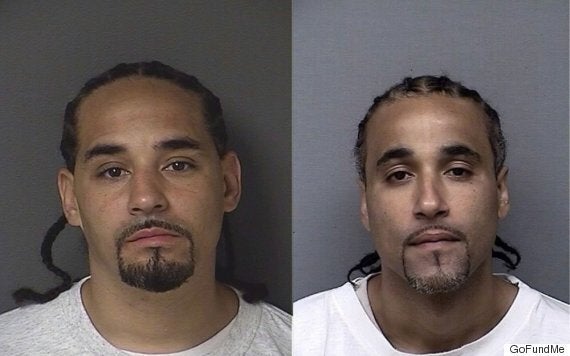 "We were floored by how much they looked alike," Jones' lawyer Alice Craig said.
The day of the robbery, he said he never left his house, having a party with friends and family, The Washington Post reported.
But eyewitnesses and police identified him as the light-skinned, thin black or Hispanic man who tried to steal a woman's purse in a Kansas City, Kan. Walmart parking lot, then stole her cell phone and drove away.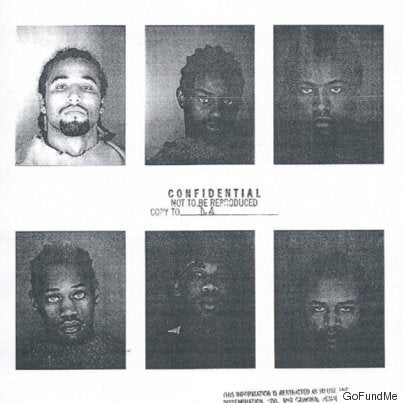 He looks almost identical to Ricky Amos, who lived on the Kansas side of Kansas City at the time, in a house where two men told police they picked up a man named "Rick" and drove to Walmart the day of the robbery, NBC News reported.
After seeing both Amos and Jones, both the robbery victim and a security guard who was an eyewitness said they weren't sure they picked the right person, according to The Washington Post.
Even the former district attorney who prosecuted the case said in an affidavit the newspaper obtained that while he doesn't remember it well, that the new evidence leads him to believe that Jones shouldn't have been convicted.
In his decision last Wednesday, Johnson County Judge Kevin Moriarty said that the robbery victim never saw the thief's face, according to NBC News.
"No reasonable juror would have convicted [Jones] in the light of the new evidence," he said.
Jones' family was elated.
"I didn't know what he looked like anymore, because he was so young when he went there," his father Fred told Fox 4 Kansas City.
According to the Innocence Project, which works to free the wrongfully convicted, eyewitness testimony plays the largest role in convictions that are later overturned by DNA testing.
The Most Important Stories Sent To You

'The Daily Brief' connects you with our best stories sent right to your inbox.