Six people were killed and eight others injured after a shooting at a Quebec City mosque, shortly after Sunday evening prayers.
Prime Minister Justin Trudeau condemned the deadly shooting as "senseless violence."
"Diversity is our strength, and religious tolerance is a value that we, as Canadians, hold dear," the prime minister said in a statement.
Spencer, the U.S.-based white nationalist movement punched during President Donald Trump's inauguration in a viral video, sent a tweet aimed at Trudeau.
Spencer tried to compare Canada with France, saying "It's almost as if French Canada has the same problem as France with Muslims."
Spencer is the head of the National Policy Institute, a white nationalist "research and educational" foundation. He's also credited with coming up with the term "alt right" in an attempt to rebrand white nationalism, presumably to make it sound less like an extremist, racist hate movement.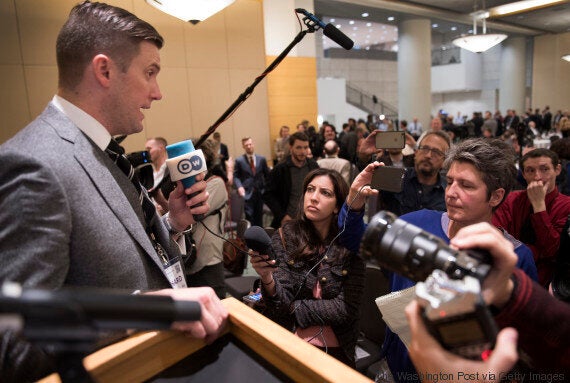 On Sunday evening, the shooting happened at the Islamic Cultural Centre in Quebec City. The victims are between 35 and about 60, according to provincial police. One man is in custody.
Thirty-nine other people in the centre at the time of the shooting were not hurt.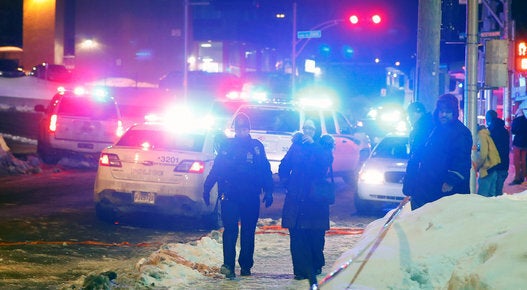 Terrorist Attack Shooting At Quebec City Mosque
Popular in the Community