Officials told CBC News the hunter, Rick Cross, accidentally got between a mother and her cub, and that attack was a defensive one.
"All the evidence shows that was the case, that the bear was just acting on instinct … We determined that this incident was defensive rather than predatory," Jill Sawyer, Alberta Parks spokeswoman, told the Calgary Sun, adding that officials will monitor the grizzly and her cub.
"We're going to keep that area closed until further notice. It's a fairly large area … We've put some cameras there (and) we're hoping that when (the mother) comes back to the deer cache that we can see what she's up to," she said.
Kim Titchener with wildlife conservation group WildSmart said bears are trying to fatten up for winter, and that means eating as much as possible.
"If a defensive bear charges you spray it with bear spray," she told CBC News. "If you don't have bear spray drop to the ground and play dead, cover you head, stay on your stomach [and] do not make noise. If the bear rolls you over, roll back on your stomach."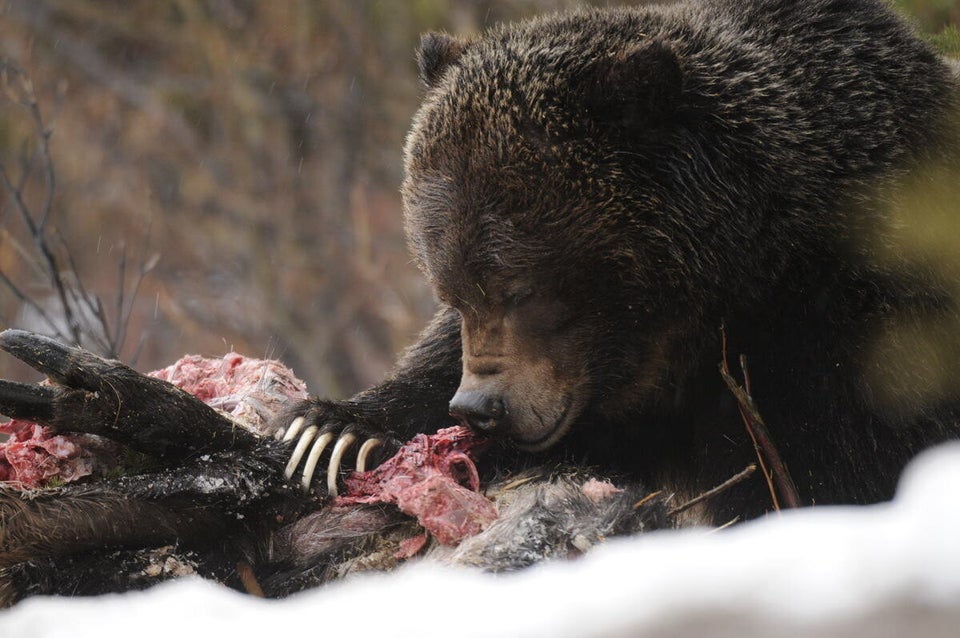 Alberta Grizzly Bears In The Rockies