It's been more than 30 years since Rick Hansen pushed his wheelchair around the world for his Man in Motion world tour. The world-renowned former paralympian and accessibility advocate says there's a lot to celebrate since that time, and there are real signs of progress.
But he is not satisfied yet.
Hansen, 59, was in Toronto for the inaugural WE Day Family event at the Air Canada Centre on last Wednesday. He visited HuffPost Canada Studios to talk about his future plans to keep those gains, well, in motion.
"Subjectively I can say, yeah, I think we've come a long way. So there's a lot to celebrate coming up to Canada's 150th birthday," he noted, in the video above. "You start to see more curb cuts, you start to see some integrated more tactile markers for people who are blind, you start to hear audible crosswalks."
Hansen is launching a new program aimed at increasing accessibility in conjunction with the 30th anniversary of the Man in Motion World Tour and Canada's 150th birthday. Access4All is a program being run by the Rick Hansen Foundation will grant $1.7-million to schools and community groups to fund "barrier buster" infrastructure projects across the country.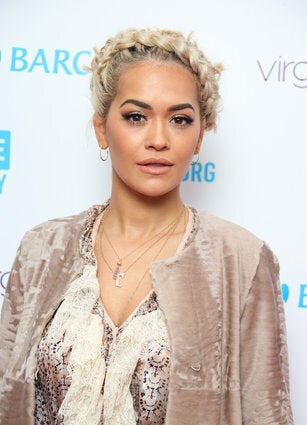 We Day 2016 Red Carpet Arrivals