"I don't care what party's in power or who the prime minister is," he said in a rant Tuesday night. "But when you have a leader of a party that refuses to provide a straight answer to a straight question about something that happened on their watch, then it's time for that party to find a leader who will."
The CBC comedian bemoaned how sad a spectacle question period has become in light of all the betrayal and intrigue in Ottawa these days. Mercer said he hoped that with so many Canadians now taking a closer look, members of Parliament may try harder to raise the level of debate.
"It's like they all got together and decided to intentionally ensure nobody would ever watch ever again. It's called question period. MPs get to stand up and ask the government questions and they're supposed to get answers," Mercer said. "It's there because a long time ago we decided it's an improvement over sword fights and dueling. But it is broken and it needs to be fixed."
And while Mercer didn't name Harper directly, it's clear he thinks the top Tory is dodging legitimate questions about the Senate expense scandal, to the apparent delight of Conservative MPs.
"Now when the prime minister avoids a question, his caucus leaps to their feet and they start cheering like little girls at a Justin Bieber mall appearance," he said.
But fear not: the comedian has a suggestion on how to fix things.
Mercer said that when the PM is asked a question — like, say, "when you said that nobody in your office was aware of the secret payment to the senator, were you telling the truth, yes or no?" — Harper must answer. If he doesn't — or if starts talking about something like a trade deal instead — a buzzer goes off and big X appears on the screen.
"I know, it's not very elegant but it's better than the system we have now," he said.
Mercer isn't the only Canadian who has been left disappointed by question period since the return of Parliament.
Calandra was asked by NDP MP Charlie Angus how many lawyers from the Prime Minister's Office were involved in setting up the secret deal with Senator Mike Duffy.
But instead of addressing that query, Calandra decided to express just how happy he is to be a Tory.
"Thank goodness Canadians elected a strong, stable, national Conservative majority government, led by the best prime minister in the world, flanked by a minister of finance who has won awards, with the strongest cabinet in Canadian history and Conservative members of Parliament working all over the country to hope for hope, jobs and economic prosperity," he said.
See the exchange for yourself below.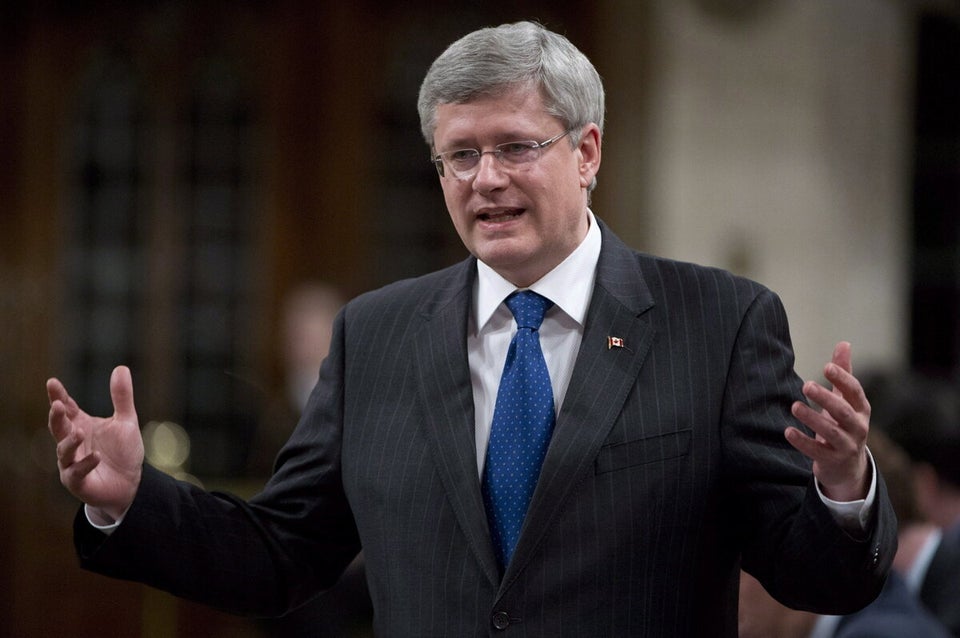 Key Senate Scandal Quotes