Don't be afraid! Rick Mercer has the solution: Fourth Ballot Deodorant.
The fictional formula has the ability to keep you dry and comfortable even as you abandon your principles and embrace the consensus choice. "The first layer for sticking to your ideals, the second layer of compromising aloe, the third layer of strategic anti-perspirant and the fourth layer, topical anxiety suppressant."
Convention Coverage, HuffPost Style: Over the next two days, while NDP members pick their new leader in Toronto, follow HuffPost Canada as our team brings you comprehensive coverage. We'll be posting photos, behind-the-scenes video, opinion and reporting from the convention floor.

Follow us at @HuffPostCanada, on our Ottawa Bureau Chief Althia Raj's Facebook Page, on our NDP leadership site, and on our politics page and our front page. Friday, we'll be covering candidate speeches and a tribute to Jack Layton. Saturday morning, we'll be following the rounds of voting that will end with the new leader.
The only question is, what happens if the voting heads to a fifth ballot?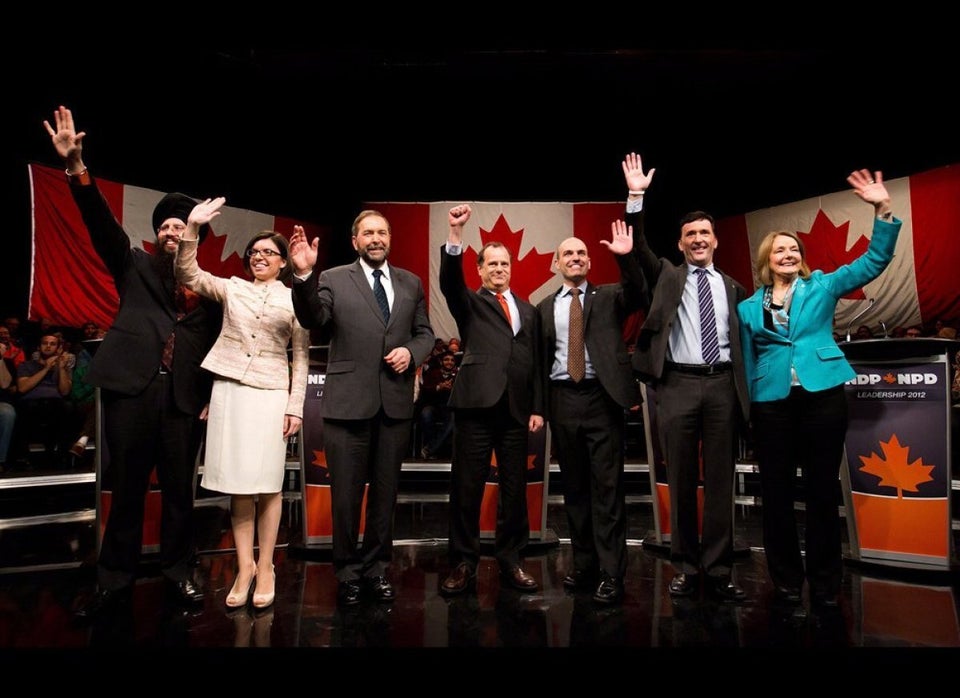 NDP LEADERSHIP RACE THEMES