Rick Mercer has a friendly reminder for drivers this holiday season: use your g*d*mn turn signals.
The CBC funnyman found nothing amusing about being nearly crushed on his way to work by a SUV driver who decided to go rogue and turn without warning. So he made a rant about it.
"When did using a turn signal become optional in this country?
"If aliens came down from outer space and studied the way Canadians drive, they would have assumed that using a turn signal was a voluntary exercise and that there were no actual firm guidelines surrounding its use."
Mocking some drivers' aptitude about what that stick to the left of their steering wheel does, Mercer offered a reminder.
"Refresher: it's to signal people. It tells people what you're about to do before you do it. Which comes in handy at 110 kilometres an hour."
And true to Mercer's succinct style, he called out miscreants of their offensive ways.
"And all of you people who use it to tell people what you have done after you have done it; you are doing it wrong." Ah, but there's a solution, Mercer explains.
"It's as easy as lifting a finger, literally. So this holiday season, save a life; lift a finger. So the rest of us don't have to show you ours."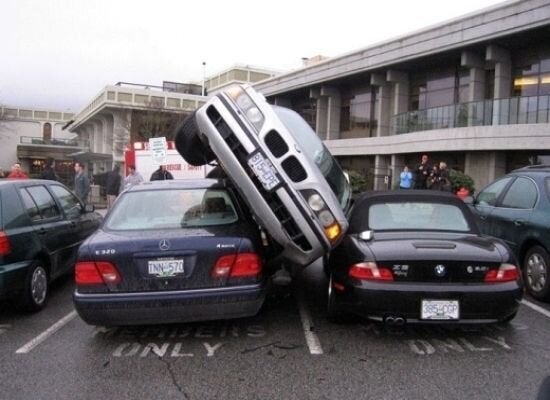 Parking Fails