Mercer focuses on cuts to Veterans Affairs which will lead to the closure of nine offices and, consequently, more obstacles to access for those who have served Canada in uniform.
"So if you're a World War II vet and you have a problem, what do you do? Well, you don't go to an office and talk to a real person — those days are over," Mercer says. "There's a 1-800 number they can call, or — this is my favourite, bearing in mind the average age is 88 — there's an app they can download to their smartphone which will allow them to navigate the Veterans Affairs website, a website that will send them to the nearest Service Canada office where, if they need to make burial arrangements, they have to take a number and stand in line behind some guy like me who's waiting to get his passport renewed."
"I'm sorry, if you fought on the beach in Dieppe and survived, you should not have to spend any portion of your final days on this Earth in a Service Canada office."
STORY CONTINUES BELOW SLIDESHOW
The Last Post Fund itself, veterans groups and funeral directors have lobbied the government to raise the amount of money its puts towards funerals, which has been fixed at $3,600 since 2000. They also want the eligibility requirements broadened.
With files from The Canadian Press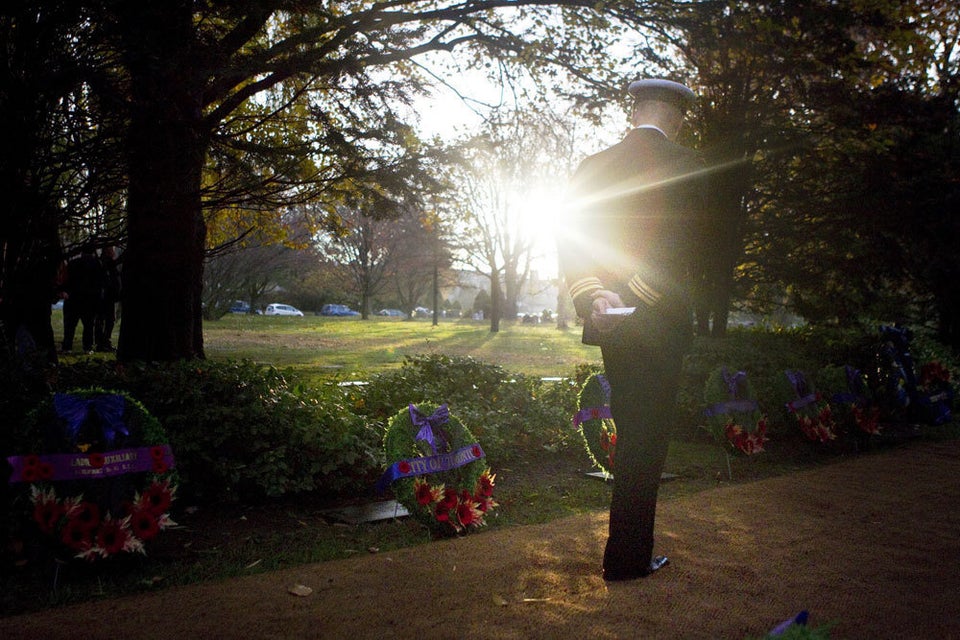 REMEMBRANCE DAY 2012
Popular in the Community