Warmer weather is almost here and we couldn't be more ecstatic! This means grilling season, weekends at the cottage and poolside tanning. While we're excited for tasty fresh salads, smokey barbecue and ice cream, we can't help but reminisce on all the comfort foods that the colder months had to offer. So before we start working on our summer bodies, let's indulge in our favourite guilty pleasures one more time.
From crunchy candied bacon to ooey-gooey creamy caramel, we're giving you the most decadent dishes and drinks, by some of our favourite Canadian bloggers, to indulge in.
So here it is, our top 6 most ridiculously decadent recipes shocking foodies on the Internet. Warning: you might lick your screen and hear your stomach grumble so proceed with caution
Your friends and family won't believe their eyes when they see it. Let's just say when I brought it out to serve to my friends, there were lots of "Whoa" and "OMG". It's a showstopper. If you're ready to get your "Game On", this is the recipe for you. It may look crazy huge and elaborate, but it's actually quite easy to make.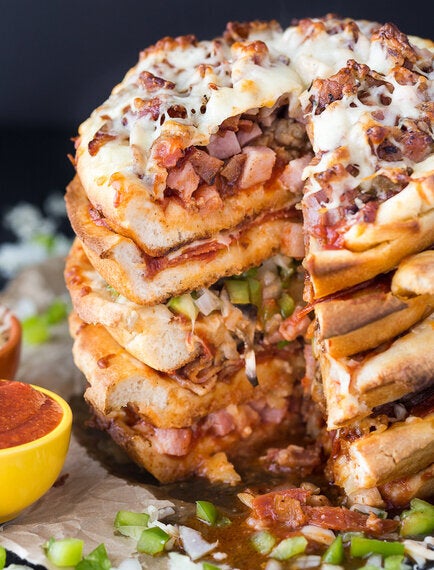 When you feel like nachos, but the tortilla chips aren't enough, I give you: Taco Pull Apart Bread. This cheesy delicious carb-full monstrosity is so easy to make that it's a little scary. Essentially it's all my favorite nacho ingredients stuffed into bread, kind of like, someone said, "I feel like nachos, but the tortilla chips, they're not hefty enough." So, if you like bread and nachos and wish they had a baby, this one's for you.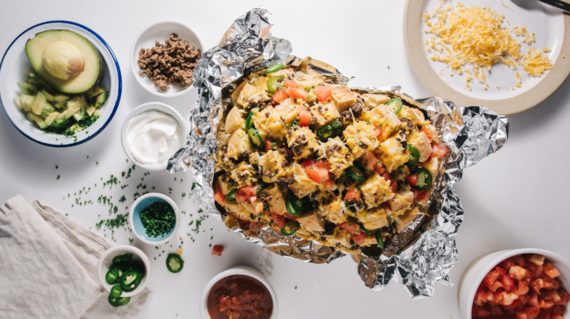 3. Candied Bacon Milkshake
You know what we answer when someone asks us, "What's shakin' bacon?" This addictive, easy-to-make Candied Bacon Milkshake, a thick and creamy mix of homemade, brown sugar candied bacon and vanilla ice cream. This scrumptious milkshake takes "meat candy" to a whole new level.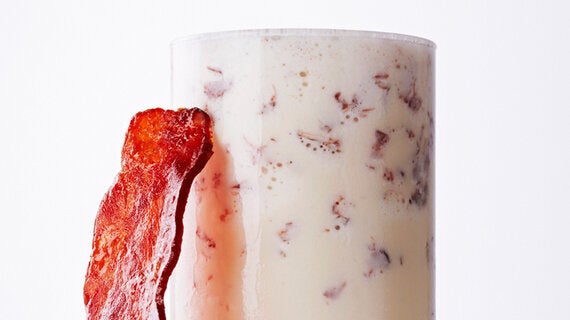 4. Kimchi Mac And Cheese Waffles Benedict
If all you do everyday is think about food, before a meal, during a meal and after a meal....then you and I must become friends! I'm constantly writing little notes of ideas I come up with when i'm day dreaming about food (95% of the time). I find that especially during the work week it's hard to find the full time to be creative and have fun in the kitchen. But when the weekend hits....I go big or go home, like with these Kimchi Mac and cheese Waffles benedict.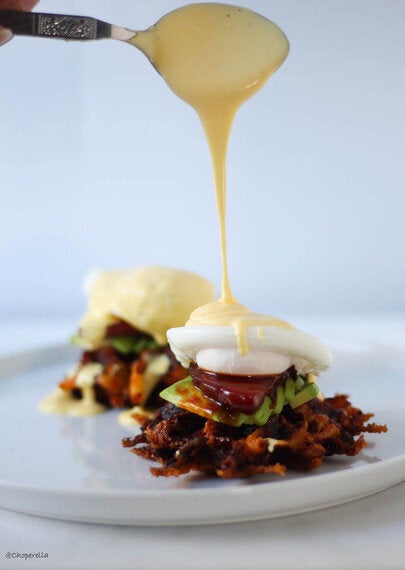 There is simply nothing better than waking up in the morning to the smell of eggs and bacon cooking. I love waking up a few minutes early on the weekend to prep this dish so when the rest of the family makes it downstairs, this pie is cooked with melted cheese and still soft eggs. This Slab Breakfast Pie is easy to throw together thanks to the use of store-bought puff pastry and although I love the toppings showcased here, it's very adaptable to everyone's tastes and preferences.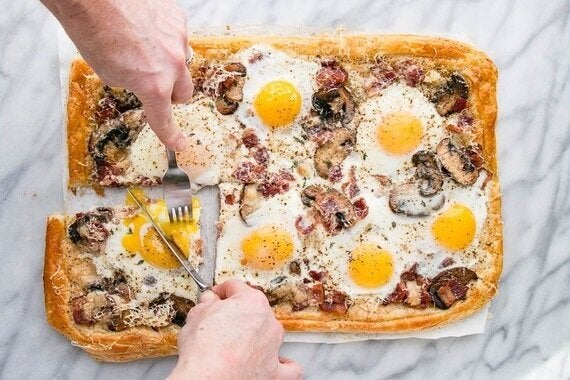 6. Peanut Butter + Bacon + Burger... Nothing More To Say!
Skeptical?? Yup, I can hear you all now saying to yourselves, "peanut butter on a burger??". Well I'm hear to tell you it's the bomb!!! Growing up I always had this addiction to both bacon and peanut butter (maybe this is why I had a few extra pounds on me as a kid lol). Anyway one day I decided to stick my bacon on my peanut butter toast and VOILA.....a match made in heaven!!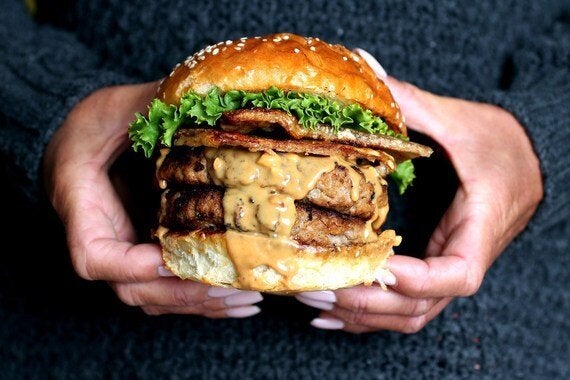 7. Chocolate Chip Cookie Cake
Is this chocolate chip cookie cake a little over the top? Perhaps. But if there is one thing I know for sure; it's that if this cookie cake is considered wrong, then I don't want to be right.
You can find the recipe for this Mocha Chocolate Chip Cookie Cake can be found on the Tastes of Lizzy T website.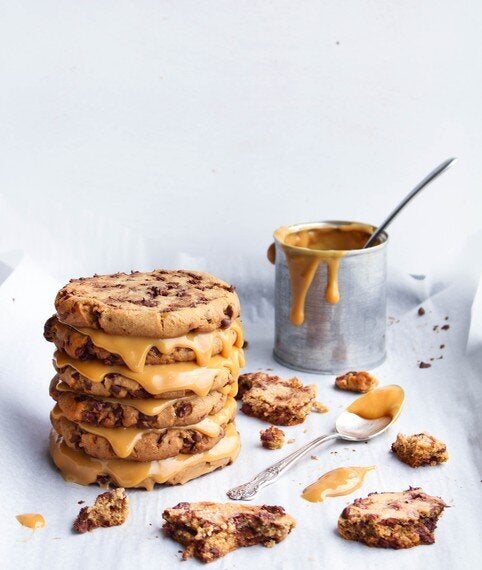 Follow HuffPost Canada Blogs on Facebook