As a young man, one of my greatest pleasures was hitting a winding road in a two-seater, open-top sports car. On Sunday September 15th., I volunteered at the Cochrane Classic Car Show and Shine and, seeing some of the wonderful vehicles which took part, certainly took me back to the days of my youth.
Ken Hutchinson, President of the Cochrane Classic Car Group, asked if I could get some volunteers, who regularly represent Right To Play to help out. We were only too pleased to give a hand, especially as a portion of the proceeds would go to the charity and help kids.
Mid-morning, Sue and I headed to downtown Cochrane and signed in. Our job was to control the barricade to one of the side streets, re-directing traffic coming into town and making sure vehicles turning up for the event knew where to register and park. After our allocated time was up, we decided to wander around the Downtown and check out the cars. My dad was a car enthusiast and thanks to him, I had the opportunity of driving some great little sports cars. These included an Austin Healey Sprite, Triumph Spitfire and MG Midget. As we walked around, we saw all these models represented, in pristine condition.
In total, there were over 250 cars and it was terrific to see so many people milling around Cochrane. A number of roads had closed and the crowds were enjoying a wonderful, warm, fall day. However, when I came to the end of the show I must admit I was a little disappointed. My dream car was missing, the classic 1970 VW camper.
My parents bought this vehicle new and took the family on a number of trips to see our relations in Bavaria. I remember many a night eating Smash (instant potatoes), beef mince (canned) and peas (canned) at camp sites across France, Germany and Austria.
We've all heard about Transformers, robots tuning into cars. Well, our VW camper was the ultimate transformer, going from boxy van to three bedroom house, kitchen and all. It wasn't pretty and it wasn't fast but it did become part of the family. As kids we ate, slept and played in it and when it came time Dad sold it to a young couple who also wanted to head across Europe.
When I got home I checked out the Autotrader onine. No harm in looking.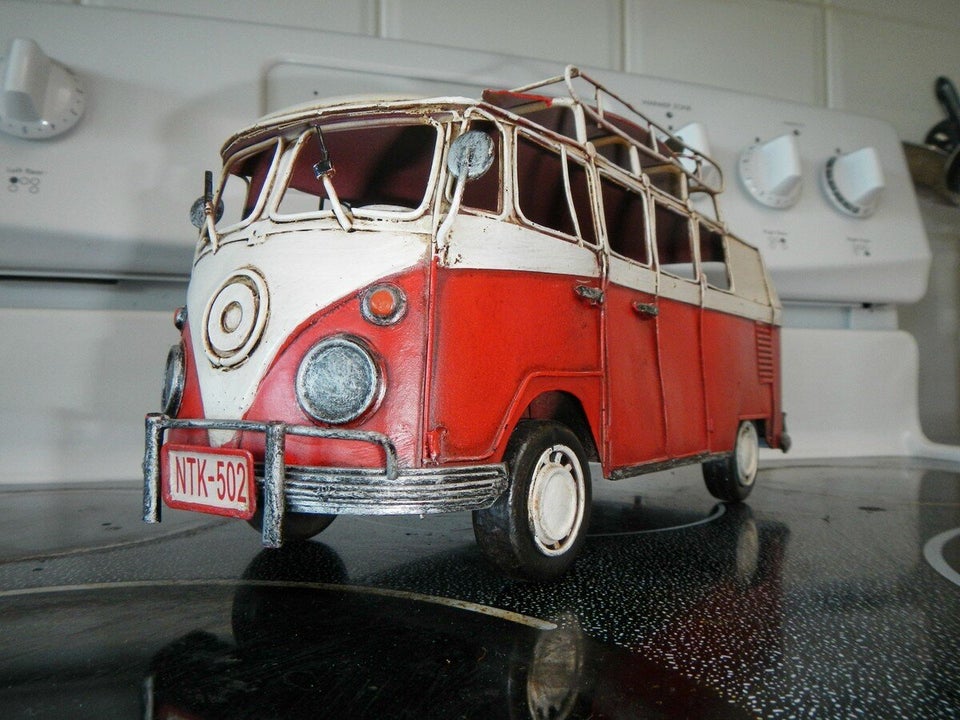 Cochrane Show And Shine