 The passage of right-to-work legislation in this country would pose "the biggest blow" yet to Canadian unions after a years-long erosion of labour laws and would result in rising income inequality, a prominent labour rights group argues in a new paper.
The erosion of labour rights should be troublesome for all Canadians as declining rates of union participation have been accompanied by a rise in income inequality over the same period, the authors say.
"There is a clear divergence over the years between Canadian union coverage and income inequality," the paper argues.
"The ability of unions to positively influence the transfer of wealth declined, and income inequality has since been on the rise."
Right-to-work laws make it difficult for unions to organize as they make it illegal to require employees to pay union dues as a condition of employment.
In Canada, the Rand formula has been a key tenet of labour relations since Supreme Court Justice Ivan Rand ruled in the 1940s that workers in unionized workplaces must pay union dues because, whether or not they choose to join, they benefit from its services.
A reversal of that decision through right-to-work laws would allow workers to refuse to pay the often hundreds of dollars a year in union dues, yet still receive the benefits the union provides in a workplace, the paper said.
Story continues below slideshow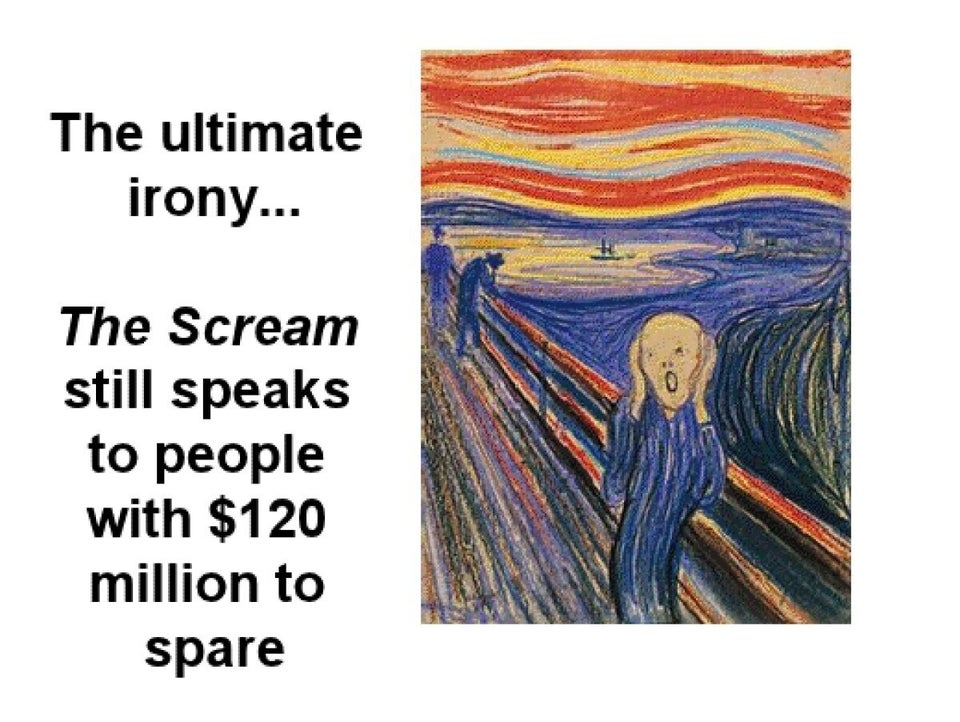 10 Amazing Facts About Income Inequality From Richard Wilkinson
Proponents of the laws argue that union wage and benefit demands hurt the economy and encourage employers to ship jobs to cheaper jurisdictions where non-unionized workers are willing to work for less.
"Corporations, which seek to increase profits by driving down wages and offering reduced benefits for both union and non-union workers, have fiercely lobbied governments for right- to-work legislation," the authors wrote.
The issue was thrust into the spotlight in Canada after Michigan, which borders Ontario and competes for manufacturing jobs, passed a right-to-work bill in December amid mass protests at the state's Capitol. The law goes into effect Thursday, making Michigan the 24th right-to-work state.
Ontario Progressive Conservative Party Leader Tim Hudak supported Michigan's move and has claimed General Motors moved its Camaro production to Lansing, Mich. because of the newly-enacted right to work laws.
"We have got to compete against those countries."
At the federal level, the Harper government has dismissed the notion that right-to-work is on its agenda.
"Rather, workers should have the right to see how their money is spent and the freedom to opt out, if they don't like what they see. All I seek is accountability for union bosses and free choice for workers."
The CFLR argues that such laws would contribute to greater income disparity by undermining union strength and rights to collective bargaining, which they say leads to improved wages and benefits for employees.
The authors cited statistics suggesting that the wage premium for Canadian unionized workers over non-unionized employees in comparable jobs is between seven and 14 per cent. Workers in U.S. states that have adopted the laws earn an average of $1,500 less annually and have lower rates of employer-sponsored health and pension plans than workers in regions that have no such laws, they added.
The CFLR suggests that any such legislation would be the culmination of a trend in the past three decades that has brought an increase in anti-union labour laws.
"The attack on labour rights is being ramped up by the federal government and various provincial governments," it said, adding that government interference in labour relations has become more prevalent.
Between 1982 and 2008, union density fell 23.6 per cent in Canada while the percentage of income earned by the top one per cent grew 73.3 per cent. During the same period, Canadian federal and provincial governments introduced a total of 200 labour laws restricting collective bargaining and trade union rights.
"The number of restrictive laws enacted in the past three decades is higher than any other period in the history of labour relations in Canada. The federal government has passed 19 pieces of back to work legislation while provincial governments have enacted 69 pieces of back to work legislation."
In just the past two years, the Harper government has enacted back-to-work laws to end labour disputes at CP Rail, Air Canada and Canada Post.
The authors suggest Bill C-377, which passed in the House of Commons in December — despite being vehemently contested by the Opposition NDP and unions — is just the first part of a Conservative "divide and conquer" strategy and a precursor to right-to-work legislation.
The bill requires unions to present financial reports on their activities over $5,000 – including leaders' salaries and expenses, and how much they have spent on political activism – to the Canada Revenue Agency, a measure unions say is strict and excessive and will add costs and administrative duties.
Conservative MP Russ Hiebert, who brought forward C-377 as a private members' bill, said Canadians deserve a clearer picture of what labour organizations do with their money, since union members receive substantial public benefits: unions are tax-exempt, membership dues are tax deductible and strike pay is tax-free.
"All of these groups express views on policy," he said.
"Honourable senators, this bill is about a nanny state; it has an anti-labour bias running rampant; and it diminishes the imperative of free speech, freedom of assembly and free collective bargaining."
Bill C-377 is still before the Senate, while Poilievre's suggested "workers' freedom" bill has yet to be introduced.
Popular in the Community